The Best International Business MBA Programs in New York City

Linguists and frequent flyers need not be the only types who heed the call to jet set around the world. In today's increasingly decentralized global economy, more and more business is being conducted between borders, which means its better know than ever to earn one of the world's best international business MBA degrees.
And with these developments in international development come more opportunities for business school graduates with a global ace up their sleeve. We took a look at six stellar New York metro MBA programs that offer International Business MBAs or concentrations in International Business.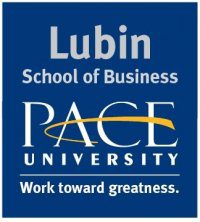 Lubin's International Business MBA gives students a practical and theoretical foundation in global finance, marketing and human resources management to prepare them for international careers in economy, foreign currency investment, sales, compliance, import/export, banking, management consulting and trade development. Lubin students can choose one of three program paths: global business strategy, transnational business systems, or the legal and regulatory aspects of business.
Many Lubin MBA students intern at firms like AIG, Barclays, Deloitte & Touche LLP, Deutsche Bank, Disney, Goldman Sachs, IBM, Morgan Stanley and PricewaterhouseCoopers, among others. Companies that employ Pace MBA graduates include: Coca-Cola, Deloitte, HSBC Group, IBM, Johnson & Johnson, OgilvyOne Worldwide, Sony, Tiffany & Co., UBS and the United Nations.
Pace's post-graduation employment statistics for its International Business students are robust: 92 percent of the class of 2015 are employed, while the average starting salary is $80,000 and the median salary is over $96,000.
Zarb's 41-48 credit International Business MBA centers on a four-part curriculum built from core and advanced core competencies, major concentration and a capstone. The MBA grooms emerging managers by exposing them to "a survey of economics and the legal, political, regulatory and ethical environment of business," as well as more functional areas of business that challenge analytical and problem-solving skills, like "accounting, management information systems, finance, operations management, marketing and quantitative analysis."

Rutgers' Part-Time Global Business MBA trains graduates to "manage effectively in a complex and changing global business environment," with available concentrations in cross-cultural management, negotiations, strategic alliances and technology transfer, international trade or finance, procurement and marketing.
Rutgers' Global Business MBA has launched careers in the following fields: Global Business Development, Global Supply Chain Management, International Brand Management, International Agencies and NGOs, Strategy and Analytics, Director of International Expansion, Global Merchandising and Development and Management of Offshore Outsourcing
The following companies employ Rutgers International MBA graduates: Verizon Wireless, Estée Lauder, Vanguard, Dell, IBM, Quest Diagnostics, Johnson & Johnson, GlaxoSmithKline, Bayer and Deloitte Consulting.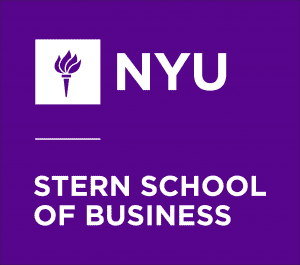 Stern's Global Business Specialization prepares "students for careers at multinational firms, financial institutions, international organizations and government."

Zicklin's International Business MBA trains graduates for positions at "multinational enterprises, export and import companies, international-trade intermediaries and financial institutions."

Tobin's International Business MBA was created with students in mind who seek to develop "the leadership and decision-making skills to handle complex financial, cultural and ethical challenges of operating in a global business environment."
About the Author