Pursuing A New York City Economics MBA

One of the most important decisions those that are bound for business school face is whether to go deep or go wide. MBA programs offer a big picture understanding of how an organization's moving parts work in tandem with one another, offering enough breadth to keep you afloat in most early career situations. Specialized degrees, on the other hand, offer a level of depth that could set you apart in an increasingly competitive job market. It all boils down to what kind of career you want to pursue and what types of skills you might need.
MBAs with economics concentrations or MSEs will be well equipped to address quantitative analytical concerns within public policy, as well as the private sector. It's not uncommon for graduates with Economics MBAs or MSEs to go onto Ph.D.s and ultimately academic research and teaching positions.
When it comes to ideal locations to pursue an Economics MBA or MSE, the New York City metro area is a no-brainer. The city that never sleeps remains the financial and cultural capital of the world. There are more networking, internship and professional opportunities than you can fathom and virtually every major player in every major industry is headquartered here.
We did the dirty work for you and broke down the bare essentials for four excellent New York City Economics MBA programs.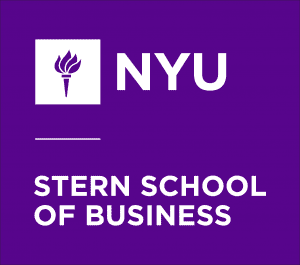 NYU-Stern's MBA program offers a specialization in economics, which "stresses the development of tools, concepts and techniques that prepare students to serve the needs of business and financial communities." NYU-Stern's Economics MBA will serve graduates especially well within any of the following careers: Asset Management, Corporate Finance, International Finance, Equity and Fixed Income Research, Government, Public Finance and Real Estate Finance.

Baruch's Zicklin School of Business offers an MBA with an economics major, which equips graduates with the knowledge and skills for careers in business, industry, and government. MBA students in economics pursue academic paths that draw on five broad courses of study: economic analysis and policy; quantitative economics and forecasting; public sector and urban economics; international economics and development and industrial organization and labor economics.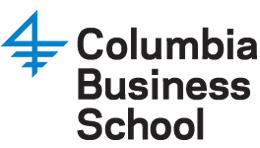 Columbia Business School offers a two-year Master of Science in Financial Economics, whose curriculum overlaps between MBA and Ph.D. courses. The MSFE provides the quantitative and theoretical tools for graduates to pursue successful careers in finance, investment and commercial banking, economic and financial asset management, consulting and policy. MSFE graduates often go on to pursue a Ph.D. in economics.

Lehigh's 30-credit Master of Science in Economics touts its small class sizes "that maximize interaction with highly recognized faculty" and prepare graduates to pursue careers in consulting, public policy and economic development. Employers of Lehigh MS ECO graduates include: AT&T, PPL Corp, Towers Perrin, KPMG, Bank of America Merrill Lynch, the U.S. Department of Labor, IBM, Geico, Morgan Stanley, Moody's Analytics, SEI Investments, Veritable and Accenture, among others.
About the Author