Getting Paid: Highest MBA Salaries in New York

As an international media and financial center, New York is teeming with opportunities for both prospective b-schoolers and MBA graduates alike. The New York metro area is a plethora of high-quality MBA programs that cater to any number of business interests, which lead to some well-paid job opportunities.
If the major selling point of an MBA is the personal network the degree helps graduates build, then the most lucrative opportunity that New York has to offer MBAs is in the innumerable companies that call the Big Apple home–and to which these MBA programs are connected.
We took a closer look at four of the top schools in the New York metro area with the highest average starting salaries for graduates.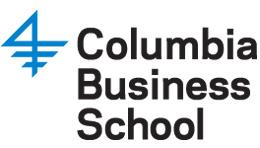 Columbia Business School
The Columbia Business School class of 2016 boasted an average starting salary of roughly $125,000 plus a $25,000 signing bonus. Around 97 percent of graduates received offers within three months of graduation. The top three industries that employ Columbia graduates are financial Services (37 percent), consulting (35 percent) and technology/media (10% percent). The top 10 employers (in no particular order) include McKinsey & Company, Bain & Company, BCG, PwC Strategy, Deloitte, Goldman Sachs, Morgan Stanley, Citi, JPMorgan Chase and AT Kearney.

NYU Stern School of Business
Graduates from the New York University Stern School of Business MBA class of 2016 MBA class posted record employment numbers, with the average starting salary at $120,924 average with a $31,717 signing bonus. Roughly 94 percent of graduates received offers within three months after graduation from employers like Deloitte, Citi, Amazon, Bank of America Merrill Lynch, Goldman Sachs, Credit Suisse, McKinsey and Company and BCG. The top two industries to attract Stern graduates are financial services (35.3 percent), where students earned an average starting salary north of $123,000, and consulting (28.5% percent), where students earned an average starting salary around $134,000.

Baruch College's Zicklin School of Business
On average, Zicklin School of Business graduates can expect to start their careers in the $78,500 range with a $21,000 signing bonus. According to class of 2016 statistics, the three most popular industries for Zicklin grads were finance/accounting (49 percent), marketing/sales (20 percent) and information technology (14 percent). Zicklin grads who opt to work in finance/accounting can expect starting salaries of $77,900, while marketing/sales come in at an estimated $90,000 and those employed in the information technology industry earn around $78,000.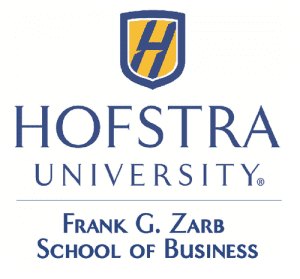 Hofstra's Zarb School of Business
Zarb School of Business graduates from the class of 2015 earned an average starting salary around $67,500, according to school statistics. Top employers of Zarb graduates include American Airlines, Bank of America, Bloomberg Businessweek, Citi Group, Cocoa Cola, Con Edison, Deloitte, Estee Lauder, GEICO, Johnson & Johnson, JP Morgan, McKinsey & Company, Morgan Stanley and PwC, among others. Accounting (20 percent), finance/insurance (16 percent) and healthcare/pharma/biotech (16 percent) are the top three industries to employ Zarb graduates. Zarb graduates who opt for careers in accounting can expect starting salaries around $50,000, while those in finance/insurance should expect around $55,700 and healthcare/pharma/biotech come around $91,000.
About the Author