The 5 Important Things You'll Need to Know When Getting an MBA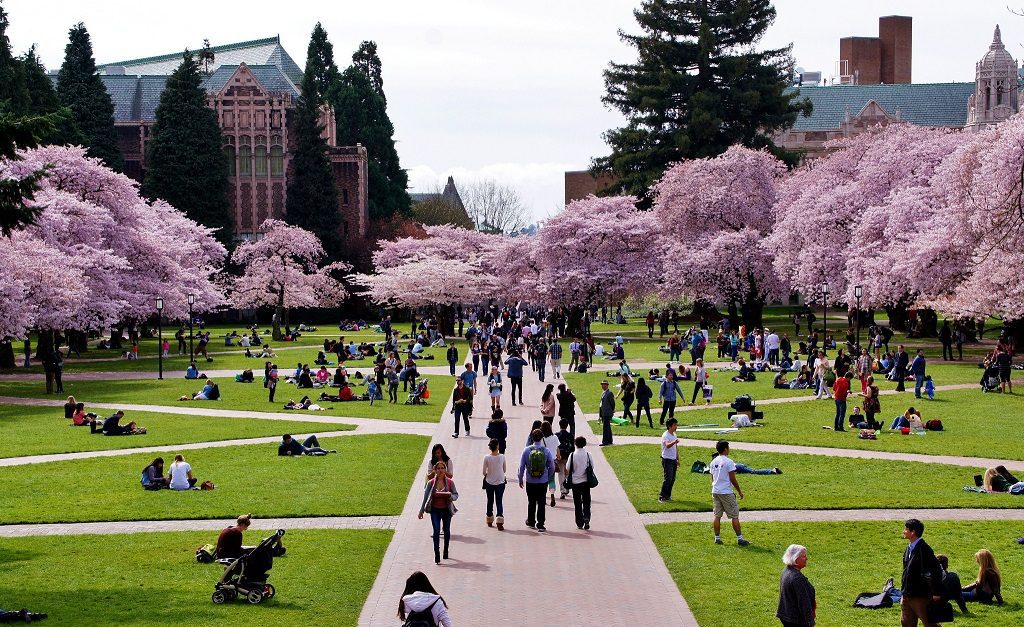 If you've gone through the rigamarole of an MBA application, chances are you're feeling a bit taxed (no pun intended). Don't slow down now! Sometimes when you have your life and education under the microscope it's helpful to get a gentle reminder from a reliable source—like us—of what you hoped to get out of the degree in the first place. Here are a few tips that might help calibrate your b-school compass:
Practice On The Field
Cliff Oxford, founder of the Oxford Center for Entrepreneurs, wrote in the New York Times that certain traditional MBA programs are "like having athletes studying game film but never practicing on the field." This is why many schools encourage students to apply for internships during enrollment or summer semesters. These opportunities can be competitive—especially if you have your mind set on a large company—but don't let that deter you.
There are many ways to stay connected with the global marketplace, where you will be employed in only two years. For starters, keep applying and remain alert to positions that may have a greater potential for longevity. Interviews that don't lead to an internship are still essential experiences. If your chosen program doesn't have adequate outlets for students to engage with employers, ask for them.
Let A Mentor Set The Pace
Mentorships reinforce the idea that there's no substitute for experience. For students too intimidated to reach out to a professor, consider that mentorships may be the most rewarding part of their job.
Many schools offer a mentorship program built into the curriculum. Large schools like the University of Oregon and the University of Miami pair students with local professionals to "meet regularly throughout the academic year to discuss everything from study habits to career choices." Schools have reported that these connections are pivotal for students in achieving their ideal positions and cultivating life-long relationships in the field.
Mentorship is also a staple of the career path designed for students at powerhouse business schools like the Yale School of Management, which recently revamped its WE@Yale program.
Change Your Perspective
When under pressure, remember to give yourself a break. Exercise and meditation are steadfast options, but use your imagination. Jerry Seinfeld reportedly displayed images from the Hubble Space Telescope on the walls of his writing room to calm his nerves. "I don't find being insignificant depressing. I find it uplifting."
Completing your MBA is a personal exploration above all else. Don't forget your true entrepreneurial spirit while finding your footing. After all, changing ones career is the second most common reason, according to students, that they pursue an MBA in a first place.
Experiment With Electives
Special projects and electives are a chance to step out of your comfort zone. These courses are updated on a yearly basis, meaning that they cover cutting-edge topics that can open up new worlds and help you garner skills that separate you from the rest.
For example, the Stern Signature Project at the NYU Stern Center for Business and Human Rights recently led students to create a business plan "focused on sustainable employment and profit" for a private Kenyan social enterprise.
Get To Know Your Pack
A drive to succeed doesn't mean that you have to be the lone wolf on Wall Street. Every MBA program has students who come from unique backgrounds, cultures, and histories. These are your future colleagues. They're also hidden mentors who may be your most valuable supporters.
Many schools, like the Wharton School at the University of Pennsylvania, actively acclimate their students together with unique Olympic-like events, helping bridge the various cultural gaps of the incoming students. Not only are these events fun, unless you hate being outside or sack races, but they are potentially powerful networking events for you and your peers.
About the Author