Chicago MBA News: Kellogg Offers Sound Insights On How To Launch Your Career; Mendoza Research Finds That Extreme Pharma Price Competition May Pose Health Risks; Booth Prof Wins Onassis Prize

Let's explore some of the most interesting stories that have emerged from Chicago business schools this week.
Launch Your Career on the Right Trajectory—Kellogg Insights
Kellogg recently published an article jam-packed with insights and skill cornerstones for current MBA students to more effectively launch their careers into the C-suite stratosphere. Here are a few takeaways from the piece:
People Management 
"Successful executives know how to manage people. The building blocks of people management include learning how to 1) manage your own performance, 2) manage your reporting relationship with your boss, 3) manage your performance as a team member, and later 4) manage a small team."
Business Core Knowledge 
"The launch years are the time to gain mastery in one function such as finance, accounting, or marketing, while simultaneously building a basic understanding of all the other functions."
Organizational and Strategic Curiosity   
"Leading at the top also requires understanding how organizations change over time and how organizational cultures can either help or hurt the change process."
Relationship- and Network-Building Skills  
"Successful executives nurture and expand their web of relationships over the course of their careers. The launch years are the time to begin that process by getting to know well a group of people in a cohort, team, and function."
Read the full article here.
Extreme Price Competition in Pharmaceutical Industry May Put Patients at Serious Health Risk, Study Shows—Mendoza Ideas & News
Mendoza Assistant Professor of IT, Analytics, and Operations Kaitlin Wowak, in conjunction with IU Kelley's George Ball and the University of Minnesota's Carlson School of Management's Rachna Sh,ah recently published new research into the effects that pharmaceutical industry price competition has on patients
In "Product competition, managerial discretion and manufacturing recalls in the U.S. pharmaceutical industry," due for publication in the Journal of Operations Management, the trio explored a tactic in which pharmaceutical industry policymakers "expedite approval process for generic drugs" by leveraging "regulations to increase product competition and lower prices."
According to the article, this strategy "may encourage companies to relax quality standards during the manufacturing process, which may put more patients at serious health risk due to lower-quality products and more product recalls."
Wowak writes, "We find that product competition is not only associated with more product recalls, but this relationship is contingent on the amount of managerial discretion surrounding the recall decision. Specifically, we find that product competition is positively associated with high-severity, low-discretion recalls—such as Class 1 and Class 2 recalls, which can cause death or medically reversible harm to consumers—and negatively associated with low-severity, high-discretion recalls—such as Class 3 recalls, which include minor mislabeling issues."
Read the full article here.
Chicago Booth Professor Wins Onassis Prize in Finance–Booth Blog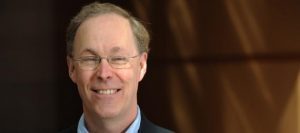 Douglas W. Diamond, Merton H. Miller Distinguished Service Professor of Finance at Booth, was recently awarded the 2018 Onassis Prize in Finance for his groundbreaking work on what central bankers, regulators, policy makers and academics do, why they do it, and the consequences of these arrangements.
The $200,000 prize recognizes "the world's foremost academics in the fields of finance, international trade and shipping." Diamond is "considered the father of modern banking theory" whose research "changed the way people view banks."
Read more about Professor Diamond and his fellow Onassis Prize winners here.
About the Author