Telecommuting and the Gig Economy, and More – New York City News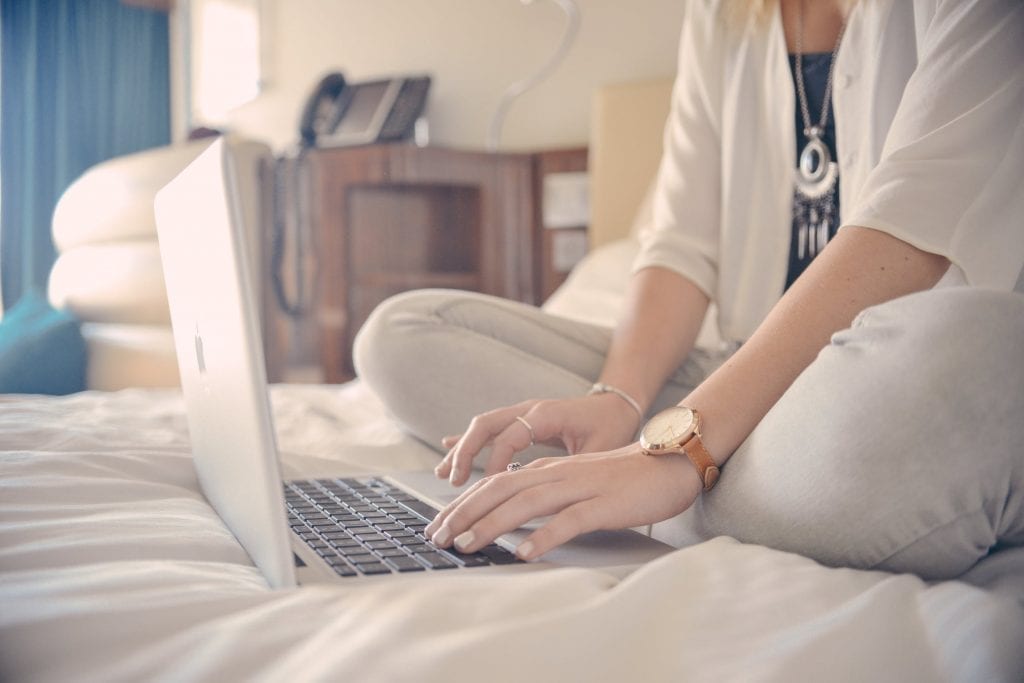 Let's explore some of the most interesting stories that have emerged from New York business schools this week.
---
The Changing Workplace – Lehigh College of Business and Economics News
The Lehigh College of Business and Economics recently published an overview of the impact that telecommuting continues to have on the future of work—and the surging gig economy.
"With email, instant messaging, smartphones, Skype for Business, Webex, and other connecting technologies, more and more companies are allowing their employees to work from home—even if home is a thousand miles from the corporate headquarters."
Case in point: Vermont Department of Economic Development's recent announcement that it would give $10,000 cash to anyone who wanted to move to the Green Mountain State and work remotely.
Ride-hailing services Uber and Lyft, as well as platforms like Upwork, which connect organizations and freelancers, depend on the flexible schedules of side-hustlers and entrepreneurs alike.
Lehigh Associate Professor of Management Naomi Rothman writes, "Being able to work from home for periods of time to care for children could enable more women to stay in the workforce and advance. If we have these issues of women not being able to make it to the upper echelons of corporate America, part of that reason is they are having work/life-balance issues."
She adds, "Flexibility is one of the most important and critical solutions in helping dual-career families. In families in which you have two professions with both parents working, issues of child care become a fundamental problem. Flexibility is one thing that parents say allows them to keep their careers on track."
Lehigh Professor of Management Andrew Ward predicts that the larger economy will more closely resemble the structure of the motion picture industry.
"When a movie is [green lit] by a studio, they bring together hundreds, even thousands, of workers—from the director and stars to the gaffers and the gofers—to make the movie. Once the film is done, they all move on to other projects. Some continue to work together on various projects, sometimes at the same studio, but many do not."
You can read the full Lehigh College of Business and Economics News article here.
The Fordham University Gabelli School of Business recently published an overview of a recent student collaboration with Hubble Contacts' co-CEO and co-founder Jesse Horwitz and Director of Internal Operations Barbara Almeida, MBA '17.
Hubble Contacts, a "direct-to-consumer online marketplace for contact lens subscriptions," is interested in finding new ways to reach consumers and increase revenue.
Joanne Ball, MBA '20, and her team of students (Andrew Clark, Oliver Flynn, Sandeep Jacob, and Jessica Nebbeling) devised a campus pop-up shop that "would offer free eye exams and a student discount … to allow them to create a physical presence for their online DTC brand and also engage their target at a younger age segment."
You can read the full piece from Gabelli Connect here.
Binghamton SOM announced a new 1-year, 30-credit Master of Science in Data Analytics (MSDA), the result of a cross-disciplinary partnership with Thomas J. Watson School of Engineering and Applied Science and the Harpur College of Arts and Sciences.
The MSDA, which qualifies as a STEM degree, will give students a "comprehensive foundation in data analytics, while also giving them confidence in the analytical, quantitative, technical and leadership skills needed for successful careers in data analysis."
MSDA Program Director and Binghamton SOM Professor of Marketing Manoj Agarwal writes, "With three schools behind the curriculum of the program, we believe a multidisciplinary approach will produce successful, multidisciplinary graduates who can face the unstructured data challenges of the future."
The first MSDA cohort is due to kick off July 2019.
Click here to find out more about the Binghamton 30-credit Master of Science in Data Analytics program.
About the Author