Notre Dame Mendoza Announces New Master's, and More – Chicago News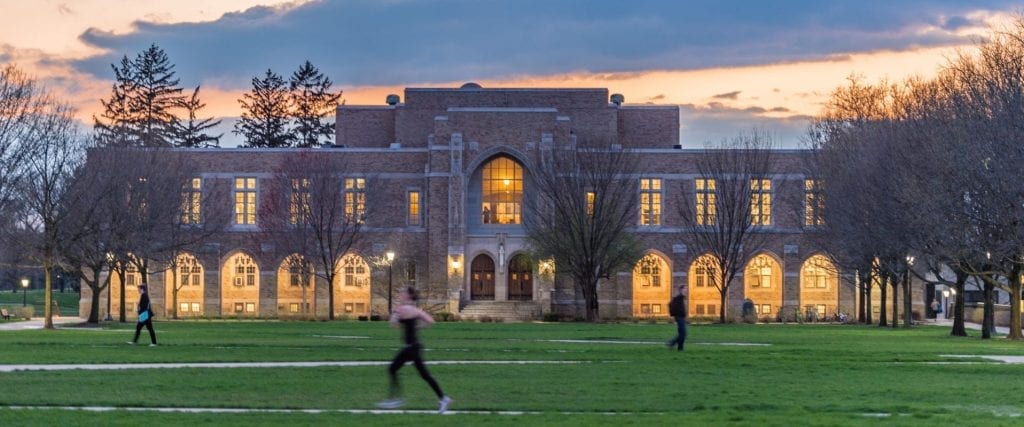 Let's explore some of the most interesting stories that have emerged from Chicago business schools this week.
---
The Notre Dame University Mendoza College of Business recently launched a new one-year, 36-credit-hour lockstep Master of Nonprofit Administration (MNA) degree intended especially for nonprofit leaders.
Angela Logan, the St. Andre Bessette Director of Nonprofit Professional Development, says, " Students enter the program with 'a servant heart,' and we believe when they graduate, they will also have 'a business mind.'"
"The Notre Dame MNA affords students who have a commitment to serving the nonprofit sector an opportunity to learn from world-class faculty, who provide a solid business education to prepare them to lead global nonprofit organizations."
You can find out more about the brand new Notre Dame Masters program here.
A new study from Northwestern Kellogg School of Management Professor of Managerial Economics and Decision Sciences Georgy Egorov finds that in "smart-to-be-cool" schools, "kids shy away from showing effort in front of their peers" either because they might "face a social stigma for publicly making an effort to excel" but in "cool-to-be-smart" schools, they simply may not want to "reveal their poor grasp of the material."
Egorov explains, "In a cool-to-be-smart school, students might be more likely to attend an after-school program if it is called "enrichment" rather than "extra help." But in a smart-to-be-cool school, kids might find it more socially acceptable to seek "extra help" to avoid failing a class than "enrichment," which suggests trying to excel."
According to the article, "the reasons why some students fail to take advantage of educational opportunities can differ greatly depending on the school's overall culture."
"Administrators should understand their school's culture when designing policies. For example, making class participation mandatory in a smart-to-be cool school could reduce the stigma of raising one's hand. But in a cool-to-be-smart school, the same policy could provoke struggling students to disrupt class so they can avoid participating."
You can read more about Egorov's study here.
The Gies College of Business News recently profiled student Patryk Swietek, whose augmented reality app Menu3, which "allows customers to view a digital restaurant menu that features a 3D overlay of a dish right on their phone," was a direct outgrowth of the iVenture Accelerator."
Swietek writes, "The iVenture Accelerator was on my scope of things to do before I even started here. I've known for a little while now that I want to pursue entrepreneurship, but I thought it would take a little while to start on a project worthy of iVenture."
Menu3 users can rotate photos for a 360-degree view to "help customers better understand portion sizes." According to the article, Swietek's first restaurant partner became Champaign's Maize. They have since added Paris Super Crepes.
iVenture director and co-founder Noah Isserman writes, "Patryk and the Menu3 team exemplify iVenture's distinctive, community-focused approach to entrepreneurship."
You can read more from the Patryk profile here.
About the Author