Strong Hiring Numbers Highlight Banner Year for NYC School – New York News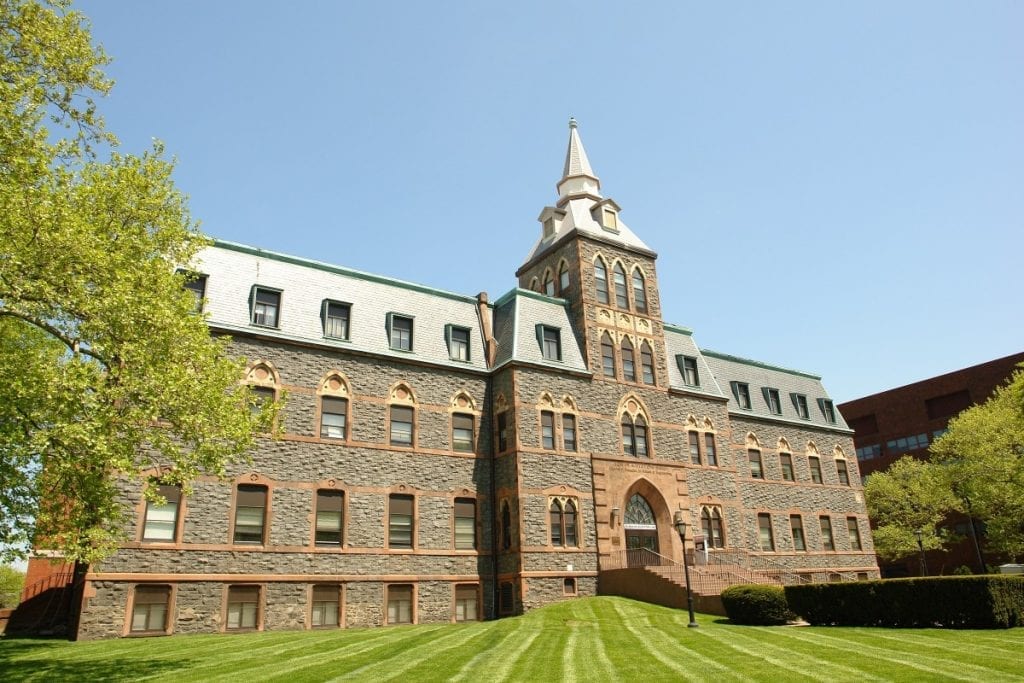 Let's explore some of the most interesting stories that have emerged from New York business schools this week.
---
The class of 2018 at the Stevens Institute of Technology's School of Business recently posted a 98 percent placement rate, earning salaries of $72,480; far above NYC and national averages. The Stevens MBA focuses on how data and analytics are changing the way professionals work and how technology creates new opportunities while solving complex problems.
Associate Dean of Undergraduate Studies Dr. Ann Murphy notes, "We enjoy close relationships with managers in financial services, accounting, technology and media, which keeps us ahead of the rapid changes in industry. That real-world input influences our curricula, which helps our students get better internships and the jobs they want upon graduation."
Seth Kirschner '18, who majored in Business & Technology before accepting a position as a cyber risk advisory consultant with Deloitte, asserts, "The industry expertise of the faculty at Stevens comes through so clearly in the classroom. You're learning from professors like Dr. Kevin Ryan, who have patents and years of experience in the telecom industry, or a turnaround strategist like Dr. Murad Mithani, who teaches you how to change a failing company. As a student at Stevens, you're surrounded by excellence.
You can read more about the Stevens' Class of 2018 here.
New joint research from NYU Stern Professor Alixandra Barasch finds that candid photos elicit a more favorable response in certain social situations because they are seen as more authentic.
Barasch co-authored a new paper with Wharton's Jonah Berger entitled "A Candid Advantage? The Social Benefits of Candid Photos," which uses five experiments to determine how candid photos increase interest in observers in the realm of friendship and dating.
Barasch and Berger write, "People often assume that a curated, polished version of the self will generate the most favorable responses—that by smoothing rough edges and presenting one's best side, others will like and want to interact with them more. But this assumption is not always correct."
Barasch continues, "In some cases, viewers prefer an unvarnished picture because it seems more genuine. People value authenticity because it feels more accurate."
You can read more about the research here.
Launched in January 2017, the Lehigh@NasdaqCenter offers immersive learning experiences to six Fellows each year, offering a West Coast campus extension for Lehigh students based in Silicon Valley. This program is just one way in which Lehigh builds an academic bridge from Bethlehem to the innovation ecosystem of Silicon Valley.
Samantha Dewalt, managing director of the Lehigh@NasdaqCenter, describes the interdisciplinary program:
"The media fellows report on programs and events at the center, interview featured entrepreneurs and produce multi-media stories across a range of platforms about the risks and rewards of entrepreneurship. We work together to select projects the students are excited about and ones that will benefit both Lehigh and Nasdaq Center communities."
Entrepreneur Craig Gordon, '76, founder and Managing Director, Blueshift Research remarks, "I think this is a great example of Lehigh innovating in a course where there is nothing like it anywhere in the country. The enthusiasm was unbelievable. You want that at any experience you have at any university."
You can read more about the Lehigh learning experiences here.
About the Author