Want to Save Money? A Joint Account May Help, According to Notre Dame Research – Chicago News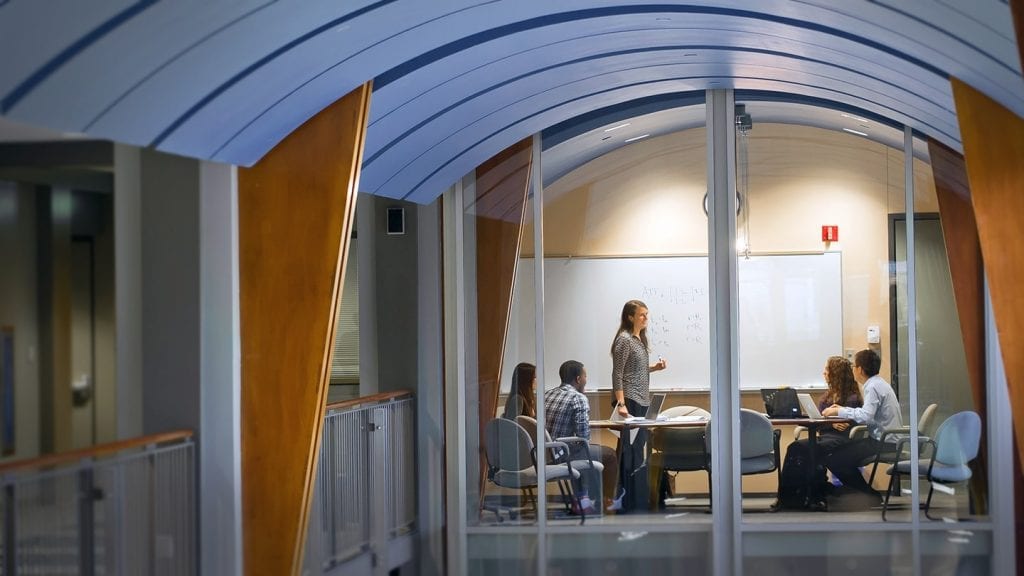 Let's explore some of the most interesting stories that have emerged from Chicago business schools this week.
---
New research from Northwestern University Kellogg School of Management has emerged, examining mortgage-lender regulations during the Great Recession. Researchers Anthony DeFusco and John Mondragon, assistant professors of finance at the Kellogg School, found that FHA regulations actually made borrowing more difficult, particularly in a recession.
The duo notes that when access to loan refinancing was constrained by more stringent rules, the benefits of lower interest rates failed to reach those households who most needed it most. Namely those, due to the recession, suddenly had less savings and income.
Mondragon zeroed in on the impact that the policies have on people's ability to refinance:
"The households who stand to benefit most from lower borrowing rates are the very ones that are being pushed out of the equation by these mechanisms."
He adds, "Our research shows that imposing income or employment conditions effectively excludes those segments of society who would benefit most from lower interest rates. This could undermine the stimulating effects of monetary policy. Households suffer, recessions can last longer and, because many mortgages are federally insured, the U.S. taxpayer is ultimately left with a heftier bill to pick up."
You can read more about the research here.
New research from Notre Dame University's Mendoza College of Business reveals that partners who share joint accounts are less likely to spend wastefully due to the fear of having to justify these purchases. In their research paper, which consists of five studies, Mendoza's Emily Garbinsky and University College London's Joe Gladstone observe that partners will avoid purchase for pleasure in favor of more utilitarian purchases.
Garbinsky also notes that couples should not to let the need to justify spending go too far, which could lead to negative consequences.
You can read more about the joint checking accounts research here.
Best of Student Startup (BOSS), a competition presented by the Keenan Center for Entrepreneurship, provides teams of Ohio State students the opportunity to pitch new products, services or technologies to a panel of entrepreneurs and leaders. The event is a culmination of a semester-long workshop that fosters entrepreneurial ideas and processes.
Mik Treiber, a fourth-year accounting student shared his thoughts on the competition, saying:
"We knew BOSS was a great opportunity for teams to form executable business strategies. Before the competition, there was a lot still up in the air—competing features to build, growth strategies to act on, and future paths to take. BOSS motivated us to collect our thoughts and organize a plan our team (and hopefully those in the audience) could get behind."
With 41 applicants, the competition also represents an opportunity to build community. "The BOSS competition is a great opportunity for students to get connected to the Ohio State and Columbus entrepreneurial ecosystem," notes Jake Cohen, Program Director, Collaboration and Events for the Keenan Center.
"Our goal is to support student entrepreneurs and their business ventures at every stage of development," Cohen adds.
You can read more about the startup competition here.
About the Author