Pfizer Helping Expand Rutgers, and More – New York City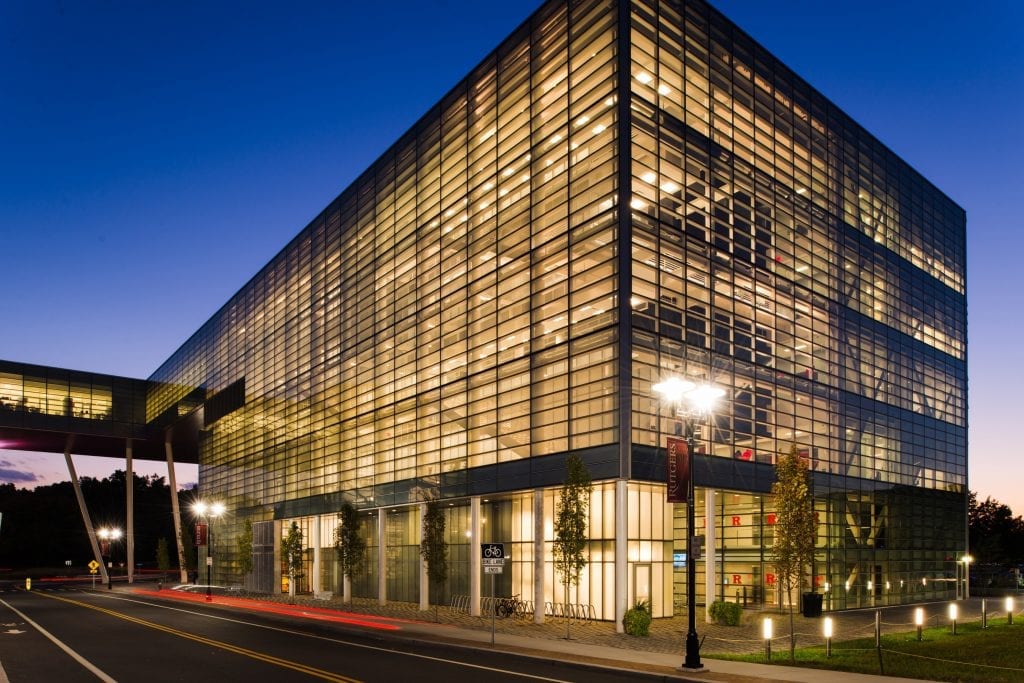 Let's review the most interesting stories to emerge from New York business schools this week.

---
While large companies have been increasing in size, there has been a steady decline in entrepreneurship over the past 30 years. However, new research from the University of Rochester's Simon Business School explores some of the surprising benefits that large companies may have for entrepreneurs.
Graduate student Zhao Jin studied entrepreneurial activity in the 20 finalist cities that were considered for Amazon HQ2 and discovered start-up companies were about 7 percent more likely to incorporate in one of the finalist cities for Amazon.
"The mere possibility of a large company entering a market encourages entrepreneurs to find profitable ways to be useful to that company. The main effects are concentrated in the larger cities, like Atlanta, Pittsburgh, Denver, and Los Angeles, where the sample size is larger."
Assistant Professor Michael Gofman supervised Jin's research and remarks, "The paper addresses a fundamental question about the influence of large tech firms on startups and innovations. As Amazon, Apple, Facebook, Alphabet, Microsoft and other tech giants increase their investment in internal R&D and attract the best talent, some have argued that it discourages startups. Zhao shows that big tech firms actually foster the establishment of startups."
Since the Simon Business School released the piece, which you can read in full here, Amazon has decided to not build its Long Island City, NY HQ2, completely pulling out of New York City.
Pfizer awarded a $342,00 grant to an interdisciplinary partnership between Rutgers Business School, the Rutgers Robert Wood Johnson Medical School, and the Rutgers School of Nursing to expand rheumatology services through telemedicine.
Telemedicine is a highly scalable technology, helping geographically dispersed providers deliver healthcare to untapped locations, particularly rural and urban underserved populations who have a shortage of providers.
Dean Lei Lei of Rutgers Business School applauds the partnership, "I am very pleased that Pfizer awarded this major grant to a multidisciplinary Rutgers faculty team. Congratulations to professors Alok Baveja and Ben Melamed in the Supply Chain Management Department and the entire team participating on this project."
Assistant professor of nursing and co-investigator on the grant Ann D. Bagchi adds, "We are very excited to be collaborating on this multidisciplinary initiative, which will offer nurse practitioners an opportunity to train in rheumatology and telemedicine. Through the telemedicine approach, the program has the potential to help address the rheumatology workforce shortage nationwide."
Read more about the Pfizer award here.
Joseph Lubin, co-founder of blockchain computing platform Ethereum and founder of Consensys, a blockchain venture studio, will be a special guest at an upcoming event on Tuesday, February 19 2 p.m. at the Schimmel Theatre in New York City, courtesy of the Lubin School of Business.
ConsenSys is one of the largest and fastest-growing companies in the blockchain technology space, building developer tools, decentralized applications, and solutions for enterprises and governments that harness the power of Ethereum. ConsenSys employs top entrepreneurs, computer scientists, software developers, and experts in enterprise delivery worldwide.
As a software engineer and consultant, Lubin worked with eMagine on the Identrus project and was involved in the founding and operation of a hedge fund with a partner. He held positions as Director of the New York office of Blacksmith Software Consulting, and VP of Technology in Private Wealth Management at Goldman Sachs. Through these posts, Lubin focused on the intersection of cryptography, engineering, and finance. Lubin co-founded the Ethereum Project and has been working on Ethereum and ConsenSys since January 2014.
Find out more about the event here.
About the Author