Northwestern's Advice on Real Deal Work Inclusivity, and More – Chicago News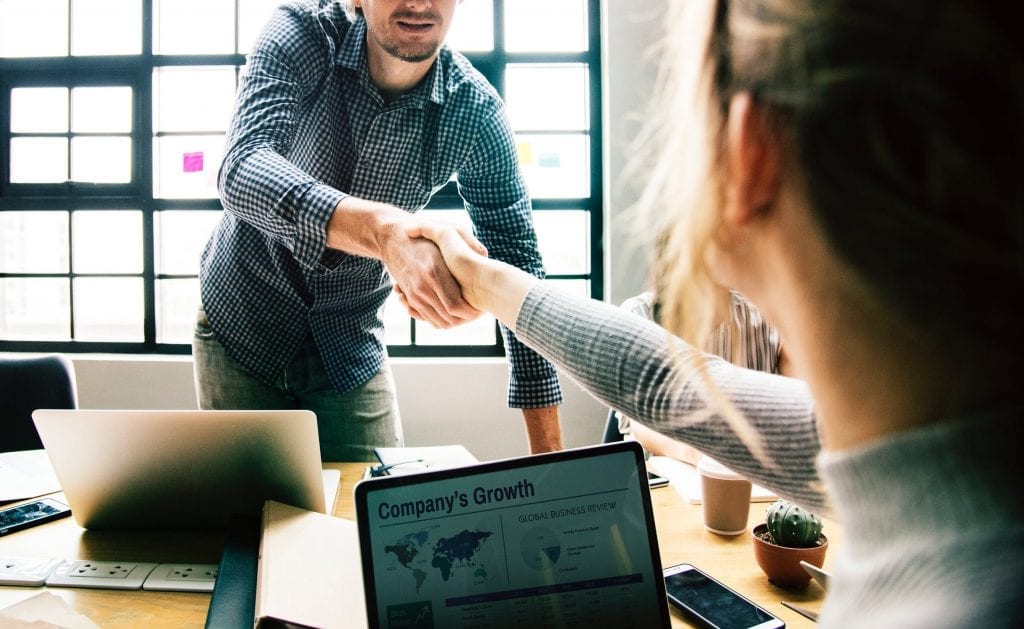 Let's explore some of the most interesting stories that have emerged from Chicago business schools this week.
---
Many organizations claim to value diversity, but even successful leaders at diverse organizations may fall short when it comes to inclusion.
"Inclusion is about welcoming, developing, and advancing a diverse mix of individuals," explains Ellen Taaffe, an Assistant Professor of Leadership and Director of Women's Leadership Programs at the the Northwestern University Kellogg School of Management.
"It's about making all people feel valued, including changing practices that might unfairly benefit any one group, and making sure that everyone feels they have the same opportunity to advance and make an impact. Creating that environment is where the real challenge lies."
Taaffe recommends making the business case for inclusion. "The message is clear: this will help all of us because it will open us up to new ideas and help us think differently. You might not need this with every group, but it's good to have proof points just in case, to offset the concerns people might have."
"As disruption occurs across industries, new ideas are needed from more diverse perspectives to be more innovative and competitive in our rapidly changing world."
You can read the full article here.
MasterCard announced this past week that it will drop the name from its logo "in select contexts."
The credit card company hopes customers will recognize the brand solely based on its iconic interlocking red and yellow circles. U. Illinois Gies School of Business Professor of Business Administration, Yuqian Xu, co-authored a paper titled "The Impact of Mobile Payment Channel on Consumer Consumption: Evidence from Alipay," which highlights the growing popularity of digital payment methods that may lead to fewer credit card transactions.
"By taking the word 'card' off their logo, we're seeing Mastercard embrace this trend of consumers moving toward more digital payment methods. I think this is a smart move letting the public know they're adjusting with technology. Eventually we're going to see credit cards having a progressively smaller market share as digital payment methods grow."
Xu adds, "Credit card companies need to view the move toward digital payments as an opportunity for them, instead of as competition. Traditional credit card companies have a large market share already, so if they increase their digital payment capabilities, they'll be able to keep their original customers and acquire new ones as well."
You can read more from the recent Gies interview here.
The University of Chicago Booth School of Business has yet another accolade added to its ranks.
Marianne Bertrand, the Chris P. Dialynas Distinguished Service Professor of Economics, is the newest winner of the Jan Söderberg Family Prize in Economics and Management. This prize awards a leading international scholar under the age of 50 who has made a discovery or contribution within the fields of economics and management. Bertrand was awarded the prize for her scholarship in issues that includes "inequality, discrimination, and sexism," according to the school.
"I find it most interesting to push the boundaries of economics," Bertrand says. "I am convinced that satisfactory answers to many of the questions that interest me cannot be provided by solely looking at market incentives or restricting the human decision-making process to strict rationality assumptions."
She explains, "For example, it is difficult to fully understand the sources of the gender wage gap or the sources of racial prejudice without tapping into the tools of sociology and psychology. Similarly, it is difficult to fully explore the sources and consequences of income inequality without paying attention to the role of political institutions, power and influence."
Fredrik Andersson, Dean at Lund University School of Economics and Management and chair of the prize committee, praises Bertrand:
"Marianne Bertrand is one of the world's most prominent applied micro-economists. We see her work as an inspiration for researchers in both economics and management. Her focus on issues such as inequality and discrimination also align well with our core research agenda."
You can read more about the award and Professor Bertrand here.
About the Author