5 Questions with the MBA Admissions Team at UIC Liautaud Graduate School of Business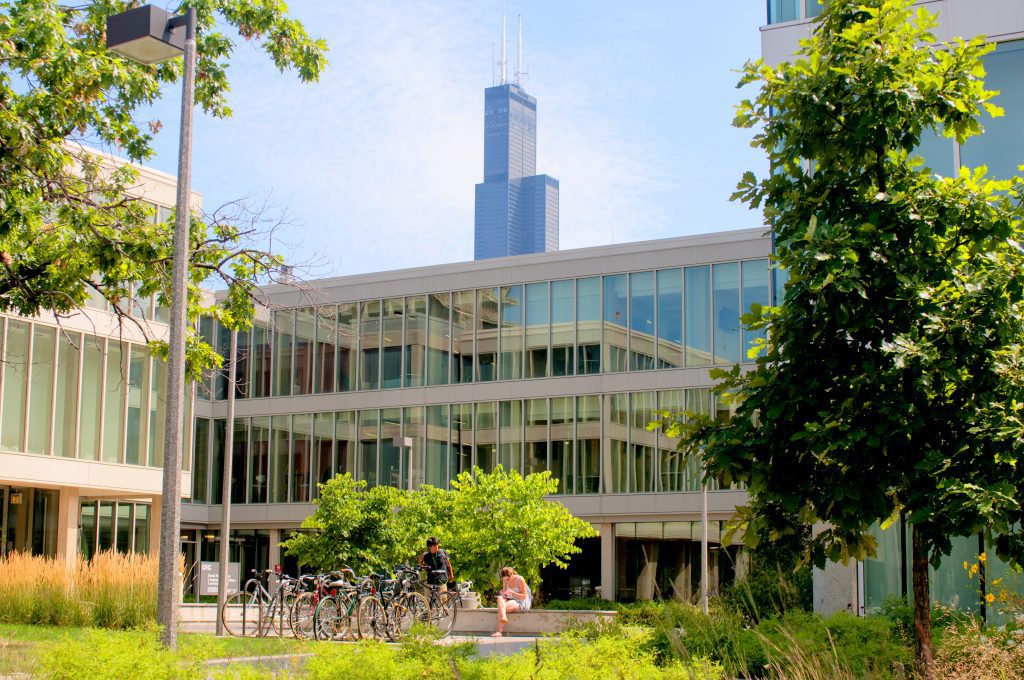 In our latest installment of the MetroMBA "5 Questions" series, we speak with Alanna O'Connor, Assistant Dean for Student Recruitment for the Full-Time MBA Program at the University of Illinois at Chicago Liautaud Graduate School of Business. O'Connor talks about the many new opportunities, programs, and events taking place at Liautaud this year and beyond. She also gives advice for candidates interested in applying to the MBA program, insight into outside-the-classroom opportunities, and her pick for best Chicago deep dish pizza.
---
Are there any new programs, centers, faculty members, or events you can talk about?
"Under Dean Michael Mikhail, our faculty body has grown 35 percent. In fact, more than 50 percent of our tenure-track faculty have been hired since he assumed the deanship in 2012 and many have been quoted as experts in national publication including WBEZ (Chicago's NPR affiliate), The New York Times, Harvard Business Review, Forbes, and The Chicago Tribune.
The UIC Business Institute for Leadership Excellence and Development (iLEAD) is disrupting traditional classroom notions. This one-of-a-kind experience gives students a competitive edge with teaching professional development courses incorporating innovative approaches such as improvisation.
This spring UIC Business launched a new master of science degree program in supply chain and operations management, or MSSCOM. This program is exemplary of a curriculum designed for tomorrow's supply chain professional. Led by our extraordinary faculty, the MSSCOM offers students a core set of courses in operations management, data, and supply chain management and expertise in the skill set employers seek.
In terms of events, connecting with our campus to determine fit is an essential part of a prospective student's B-School research. UIC Business offers information sessions and lunch and learns, Open House events, webinars, classroom visit opportunities, and the chance to connect one on one with a recruitment advisor, current student, or faculty member. Understanding our prospective students have busy lives, we offer many opportunities to meet in person, by phone or virtually."
What is one area of the UIC Business Liautaud Graduate School MBA student experience that you want applicants to pay attention to?
"UIC Business is just steps away from Chicago's business district, which is an asset for our students in terms of internships and jobs. But our faculty are preparing students to compete in a global market through a quantitative approach to business that ensures our students have not only the management skills they will need, but also the facility and comfort with data and analysis to be competitive hires and successful 21st century business leaders."
What opportunities, outside of the classroom, does the UIC Liautaud Graduate School offer MBA students to get hands-on experience?
"Through the MBA Capstone project, MBA students partner with local businesses and organizations and use the analytic and problem-solving skills they have developed to address the enterprise level challenges of firms. Our dedicated Business Career Center regularly hosts firms for visit days as well as Career Fairs, and Career Advisors provide one-on-one personal support in resume development, mock interviews, and job searches. Speaker series like our Leadership Breakfast, Executives in the Boardroom, and Alumni 4 U give students the chance to learn from and network with business leaders."
What advice would you give an MBA candidate interested in the UIC Liautaud Graduate School of Business?
"Graduate school is an investment of your time and energy, and the return on that will be measured for you personally and professionally. UIC Business is an AASCB program located in Chicago's top public research university. With our connections to Chicago's business world, prime location, faculty experts teaching in-demand subjects, and thriving network of alumni, your life will be enriched with the knowledge and skills you gain and the people you meet who are interested in helping move your career forward. Get involved beyond the classroom with student organizations, utilize Business Career Center services, go to our special speakers and events series, and make time for fun at UIC Business sponsored social networking opportunities."
Where can you get the best Chicago pizza near campus?
"This can be a sensitive question because there are so many options depending upon how you like your slice, and whether you want to dine-in or carry-out. There are over 900 spots to get a slice of pizza within the UIC zip code. But if we had to pick just one true Chicago pizza, our choice for best would go to Giordano's for its taste and authentic Chicago style."
About the Author