A Look at the Midwest's Best Accelerated MBAs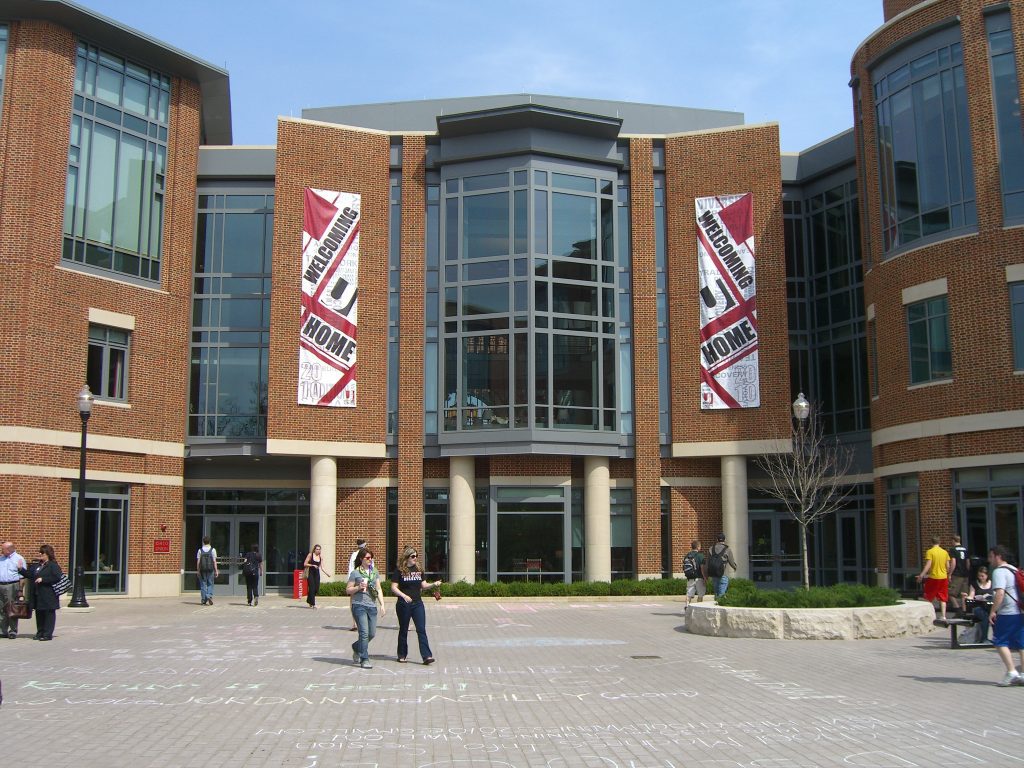 Finding the time to complete an MBA is of foremost concern to many students. Taking any time out of a work schedule to commit to earning the degree can seem like an unrealistic prospect for those already in the process of advancing in their careers. Luckily, accelerated programs are becoming more and more prevalent. Online, in person, and hybrid delivery methods are available at large at well-known business programs and at smaller, more affordable schools alike. Here is a look at the midwest region, which possesses a solid cross section of each of these accelerated program types.
The Top Midwest Accelerated MBA Programs

One of the forerunners of the accelerated MBA trend is available at the Northwestern University Kellogg School of Management. The program begins and ends in June. Students take three to five courses during the summer and then join the two-year MBA class in the fall to complete the elective portion of the degree.
Before enrolling, students must complete coursework in statistics, economics, marketing, and operations. These courses must have been completed within 10 years prior to application submission. Kellogg's one-year MBA consists of 15.5 credits, and students may choose from one of seven majors: accounting; economics; finance; marketing; operations; strategy; and managing organizations. Graduates may also receive a General Management designation. Kellogg's one-year program costs $98,720.

The University of Notre Dame Mendoza College of Business' one-year program's motto is "Get in, get out, get back to work." Like Kellogg, Mendoza's one-year students join with their two-year peers in the second portion of their studies. The program begins and ends in May. The school's site emphasizes that one-year classes are closely aligned with the broader student population, and with an average class size of around 43, individual attention is a priority.
The program's 46 credit hours encompasses an intensive nine week summer session, along with majors in business analytics, business leadership, consulting, corporate finance, innovation & entrepreneurship, investments, and marketing. Tuition is currently $75,768.

Western Illinois University College of Business and Technology in Macomb, IL is among the most affordable programs in the region at less than $15,000. A hybrid one-year MBA, the degree is comprised of 33 credits and begins and ends in the summer. Core courses include Corporate Financial Reporting and Analysis, Economics for Managers, Corporate Information Systems, and Decision Making for Global Markets. Majors are general management, business analytics, supply chain management, corporate security, accounting, international business, and information systems.
Applications to WIU's hybrid MBA are accepted on a rolling basis.

University of Cincinnati Lindner College of Business has one of the fastest possible completion times—as little as nine months. Lindner's MBA begins in the fall, consisting of 35-48 credits that break down into 10 foundation courses, 26 core classes, and 12 credits worth of electives. Students with recent undergraduate work in business administration or those with relevant work experience may waive the foundation course requirement. In state tuition is $20,958 and $28,796 for out of state students.

The accelerated MBA at the Dayton University School of Business Administration is a highly ranked program open to recent recipients of an undergrad business degree and those with eight or more years of work experience, preferably in senior or mid-level management positions. It can be completed in 12 months with 7.5 credits for the first three terms, 6 credits in the fourth term, and an optional 3 credits of electives in the fifth term.
The accelerated MBA at Dayton takes place online, with available concentrations in marketing and businessa analytics. Admissions decisions are on a rolling basis, and tuition is $41,422.50–$51,285, based upon the number of credits.


Northern Illinois University's College of Business' 12 Month MBA is geared toward those in management positions who wish to advance or shift in their current careers. Applications for admission are due on December 10 for a January start date. The program consists of 48 credits though some of these may be waived based upon prior studies and experience.
Tuition for the one year program at Northern Illinois is $39,000.

The Accelerated MBA at the University of Illinois at Chicago's Liautaud Graduate School of Business consists of 26 core credits and 28 electives. Ranked among the top 25 percent of business schools in the country, Liataud offers a high quality education at a relatively affordable price: $13,900 for in-state students and $22,068 for non-Illinois residents. Among the available concentrations are accounting, business analytics, economics, entrepreneurship, finance, marketing, and real estate.

Walsh University in Canton, Ohio offers a one-year MBA in management, healthcare, or marketing. Boasting small classes and a flexible schedule, the Walsh MBA is offered online, consisting of 42 credits. Tuition is $705 per credit hour, or $29,610 for the one year MBA.
Walsh does not require a GMAT scores for admission, and students from non-business backgrounds are encouraged to apply. There are six intakes for the program per year.

An MBA from the University of St. Francis in Fort Wayne, Indiana is another great value at less than $20,000 per year. St. Francis offers both a generalized MBA and a specialty degree in Sustainability. Each degree is offered entirely online.
About the Author