New Chicago Jobs for MBA Graduates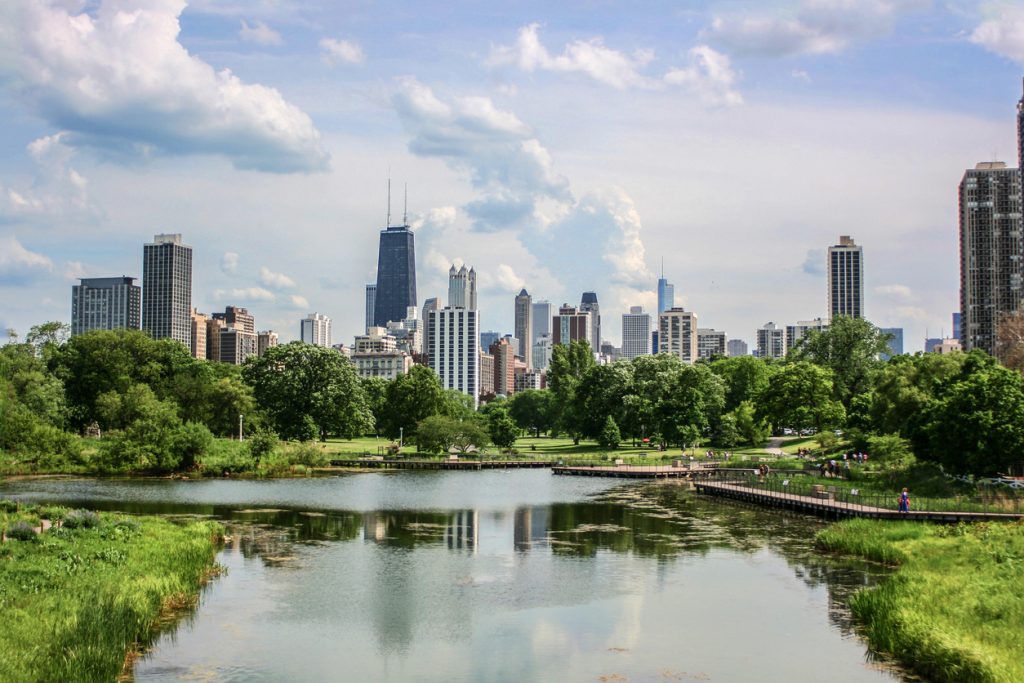 The Windy City is a major financial hub, serving as the home to several major corporations and multiple exchanges. However, Chicago can feel like an afterthought in the realm of finance, with New York and San Francisco taking up so much space in the current conversation.
In an effort to draw some attention to the many opportunities the Second City has to offer, this week's jobs are all located in Chicago.
M&A Human Capital Senior Consultant — Deloitte
Well known as one of the big four accounting organizations, Deloitte has a massive presence around the world. The company's more than 286,000 employees provide audit, tax, consulting, enterprise risk, and financial advisory services to its various clients.
Deloitte is hiring for a Senior Consultant who will focus on mergers and acquisitions (M&A). The person hired will work on the Human Capital M&A team, which focuses on helping clients transform their human capital practices in ways that lead to savings as well as increase both the client's competitive advantage and its efficiency.
As a member of the team, the new hire will help in all aspects of the M&A life cycle, providing research, operational, and strategic insights, as well as other critical information. The job requires at least five years of relevant knowledge, and an MBA is preferred.
Key responsibilities include:
Performing human capital due diligence
Assisting in the implementation of M&A change management strategies
Integrating HR functions
Visit Deloitte to learn more about this and other positions available at the firm.
Senior Manager, Wind Asset Management — Invenergy
Existing for over 25 years, Invenergy is a leader in the clean energy field. The company's work covers the fields of engineering, development, finance, legal, government affairs, and information technology. The company is known for its contributions to wind energy, as it is one of the largest producers of wind energy in North America.
Invenergy is hiring for a Senior Manager to work at its Chicago headquarters. In the role, the new hire's primary responsibility is to maximize clean energy asset profitability. This process requires research, maintaining relationships with key stakeholders, and negotiating contracts. This job also requires at least five years of previous evidence, and an MBA is preferred.
Key responsibilities include:
Identifying opportunities to improve performance of operating assets
Ensuring compliance with various legal strictures
Supporting the development of new project
Visit the Invenergy website to learn about this company and its available job opportunities.
Supply Chain Strategy Manager — Accenture
Accenture is a leading global professional services company, providing services across a variety of fields. The company currently employees over 435,000 people in more than 120 countries, helping its clients reach their goals.
Accenture is currently hiring a Supply Chain Strategy Manager in Chicago. In the position, the new hire will work within Accenture's Supply Chain Strategy organization, providing various solutions to the company's clients. This job requires at least five years of previous experience, and an MBA is preferred.
Key responsibilities include:
Formulating growth and productivity strategies
Providing actionable insights to top organizations
Working with clients to address various issues
Visit the Accenture website to learn about this and other available positions.
Senior Product Manager, Employer Engagement — Glassdoor
Glassdoor helps people find jobs that they can be excited about. The website provides job listings as well as resource such as salary information to 41 million monthly users across 190 countries.
Glassdoor is hiring a Senior Project Manager to work at the company's newly formed Chicago office. The new hire in this position will work to define and build a new suite of features for employers to use to attract talent through Glassdoor. The job requires at least four years of relevant prior experience, and an MBA is preferred.
Key responsibilities include:
Developing strategies, product roadmaps, and KPIs for tools to help employers
Writing clear requirements that define the product experience
Collaborating across the country to coordinate and communicate about product launches
You can find more Glassdoor jobs by visiting the official website.
About the Author