Top MBA Recruiters: Bowery Capital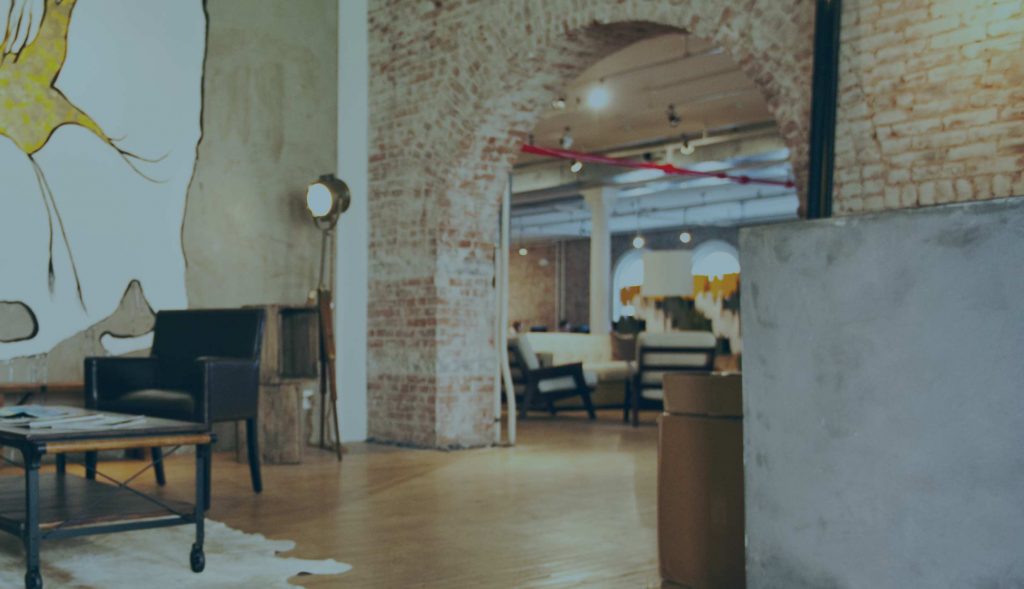 Founded in 2013, NYC-based Bowery Capital is an early-stage venture capital investor that primarily backs SaaS (software-as-a-service) B2B (business-to-business) startups that develop innovative software that allows companies to optimize the role of a continually changing technological landscape.
Bowery Capital is a relatively small firm with less than 50 employees and it has three groups of four individuals at the center of its operations. These groups are the Core Team, the Venture Partners, and the Revenue Council.
Bowery Capital doesn't just invest in companies—it also provides them the right tools to succeed. It helps these companies build a customer base, provides them with a "robust software infrastructure" to enable growth, and offers crucial support in finding the right talent.  This support coupled with the expertise of a combined 50 years of collective experience is what makes Bowery Capital stand out to young companies on the hunt for potential investors.
Landing a Bowery Capital Career
Considering the kinds of startups in which Bowery Capital specializes, any experience that a job applicant might have in software, digital marketing, digital media, online advertising, product management, or social media would give said applicant an edge in the hiring process. Another valuable asset is a keen sense for possible areas of growth within the tech industry.
It should be noted that at the time this article was written, there are no job openings at Bowery Capital. While the company does offer internships for MBA and undergraduate students, there appear to be no openings for those positions.
Working at Bowery Capital
Since the firm is relatively young and small, it is difficult to say much about Bowery Capital's workplace culture. Its website lists a 12-member team and Glassdoor reviews from former employees suggest that Bowery Capital has a regular stream of interns working there on a part-time, short-term basis.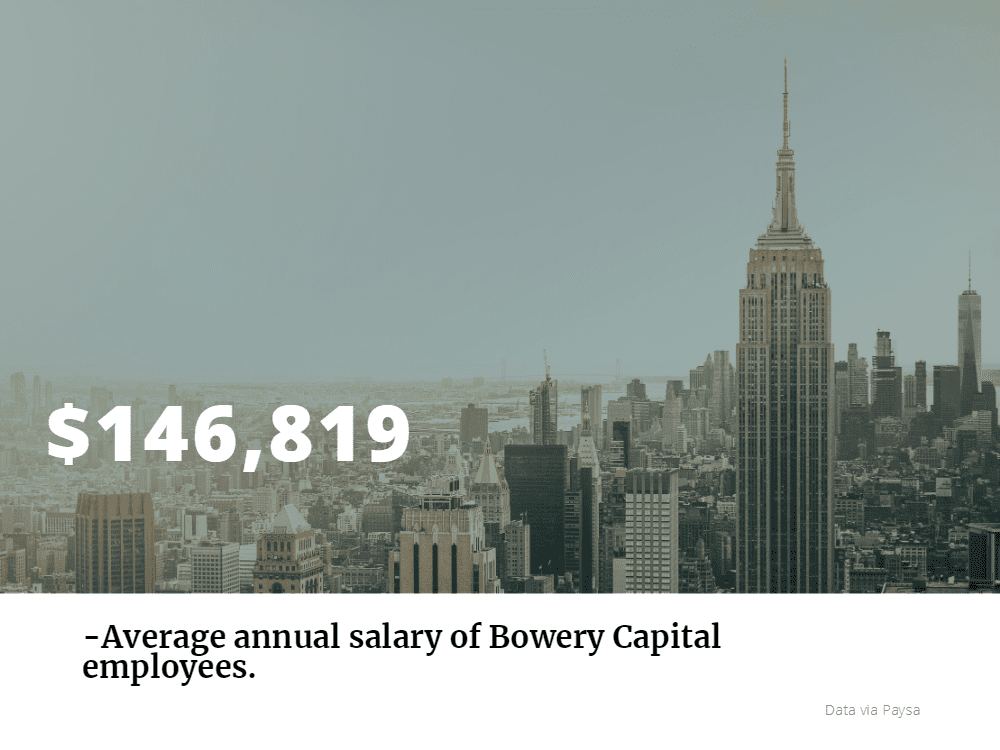 According to Paysa, Bowery Capital employees make an average annual salary of $146,819, with $97,852 marking the 25th percentile and $179,767 at the 75th percentile.  However, this data does not indicate the average salaries by position, so it is unclear how much an employee who recently graduated with an MBA would make.
Life at Bowery Capital
Bowery Capital has not published any employee demographics or statements about their workplace culture, but all reviews from former employees on Glassdoor are overwhelmingly positive. In particular, they are nearly unanimous in their praise for a positive atmosphere and the expertise of their supervisors. The only con was from a former summer intern who mentioned that they had not been paid for their work at the firm.
Paysa also offers some helpful statistics on workplace demographics. Fifty-six percent of Bowery Capital's employees are white, while the rest declined to offer this information. About 89 percent are male with the remaining 11 percent declining to disclose their gender. However, of the 12 team members listed on the company's website, 5 are women. Additionally, the Paysa information is based on fewer than 20 users, so both of these data sets are in all likelihood only a small portion of Bowery Capital's workforce.
Bowery Capital only has one office in New York City, but they invest in companies all over the country, especially on the West Coast, which as you may have heard has a thriving community of technological innovators.
While half of the Bowery Capital team is based in New York City, four are based in San Francisco and two are based in Boston. With this in mind, it seems likely that a Bowery Capital career would likely be based in New York City with potential opportunities for travel.
About the Author