Top MBA Recruiters: MasterCard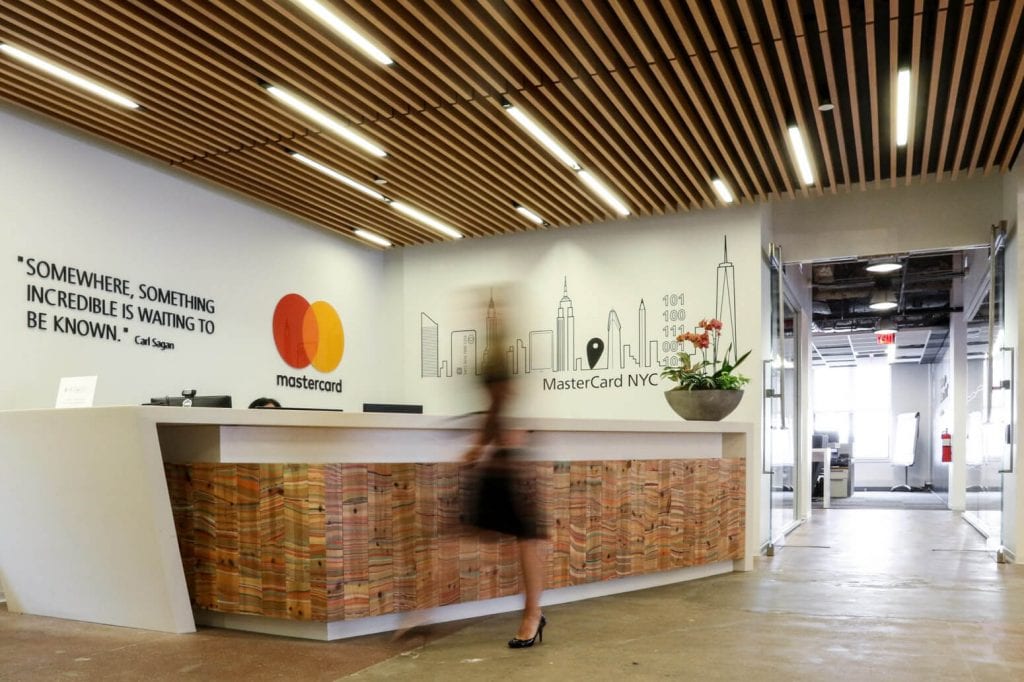 Founded in 1966 in Harrison, New York, MasterCard is a worldwide financial services company with credit cards, payment system products. Associated brands include Cirrus, Maestro, Mondex, and Masterpass.
The company went public in 2006, has a revenue of over $12 billion, and employs over 13,000 people. MasterCard boasts that its operations are the world's fastest payments processing network, connecting consumers, financial institutions, merchants, governments, and businesses in more than 210 countries and territories.
Why MBAs Love MasterCard
MasterCard was listed by Diversity Inc in ITS top 50 Companies for Diversity and the company has placed in the top ten for the past three years.
In 2019, Forbes listed MasterCard multiple times in their yearly rankings including 19th in the 'World's Best Employers' listing, ninth in 'Top Regarded Companies,' 112th for 'Best Employers for Women,' and 43rd in 'World's Most Valuable Brands.'
According to Glassdoor reviews, employees gave MasterCard a 4 out of 5 overall rating and approval of CEO performance at 95 percent.
Life at MasterCard
MasterCard offers competitive benefits and enticing packages for a healthy work/life balance.
Benefits include family care resources, adoption assistance, paid parental leave, employee and family resource program, financial wellness programs, personal services and discounts, same-sex domestic partner medical, and dental coverage globally and transgender surgery for U.S. medical plans.
MasterCard also allows flexible scheduling for employees and notes "results, not hours, count." Additional perks include a learning and career development program and a matching gift and volunteer incentive.
Earning Your Mastercard Career
According to Glassdoor, 38 percent of online applicants received an invitation to interview, and the interview process can take two weeks to several months to complete.
Current Mastercard Career Openings 
As finance business partner you will be responsible for budgeting and forecasting short/long-term plans, as well as preparing and analyzing internal and external financial reports. Activities include managing risks and opportunities, monitoring the organization's revenue and expenses while considering macro-economic factors.
Qualifications
• Experience building internal and external business partnerships; develops and leverages key relationships in order to understand the needs and objectives of stakeholders.
• Ability to model and perform predictive analytics to review financial and operational analysis and scenarios.
• Exposure to supporting a designated business area on risk and opportunity considerations, leveraging analytical techniques as well as outside trends and events.
• Experienced with financial systems and applications; serves as a resource to those less experienced (e.g., Hyperion, Oracle).
• Experience identifying and implementing process improvement activities; makes recommendations to further improve procedures.
• Successfully embodies change management; executes corporate cultural initiatives, enhancing the support of an ever-evolving environment to fulfill corporate goals and objectives.
As a Managing Consultant, you will develop key client strategies, lead client engagements across a range of industries and types of projects, such as consulting services, Test & Learn, or data and analytics.
Qualifications
• Undergraduate or master's degree and at least six years of work experience after completing your undergraduate degree.
• Consultant experience.
• Experience directly managing multiple people across multiple projects.
• Exceptional analytical and quantitative problem-solving skills and ability to structure analyses to form data-driven solutions to ambiguous client challenges.
• Advanced Word, Excel, and PowerPoint skills required, SQL / data expertise preferred.
• Candidates must be eligible to work in the country of which they are applying for a position in, as well as eligible to apply for travel visas as required by travel needs.
About the Author