Real Humans of the University of Michigan Ross School of Business Online MBA Program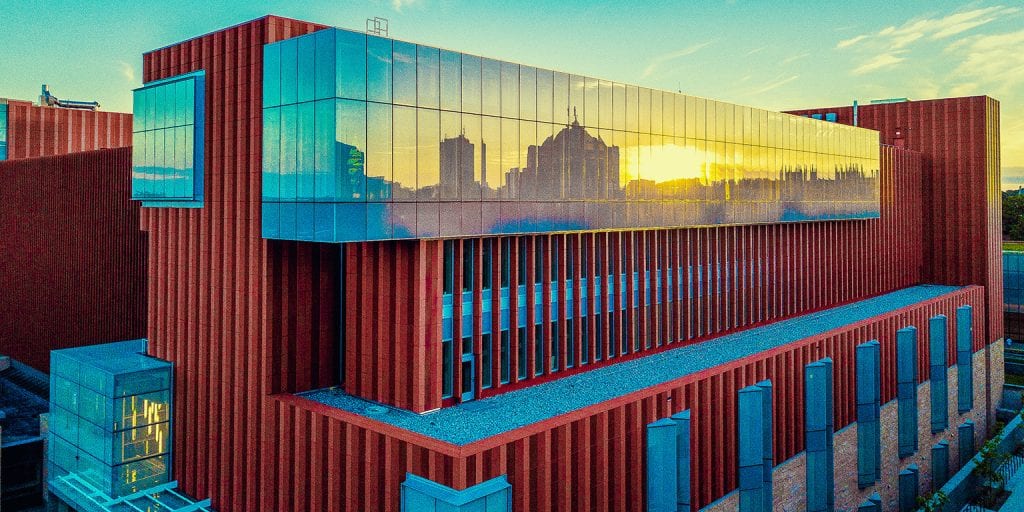 Evie Tzelios, Michigan Ross Online MBA
Age: 25
Hometown: Edgemont, New York
Undergraduate Institution & Major: University of Pennsylvania, double major in Communication and Economics
Pre-MBA Work Experience: I spent three years at Nielsen working in television and digital measurement. As I began my MBA, I switched into ad tech; I now work in data partnerships at The Trade Desk.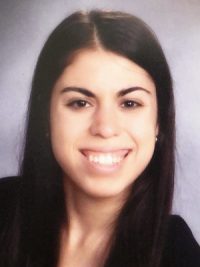 Why business school? Why now? I didn't attend business school as an undergrad, and in the first few years of my full-time career, I realized there were certain quantitative and qualitative skillsets I wanted to build to help accelerate my career and grow my capacity to be a leader. I am also someone who has always genuinely enjoyed school and formal learning environments, so I was excited to pursue an MBA.
Why the Michigan Ross Online MBA program? What factors figured most prominently into your decision of where to attend? My initial MBA research was only for full-time programs, and Ross was one of the schools whose educational philosophy I immediately connected to. At the same time, I loved my job, and my career was growing pretty quickly, so I didn't want to pause it for two years. The Ross Online MBA program is one of the few opportunities I had to continue to work while getting a top-quality education.
What do you think is your most valuable or differentiating contribution to your MBA class? There are not many people in my class who have worked/currently work in media and entertainment or in ad tech, so I'm excited to bring that perspective to the class.
Fun fact that didn't get included on your application? I grew up with pet rabbits, birds, fish, frogs, and a hedgehog named Jasper.
Post-MBA career interests? I hope to find my place somewhere at the intersection of media and entertainment and ad tech, and being part of this program and hearing others' experiences is helping me figure out where that is. Whatever I do, I hope to be at the cutting edge of research and data, and Ross can help me get there!
Advice to Prospective MBA Applicants:
One thing you would absolutely do again as part of your application process? I did many, many informational interviews with students who were attending/had recently graduated from lots of different types of MBA programs: full-time, part-time, online, international, even with someone who took a year off in between two years of a program. Everyone is so willing to share their time to talk about their programs, even with people they're connected to through a friend-of-a-friend! Hearing about why they chose the program they did and if that program was what they expected was extremely helpful.
One thing you would change or do differently? I started my process very focused on full-time MBAs, and I felt like my only options were to go full-time and pause work or not get an MBA at all. I wish I had started my search with a more open mind to all kinds of programs. There are many different ways to get your education; you just need to find the one that is the best fit for you.
Part you would have skipped if you could—and what helped you get through it? I realized I didn't love going to large MBA career fairs with dozens of schools represented. Even when I arrived early, the tables for the schools I was most interested in were often already swamped, and it's hard to have a meaningful conversation with someone when it's so loud! I learned I enjoyed school-specific events or events for just a few schools much more, where I felt I actually learned a lot about the school(s) and made connections.
Greatest highlight so far at the Michigan Ross? As cheesy as it sounds, I love the community that has already formed in my class in just two months. We are always in contact with one another, helping each other with program questions, sharing our career paths, or just chatting about non-school topics.
One thing about the Michigan Ross that you didn't expect before arriving? I thought it would take me longer to adjust to an online classroom, but I quickly realized that attending class online is really no different than conducting a work meeting online. There was almost no adjustment period for me. The way the class is run is very similar to other classes I've been in; we're just not sitting in the same room.
Thing you were most anxious about in your first year? I was definitely very anxious about balancing school, a new job, and my personal life, but, so far, so good! I think the courses are constructed in a way that makes it easy to learn a large amount of material in a more compact timespan.
Thing you were most excited about in your first year? I live in NYC, so I've been able to meet a few of my classmates already, but I am very excited for our leadership residency on-campus, when I will meet the entirety of my class and the Ross staff we've been working with!
About the Author