Real Humans of the University of Michigan Ross School of Business Online MBA Program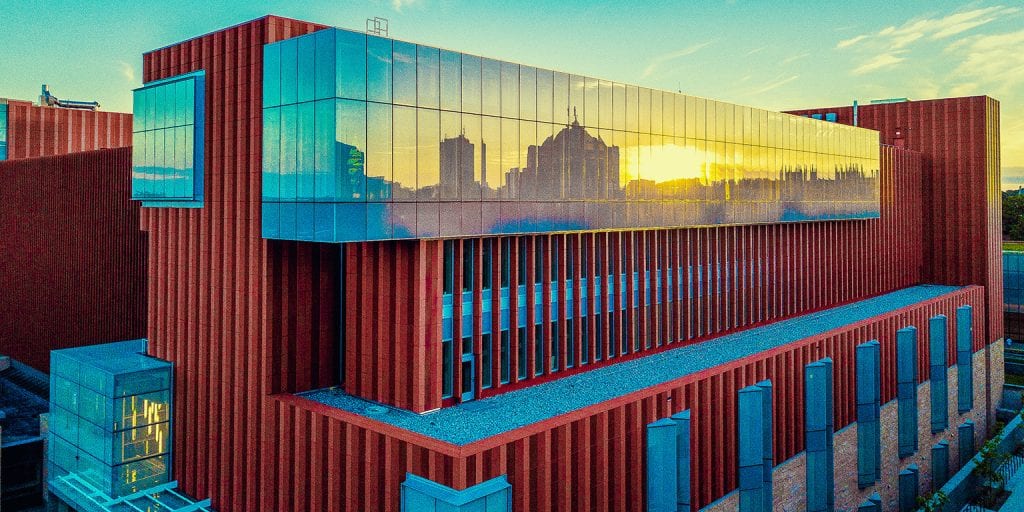 Nathan Piechocki, Michigan Ross Online MBA
Age: 36
Hometown: Born: Grand Rapids, MI; Current: Baltimore, MD
Undergraduate Institution & Major: University of Maryland Baltimore County, Applied Linguistics
Pre-MBA Work Experience: My career started in 2003 in the US Army as a cryptologic language analyst. I transitioned back into civilian life in 2009 and now work for the Department of Defense, splitting time between analysis and product management.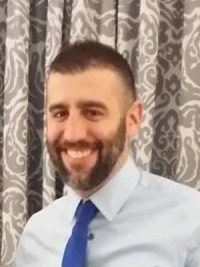 Why business school? Why now? I vacillated for a long time between deepening my technical expertise in an area such as computational linguistics or data science and broadening my organizational impact and career flexibility. At around the time that I began to seriously consider pursuing an MBA as a career decision, Michigan Ross advertised it was taking applications for its inaugural online program. The coincidence seemed auspicious.
Why the Michigan Ross Online MBA program? What factors figured most prominently into your decision of where to attend? Michigan Ross is consistently rated among the top business schools in the country, and its alumni network is far-reaching and impactful. A life-long goal to earn a Michigan degree was also at odds with living in the DC-Baltimore metro, and the Online MBA program provided me a rare chance to have my cake and eat it, too.
What do you think is your most valuable or differentiating contribution to your MBA class? I haven't been a traditional student at any point in my educational career, since before enlisting in the Army, so I have juggled a full-time career, a family, and school before. But what I hope constitutes my most valuable contribution is my ability to bring public sector insight into problems whose outcomes aren't financially motivated.
Fun fact that didn't get included on your application? My wife and I took a Saturday-afternoon course on all-grain beer homebrewing several years ago, and we've been hooked ever since! We brew every style under the sun and create our own recipes. We recently moved to a small exurb that doesn't have its own brewery, and have talked about starting one ourselves.
Post-MBA career interests? In working in the natural language processing domain and human language technology development and acquisition, I've become interested in influencing or architecting the larger strategic business cases into which these activities fit.
Advice to Prospective MBA Applicants:
One thing you would absolutely do again as part of your application process? Apply! Becoming a Wolverine and MBA student at Ross has already been an enormously rewarding experience. The knowledge and experience of the faculty and other students has been humbling, but extremely enriching.
One thing you would change or do differently? I would have built in some more opportunities in my first year to get onto campus and attend some of the many events and clubs being offered to MBA students. As mentioned elsewhere, online students are treated as extensions of the Ann Arbor campus, and there are so many attractive lectures, discussions, meet-and-greets, and competitions that are advertised that you almost forget that you're an 8-hour drive away.
Part you would have skipped if you could—and what helped you get through it? Also, consequential to being "functionally on-campus," are the campus training requirements ancillary to the coursework.
Greatest highlight so far at the Michigan Ross? I'm still in my first term, so my experiences are limited, but I did have an opportunity as a student veteran to hold the flag on the field before the Army-Michigan football game in Ann Arbor. It was a really incredible way to feel like I was a genuine part of the university and campus despite being an online student, and that was important to me.
One thing about the Michigan Ross that you didn't expect before arriving? Unlike many other top business schools, your cohort at Michigan Ross is a team. You may hear accounts from other programs of high internal competitiveness. While students push each other to succeed here, it's collaborative. There's definitely a sense that it's "Michigan Ross vs. the World" and everyone wants to help you be the most you can possibly be.
Thing you were most anxious about in your first year? I was anxious that I was going to be out of my element and surrounded by a cohort of peers who came from a wide array of very impressive backgrounds and career fields. It was intimidating, and I hoped that I had something valuable to contribute!
Thing you were most excited about in your first year? I was absolutely out of my element and surrounded by a cohort of peers who came from a wide array of very impressive backgrounds and career fields! After my first informal meeting with the local part-time and online students, as well as Michigan Ross alumni in the area, I was not disabused of that sense at all. I was, however, confident that they were all as invested in me getting as much out of my MBA as I was.
About the Author