Top MBA Recruiters: Moelis & Company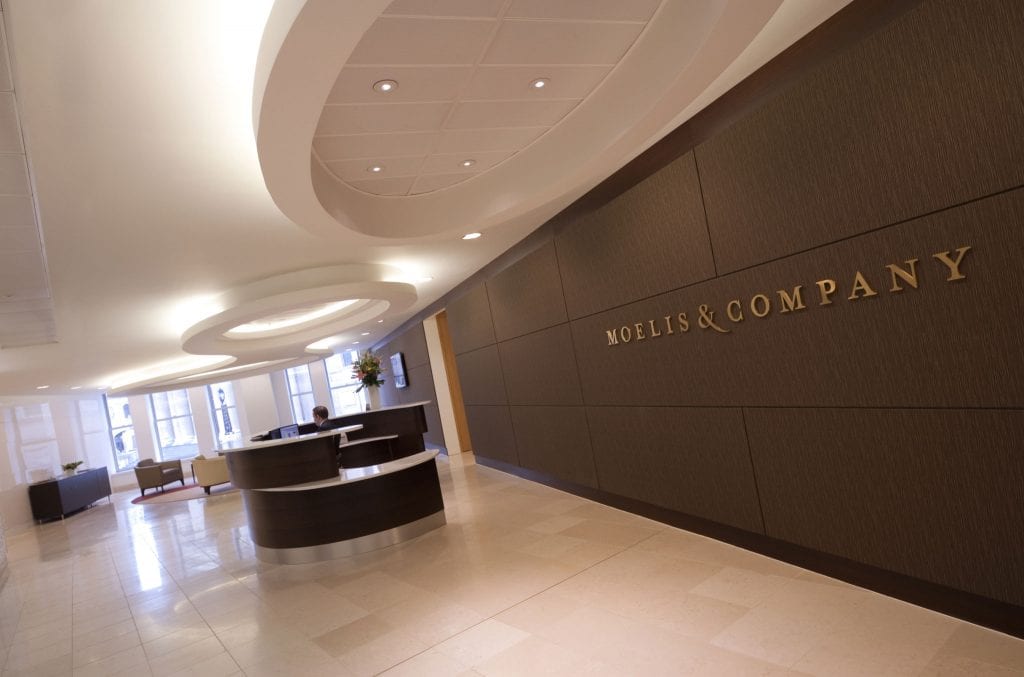 Moelis & Company is the investment bank of the future. The New York-based company was founded in 2007, on the heels of the Great Recession, so it's familiar with the uncertainty our future holds. That's why clients have trusted it with more than $2.9 trillion worth in investments. That makes a Moelis & Company career a great place for MBA students and graduates to grow. 
The company has got only a few job openings, unfortunately, but let's take a look at what life at Moelis is like.
Moelis & Company Outlook
This investment bank serves clients around the world from 20 geographic locations, including across the Americas and the Middle East. Last year, the company saw revenues of more than $231 million in the third quarter alone. That's some serious cash though the revenues did appear to drop in 2019 compared to 2018. Still, 2018 was a record year for Moelis & Company. That's tough to beat. 
The company prides itself on diversity offering a merit-based fellowship to "students from underrepresented groups," according to the company's official website. The Rise Above Fellowship is the company's attempt to bring more diversity into the world of business. On top of the salary, recipients earn $30,000 and another $30,000 at the end of the fellowship. Moelis & Company also has a Young Leaders Diversity Program, which creates networks between college sophomores and professionals at the company. I'm always down for some diversity initiatives.
Featured jobs at Moelis & Company include:
Analyst
Vice President, Investment Banking – Power & Utilities
Associate, Business Management – Reporting & Analysis
Data Scientist – Investment Banking
Moelis & Company Career Salary and Benefits
In 2014, bankers at the company made, on average, $1.2 million, according to Quartz. Salaries vary depending on role, so don't get too excited yet (also we're in 2020, and a lot can change in six years). According to Glassdoor, some of the higher salaries are closer to $271,000. The lower end of the spectrum is closer to $76,000. But remember: The banking world is full of bonuses, so there is always more money where that came from.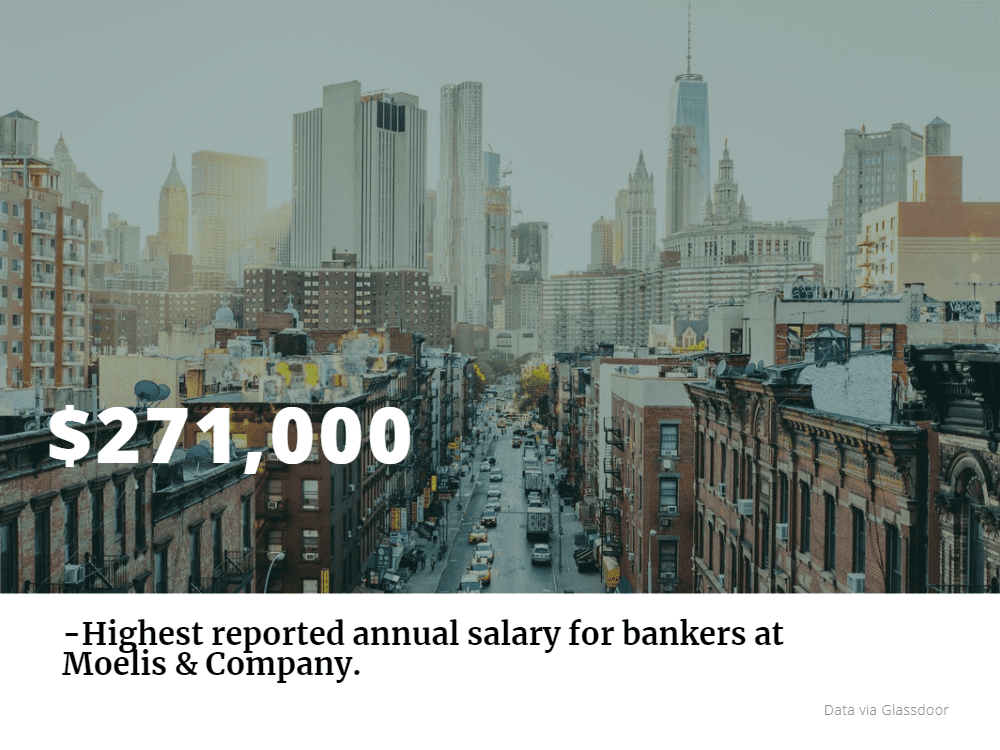 As for benefits, the company offers great health insurance and offers paid time off and sick leave for its employees, per Glassdoor. After three years, the company starts to contribute to your 401K. Much of the benefits sound pretty standard, but the company also offers parental leave. It's the little things, man.
Landing the Gig
Moelis & Company appears to be invested in hiring young talent. Not only does it have college-focused programs for diverse students, but it also partners with specific universities to funnel interns, associates, and analysts into the company. The company has held events on university campuses in the past, too, but none are listed currently.
MBA students should take advantage of its internship program, however. The company has a number of open positions for those just dipping their feet into the banking world, and openings exist in London, New York, and Dubai. Make sure to kill it this spring semester because summer is around the corner—and, with it, plenty of opportunity.
About the Author