5 Questions with MBA Admissions: Kellogg School of Management Evening & Weekend MBA Program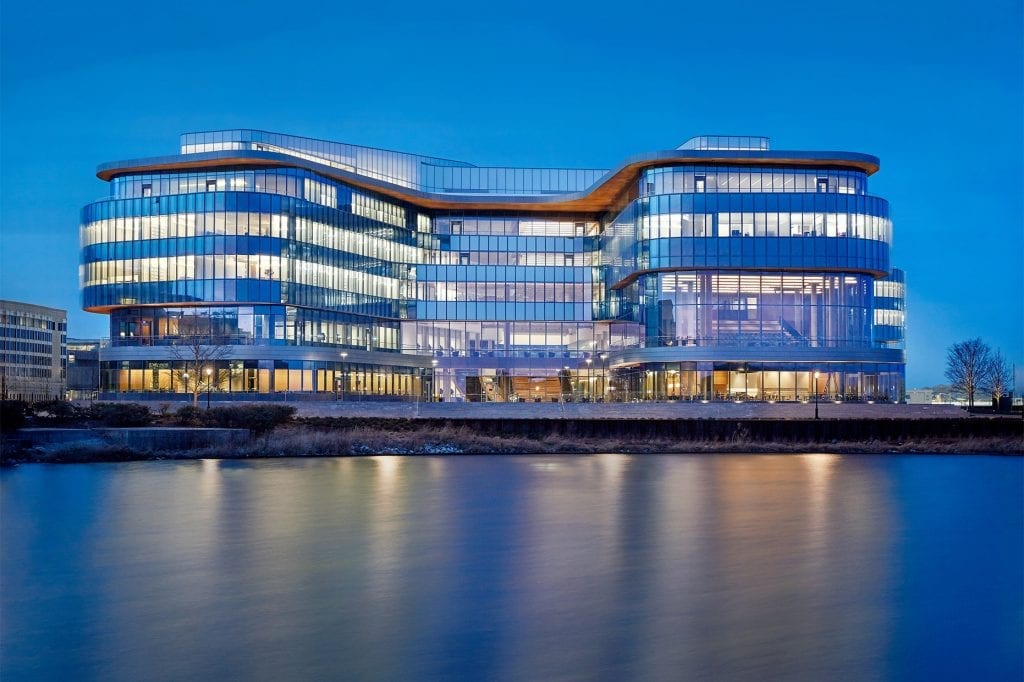 In our latest installment of the MetroMBA "5 Questions" series, we speak with Emily Haydon, the Senior Director of Admissions, Executive and Evening & Weekend MBA at Northwestern University-Kellogg School of Management.  Haydon discusses the flexibility and fast-track options for their Evening & Weekend program, how they are adapting to the Coronavirus outbreak and how their Career Center helps their students with experienced advisers.
How does this program differentiate from other offerings at your school and other programs in the graduate management education space?
Kellogg's Evening & Weekend program is a top-ranked part-time MBA program that offers flexible options to working professionals. Kellogg Evening & Weekend MBAs simultaneously take a core curriculum that focuses on foundational management skills along with optional majors and pathways that fit with their interests and career goals.
We've launched an Accelerated Option to allow E&W students to complete an MBA in as quickly as one year (this option also provides tremendous cost savings), and made it possible for all students to enroll at any quarter throughout the year.
What is the typical profile of a student who would benefit most from this program and what characteristics are your admissions team looking for?
Kellogg's Evening & Weekend program attracts the same ambitious leaders that apply to our full-time and executive MBA programs. Our students are high impact, low ego who want an MBA experience where they can collaborate, get involved and learn from each other. E&W students want to propel their professional development and leadership capabilities without putting their careers on hold.
We describe our students as working professionals who want to apply what they learn in the classroom in their work real-time and are seeking flexibility in a part-time MBA program. We work with students to customize and tailor their experience to meet their goals and pre-existing commitments.
What types of financial aid is available to students?
We strongly encourage all Evening & Weekend MBA students to apply for financial aid. The process is simple, and all students — regardless of need — are eligible to apply for assistance.
How does your school assist in finding job opportunities and how does your program enhance a student's profile as a job applicant?
Within the Career Management Center (CMC), Evening &Weekend students have a team of career coaches specifically dedicated to their program. There are six coaches with an average of 20-25 years of experiences in industries including technology, finance, consulting, marketing and CPG. The coaching team is uniquely equipped to support students who might want to shift careers, amplify their current paths or launch a new venture. Within one year of graduating 77% of alumni changed industry/ function 78% were promoted, 9% joined or founded a startup and the average compensation increase was 43%(based on classes 2014-2016).  
For recruiting, top employers from across industries and geographies regularly visit Kellogg to meet with and recruit students from the Evening & Weekend MBA Program. E&W students may participate in the on-campus recruiting process with Full-Time student participants as well as access resources like self-assessment tools and career development workshops. Recruiters also frequently host events at the Chicago campus to hire E&W students throughout the year, not just during Fall on campus recruiting.
Additionally, many students prefer to pursue a more customized and targeted approach, working closely with their Kellogg career coach to identify opportunities better suited to their individual needs and aspirations.
Students can always turn to their network of fellow students who are currently employed across a variety of fields and prominent companies.
What is one insider tip you can provide prospective applicants about applying to this program?
We are in unprecedented times with the impact of COVID-19. It is at times like this that we need brave leaders. Kellogg thrives in times that demand innovation. We are working hard at new and inventive ways to continue to deliver the Kellogg best-in-class experience.
While we can't meet in person, Kellogg has created several virtual and on-demand virtual events to introduce prospective students to Kellogg and answer any application questions.
About the Author