No GMAT? Check Out Some of Our Favorites Schools that Offer Waivers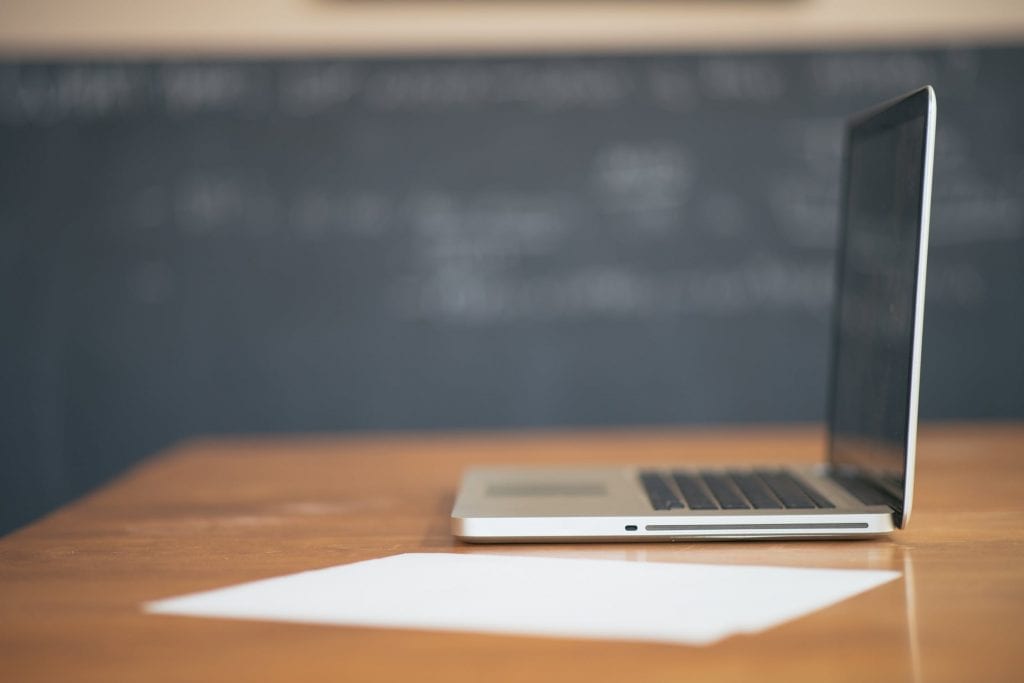 Applying to MBA programs can be a labor intensive and overwhelming task, and one may wonder how necessary it is to add the GMAT to an already lengthy to-do list. It's important to note that the GMAT helps admissions boards to efficiently gauge a student's overall readiness for the MBA in comparison to other applicants, regardless of the rigor of their undergraduate work. Also, b-schools use the average GMAT of successful applicants in order to bolster their rankings in certain publications. Some programs do, however, accept GMAT waivers.
Here is a look at some top schools that do not require GMAT scores, along with a summary of their waiver requirements.
---

The Rutgers Business School offers MBA students to forego the GMAT or GRE if they have eight or more years of professional experience and an undergraduate GPA of 3.0 or higher. Students with a Master's degree and at least five years of full-time work experience may also apply without taking the GMAT.

La Salle University has several possibilities for students who have not taken the GMAT. Potential MBAs can obtain a waiver if they have graduated from an AACSB-accredited school with a minimum cumulative GPA of 3.2; a minimum GPA of 3.0; and three years of work experience. La Salle's MBA program director evaluates each applicant's work experience to determine whether the waiver may be granted.
Applicants with a CPA license or a CFA Charter may also apply without the GMAT, as may those with a Ph.D. or a Master's degree or higher from an accredited institution. A cumulative GPA of 3.0 or higher is required for applicants with a Master's degree.
LaSalle also has a 'qualified admission' option in which a student with two years' work experience and a GPA of 3.0 or higher from an accredited school can waive the GMAT requirement. Qualified students may take up to four MBA courses, and with an overall GPA of 3.3, will not be required to take the GMAT. 'Conditional Acceptance' is also an option, in which a limited number of students are admitted for one semester, but then must take the test in order to remain enrolled and gain financial aid eligibility.


University of Delaware's Lerner College of Business and Economics gives waivers to MBA students if they possess a terminal degree (Ph.D., MD, or JD, for example) or if they have four or more years of professional experience at the full-time level. Other conditions under which a student may apply with no GMAT are a minimum undergraduate GPA of 2.8; a minimum grade of 'B' in two non-introductory level statistics or calculus courses; and an acceptable level of writing ability and English proficiency.
Lerner also grants exceptions to the GMAT requirement for undergraduates of the school who have fewer of four years of work experience and a GPA of 3.0 or higher, in addition to 'B' grades or better in 200 level statistics or math courses.

The Pace University Lubin School of Business MBA admissions board considers waivers of GMAT scores for students with a 3.2 GPA or above for all undergraduate coursework. For those applying to the one year fast track MBA in Financial Management or Marketing Management, applicants need a cumulative GPA of 3.3 or above and a B grade or better in all undergraduate business courses.

Babson College's F.W. Olin College of Business offers GMAT waivers to all applicants to the Blended Learning MBA program, as students applying to this track are required to have extensive work experience. Additionally, those applying to Babson's evening MBA do not have to submit GMAT scores in certain circumstances, such as a grade of 'B' or better in two or more quantitative undergrad and/or graduate courses or exhibited quantitative and analytic skills in a work setting.
Babson evening MBA applicants who have a professional certificate with a quantitative focus such as a CPA or CFA may also apply without taking the GMAT. Other instances in which evening MBAs may apply without the test are a 3.0 GPA or greater throughout their undergrad degrees, a prior degree from Babson, or completion of Babson's Certificate in Advanced Management (CAM) program.

The GMAT requirement may also be waived at DePaul University's Kellstadt Graduate School of Business if an applicant meets some specific criteria. With a bachelor's degree from an accredited university along with five years of work experience, a student may petition for a waiver. Work experience must include both management and quantitative responsibilities.
Like other programs mentioned above, the GMAT may not be required if a student already has a PhD, JD or MD, or a Master's degree in finance. An LSAT score of 160 or higher along with an undergraduate degree, or completion of all parts of the PE exam may also exempt an applicant from the GMAT requirement.
Students applying to the part-time MBA program who have attended DePaul's Driehaus College of Business for their undergraduate work may receive a waiver with a minimum GPA of 3.2 and at least two years of work experience.

Suffolk University's Sawyer School of Business allows students who have taken the CPA exam to request a waiver, and also those who have taken the first level of either the CFA or the FRM exams. Second semester seniors and undergraduate business students applying for an MBA may waive the GMAT with a cumulative GPA of 3.3 or greater.
Students with work experience and certain GPA requirements may waive the GMAT; those who have worked for two years in a relevant position with an average grade point of 3.4 may request a waiver, as can those who have four years of work experience and a 3.3 GPA. With six years of work experience and at least a 3.2 GPA, an applicant may also waive the submission.
Law school graduates (from ABA approved schools), along with MSA, MSF, MSBA or MST from an AACSB approved institution are eligible for waivers. Sawyer allows MBA applicants who are in their second senior semester of undergraduate music management at Berklee College to request a GMAT waiver as well, provided the student maintains a 3.3 minimum GPA. Recent Berklee graduates may also request exemption from the GMAT requirement.


Golden Gate University's Edward S. Ageno School of Business has several options for students who wish to apply without the GMAT. Those with a Master's degree or higher from any accredited US institution may be exempt, along with any applicant with a 3.5 GPA or greater during undergraduate studies. Applicants with a CPA or other professional license may also petition for the waiver.
Any applicant with proven work experience of five years or more and/or management experience are eligible to waive the submission with approval from the Dean.


At UNC's Kenan-Flagler Business School, applicants with a CPA or CFA license are eligible for waivers, as are those with a Master's or Ph.D. in a technical field. Kenan-Flagler does not list minimum GPA requirements for eligibility, and professional experience is evaluated on a case-by-case basis.
It's also important to note that Executive MBA programs typically offer GMAT waivers. However, applicants usually possess extensive management experience before enrolling.
About the Author