Jan 30, 2020

When it's not engulfed in flames, Australia boasts a diversified economy and holds high scores across the board on the OECD Better Life Index. Australia is also advantageously located close to Asia, with some of the world's fastest-growing economies.
Continue reading…
Jan 8, 2020

In January 2020, UNC's Kenan-Flagler Business School is slated to launch a new STEM-designated MBA concentration in business analytics and management science as part of its full-time MBA program.
Continue reading…
Jan 7, 2020

Atlanta is a city whose growth has been on an upward trajectory for some time now. Since it hosted the 1996 Olympics, Atlanta has become a major business and cultural hub in the American Southeast, becoming a destination for both creatively and business-minded folks. This week's posting offers just a selection of many opportunities available to MBA graduates.
Continue reading…
Dec 10, 2019
When we think of the major business locations in the United States, many of them are in colder climates: Chicago, New York, Boston. Nothing against those cities, but wouldn't it be nice to make deals in the warm sun? With this vision in mind, this week's posting is about the newest Miami jobs for business school graduates.
Continue reading…
Nov 7, 2019


Deloitte and Ernst & Young (EY) are considered two of the "Big Four" accounting firms. Along with KPMG and PwC, the Big Four naturally attracts top MBA talent looking to put their degrees to use in a variety of tax, accounting, and consulting services.
Continue reading…
Oct 23, 2019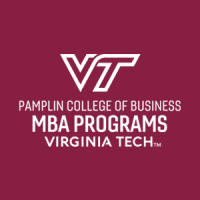 This online information session will explore Virginia Tech's three different MBA program options: Evening, Executive, and Professional. We will discuss how all of our programs have been designed for working professionals and you will learn more about the courses, format, and admissions requirements for each program option.