Post tagged "business-school"
Jul 11, 2019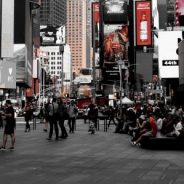 There is a ray of hope shining through the recent clouds of uncertainty of post-MBA residency (and access to work visas) in the U.S.
Jun 27, 2019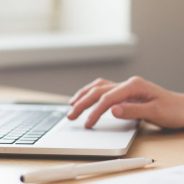 While preparing for business school means connecting with future classmates, figuring out coursework, and brushing up on your writing and quant skills, other necessities—like what kind of computer you'll need—can be overlooked.  That's why we've rounded up recommendations from leading MBA programs and highlighted which laptops you should consider.
For the desktop faithful, a powerful computer may be well-suited to take on the MBA curriculum. However, considering the majority of students' traveling demands, in addition to the ease and comfort of bringing a laptop to class, a portable device is likely a better alternative.
Laptop Features that Business Schools Recommend
The question of having the right kind of business school laptop often comes down to simple prioritization, with cost usually at the top of most consumers' concerns. But before you start roaming for discount deals, making sure your laptop has the right specifications is key.
Business schools, such UCLA Anderson School of Management, offer prospective MBAs a guide to what kind of computer they'll need for the program, detailed below:
The majority of business schools, including the Northwestern University Kellogg School of Management and the MIT Sloan School of Management, suggest the same technical standards.
Most of the technical specifications listed above are fairly standard for laptops produced within the past several years, so finding a product that hits the minimum requirements is fairly simple. For example, Intel, the primary manufacturer of computer processing units, released its 6th generation Core processors in 2015, succeeding its 5th generation models. The only concern prospective MBA students may have are with computers that have an Intel Core M processor, which are below the suggested standards. Laptops with these processors, however, are often the most base-level on the market, and are typically only found in very inexpensive models. Intel has not released a new M processor since 2018.
Major companies like Dell, Lenovo, and Apple have all or most of the suggested specifications, such as webcam interface, integrated graphics cards, and 802.11 wireless connectivity, included standard in newer models. However, even when looking for a brand new laptop, one major element to take note of is the power of the hard drive. Even devices that would be considered in the mid-to-upper price tier, such as the Apple Macbook Pro and Dell XPS, do not come standard with a 256 GB SSD (solid state drive). Rather, the base-level models are usually paired with a 128 GB SSD, and there is a distinct price difference in comparison to 256 GB SSD models. Of course, for the handy few, installing your own SSD card into the computer is possible, and can mitigate much of the cost differential. But for most students, opting for a model with 256 SSD standard will be the most reasonable route.
Software Requirements (Windows Wins at CBS)
While many prospective students won't belabor the technical differences between certain laptops, the necessary software can often be more important. Columbia Business School's own "Choosing a Laptop" guidelines informs prospective MBA students that the software needed for the curriculum is based around the Windows operating system. Which means Apple users may be at a disadvantage, even if their laptops are fitted with Windows OS. In fact, the school recommends avoiding Apple altogether:
"If you intend to purchase a new laptop for your studies at CBS, the School highly recommends that you purchase a computer that already runs Windows natively (not a Mac). Many students who have chosen to purchase a Mac prior to CBS have later regretted the choice because they ended up using Windows more than anticipated, and Windows virtualized in a Mac never performs as well as if it were ran natively (e.g., the OS is slower and more prone to glitches, and there is a learning curve for the keyboard, etc.). For these reasons, we recommend that anyone who has to purchase a new laptop to meet the School's minimum computing requirements selects a native Windows machine."
For those hoping to attend CBS that already have an Apple laptop, the business school will provide students Windows OS free of charge. The only requirement, however, is at least 50 GB of free memory (Windows OS requires 35 GB).
Affordable Options
MBA prospects that are in the market for a new laptop may be wise to focus attention on affordability. After all, with the cost of education, saving money anywhere you can is a plus. However, this decision comes with an obvious degree of consideration. Laptops under the $500 USD threshold often do not have the necessary hardware to handle an MBA curriculum. But for those who only need a device to get by, several models can do the trick with minimal cost, such as the Lenovo IdeaPad 330.
The 14″ Lenovo Ideapad 330 base model starts at a modest $536.79 and comes with an 8th Generation Intel Core i7-8550U processor, Windows 10 OS, and 8 GB of memory, to start. The model can be upgraded with a 256 GB SSD, but cost-savvy buyers would do well to check out Newegg.com, which offers several 330 Ideapad models with 256 GB SSD for under $500.
For those wary about performance but still with cost in mind, the Acer Aspire E 15 might be a better alternative. Laptop Mag rates the Aspire E 15 among the best affordable laptops available, with a direct, succinct review:
"Every once in a while, a laptop comes along that defies its low price. Yet again, the Acer Aspire E 15 is one of those laptops. Punching well above its weight class, the 15-inch machine has a sharp 1080p display, good performance and a wide variety of ports. The laptop's keyboard is comfortable, its battery life is decent and it stays cool under a heavy workload. Despite a few notable shortcomings—a poor webcam, bulky design and unwelcome bloatware—the Aspire E 15 offers excellent bang for your buck, which is why it's our best overall sub-$500 laptop and a very good choice for students."
PC World also highly-recommends the Aspire E 15, rating it as the "Best Laptop Under $500." And like the Ideapad 330, several Aspire E 15 models can be found over at Newegg for under $500.
Considering the Long Term and an Upgrade
MBA aspirants with major career aspirations likely aren't going to dwell too much on the price of a laptop alone. After all, for those thinking long term, a modestly expensive model will likely be a better investment. For those looking for a bit higher performance, it's hard to go wrong with the Dell XPS 13.
Tech-savvy readers have likely heard this before. Outlets such as PC Mag, Laptop Mag, CNet, and Engadget have been showering Dell with praise since the introduction of the XPS line in 2012, which was the first official Dell "ultrabook." In fact, it is currently the only model rated by PC Mag with a perfect score.
The company's flagship 13.3″ laptop comes standard with an 8th generation Intel-i3 core processor, 4 GB of memory, and a UHD Graphics 620 card. However, for the 256 GB SSD and 8-16 GB of memory models, the price increases from a modest $899 to, at least, $1,079.99. Upgraded versions with touch-screen capability and a larger screen are available, but all of the requirements needed for a typical MBA program are met by the $1,079.99 model, which features 8 GB of memory, 256 GB SSD, and an 8th generation Intel-i5 processor.
Sparing No Expense
Your laptop likely isn't going to just be for school. From major projects, to personal entertainment, and even gaming, your laptop will likely be your personal hub for many years to come. Virtually every laptop in the upper-cost echelon, ranging from $1,300 and up, fits the hardware requirements needed for an MBA program and then some.
For those already possessing a degree of business experience, the sight of a Lenovo ThinkPad X1 Carbon may be a bit familiar. A typical favorite of business professionals, Laptop Mag refers to the ThinkPad X1 Carbon as the "Maserati of business laptops" in its most recent review, with the 6th generation model boasting a beautiful Intel Kaby Lake-R CPU, and even an optional 2K HDR display. And unlike many of the aforementioned models, the ThinkPad X1 Carbon is built with an extremely sturdy frame, despite only weighing 2.49 lbs. For $1,367.10, it includes a standard 256 GB SSD, an 8th generation Intel-i7 processor, and 8 GB of memory—all of which can be upgraded.
Finding the Best Business School Laptop Deals
Major online distribution outlet Newegg is a favorite among the tech-savvy and often sports some of the best PC deals you'll ever find. However, like Amazon, most of the laptop models you'll find at steep discounts are often among lower-end models (unless, of course, you're comfortable buying a refurbished computer). In addition, sales are often frustratingly temporary. However, there are certain times of the year when laptops may be had at a modest discount, with the best deals usually happening in the summer.
According to The Nest, "the months of August and September present opportunities for laptop buyers to save money. The traditional back-to-school sale applies to laptops just like it does to other school supplies. A shopper will see advertised sales during the last month of summer vacation and the first month of the new school year. Some laptop sellers even run specials in July as a way of getting ahead of the back-to-school sales."
---
This article has been republished and edited with permissions from its original source, Clear Admit.
Jun 14, 2019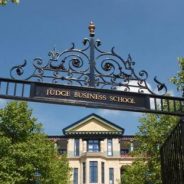 Hopeful applicants to the next One-Year, full-time MBA class at the University of Cambridge Judge Business School have some new deadlines to remember.
New Cambridge MBA Deadlines
Round One
Application Deadline – Sep. 9, 2019
Interview Dates – Oct. 21-22, 2019
Round Two
Application Deadline – Oct. 28, 2019
Interview Dates – Dec. 8-9, 2019
Round Three
Application Deadline – Jan. 13, 2020
Interview Dates – Feb. 23-24; March 1-2, 2020
Round Four
Application Deadline – March 9, 2020
Interview Dates – April 26-27, 2020
Round Five
Application Deadline – May 5, 2020
Interview Dates – June 7-8, 2020
---
Learn more about the Cambridge Judge MBA program here.
Dec 4, 2018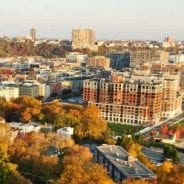 Let's explore some of the most interesting stories that have emerged from New York business schools this week.
---
The Stevens Institute of Technology School of Business recently profiled Mira Therapeutics, a new homegrown startup that uses tech to "help patients manage their symptoms, and give therapists powerful new treatment tools."
Co-founded by Stevens students CJ Internicola, Seth Kirschner, Gregory Mercado, Nicholas Gattuso, and Annika Roll, the startup's interactive Mira mobile app "guides patients through crises like flashbacks, anxiety attacks, and dissociation using clinically-established grounding techniques.
Specially designed for veterans, sexual assault survivors, police officers, medical providers, and many other people living with trauma, Mira also records progress by "automatically tracking symptoms and suggesting daily journal prompts."
Internicola writes, "There are thousands of mobile apps on the market that improve mental health. We are creating technology that addresses problems unique to people living with PTSD. Mira is positioned to become a holistic improvement in the way people recover and grow from trauma."
"We want to create technology that improves everyday life, translates into better therapy sessions, and ultimately, ameliorates suffering."
You can find out more about the therapy startup here.
PayPal CEO Dan Schulman recently visited the Gabelli School of Business to share his insights about fintech at an event co-sponsored by the Gabelli Center for Global Security Analysis titled "Democratizing Finance: Expanding Access Through Fintech."
Schulman told the audience, "We have a mission, which is democratizing financial services. It's very inclusive [and it's] about all citizens having access to the digital economy…probably the most important value for us is inclusion and diversity. Because if we have a mission that includes all citizens, we need to represent that as a company."
Center for Financial Services Innovation president and CEO Jennifer Tescher used the event as an opportunity to talk about diversity in fintech—or lack thereof.
"I would say that, why don't we have more women anywhere? I think it's a particular challenge in the world of engineering, which cuts across any tech. Why don't we have more women in financial services, forget about fintech. I think it's a huge problem."
You can find out more about the recent event here.
As part of a summit that focused on "the future of selling in the digital world," the Rutgers Business School recently hosted two panels comprised of a diverse array of sales executives:
Panel #1
Phil Cohn, Senior Vice President of U.S. Sales for Samsung
Jeff Clachko, Senior Vice President for NBC Sports Ad Sales
Gary Carleton, President of Sales-Healthcare for UPS
Tolga Akcura, Co-Founder of eBrandValue
Joel Silverman, Executive Vice President and General Manager of Synchronoss Technologies
Panel #2
Rita Fawcett, Vice President of Cardiovascular Sales for Bristol-Myers Squibb
Frank Palumbo, Senior Vice of Cisco's Global Date Center Sale
Rahsan-Rashan Lindsay, Executive Vice President, TV One
Jim Sterbenz, Senior Vice President of U.S. Sales at Campbell Soup
The first panel "delved into the role of analytics, metrics and customer relationship management for sales professionals" while the second panel focused on the "challenges and opportunities in sales as a result of technology."
The keynote speaker was Cocoa Exchange President John Wycoff who extolled the virtues of the growing gig economy, which forecasts to have 7.7 million workers by 2020 due in large part to the growth of digital sales tools.
You can find out more about the recent event here.
Oct 15, 2018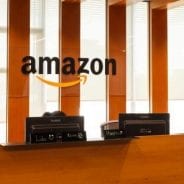 Let's explore some of the most interesting stories that have emerged from Boston business schools this week.
---
In new research co-authored by HBS's Zoë B. Cullen and UCLA's Ricardo Perez-Truglia, it was discovered that "knowledge of managerial compensation seemed to coax more effort out of workers, [but] the exact opposite [is true] when employees learned what peers were making."
"How Much Does Your Boss Make? The Effects of Salary Comparisons" finds that "these externalities can have important implications for the provision of incentives within the firm and for pay transparency."
According to the Harvard Business Week article, the paper could have significant ramifications in terms of how companies "rethink the equity of their own compensation plans and the level of salary transparency they wish to maintain."
You can read the full HBW article here.
At a moment where Amazon has received intense criticism of its "labor practices and low wages" exemplified by Senator Bernie Sanders' Stop BEZOS Act, the e-commerce behemoth recently announced that its minimum wage for all U.S. employees will be $15 per hour, effective November 1.
MIT Sloan Associate Professor of Operations Management and Good Jobs Institute founder Zeynep Ton explains the political strategy behind Amazon's decision.
In addition to Amazon's desire to position itself as a "worker-friendly company," Ton explains, "a lot of retailers are finding it difficult to attract people, especially going into the holiday season. [Outlets like] Macy's and Target are looking to hire tens of thousands, and it's going to be harder for them now. They'll have to up their game, not just for the holidays but in general."
Ton adds, "The investors are very different, and their tolerance for low profitability is much lower for general retailers than for Amazon. It'll be challenging for other companies, and I hope they start to look for ways to make their people central to their success."
You can read more about the move from Amazon here.
For their new book, Beyond the Champion: Institutionalizing Innovation Through People, Babson College F.W. Olin Graduate School of Business professors Gina Colarelli O'Connor, Andrew Corbett, and Lois Peters posit that "looking to grow and succeed, getting better at innovation is a constant, nagging, and critically important challenge." Beyond the Champion offers a blueprint for organizational change.
In an excerpt from the book, the authors write:
"Strategic innovation is a "team sport": it's so big that no one person has the skill set to do it all. Individuals want defined roles that allow them to take advantage of their innovative strengths—roles that give them some autonomy while still providing guidance for where they should invest their energies. The passion model is great, but it's not enough in a large, established company."
You can read the full Babson Thought & Action article here.
Sep 19, 2018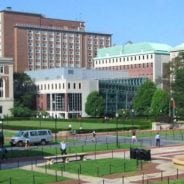 After 15 years, Glenn Hubbard, the dean of Columbia Business School (CBS), has announced he will be stepping down from his position. Columbia University president Lee C. Bollinger made the resignation announcement, which will be effective on June 30, 2019. After that point, Hubbard will resume his faculty role as a professor of finance and economics.
Sep 5, 2018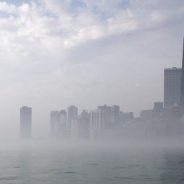 Let's explore some of the most interesting stories that have emerged from Chicago business schools this week.
---
In new research co-authored by Northwestern Kellogg Assistant Professor of Management and Organizations Maryam Kouchaki finds that "across cultures, when people view a particular decision as being moral in nature, they don't feel like they are making a choice at all, and they pay less attention to alternative courses of action."
In other words, "people who viewed a particular issue as moral experienced a lower sense of choice when making a decision related to that issue, as compared to people who did not view the issue as moral."
Kouchaki notes, "Even though they did the most amazing thing, it wasn't like they felt that they deliberated. They felt like they had no choice. Their sense of freedom has been constrained and it has a spillover effect for your actual behavior."
The study was co-authored by Cornell's Isaac Smith and Nanyang Technological University's Krishna Savani of Nanyang Technological University.
You can read the full article here.
Notre Dame's Mendoza College of Business just announced its new one-year, 31-credit-hour Master's of Science in Business Analytics (MSBA), designed for "pre-professional students with little or no work experience."
In a recent release, John W. Berry, Sr. Professor of Business and Chair of the Information Technology, Analytics, and Operations Department, describes MSBA students:
"They were either recent graduates that didn't have the work experience, or international students interested in the STEM degree who wouldn't be able to work while earning their degree."
According to the school, the program's goal is to "provide a rigorous education in applying analytical techniques to massive data sets to solve business problems — knowledge that has become critically important due to revolutionary advances in information technology."
Katherine Spiess, Associate Dean for Graduate Programs at Mendoza adds, "In addition to learning about cutting-edge data analytics, our MSBA students have the opportunity to explore the ethical dimensions of collecting and analyzing data to promote business as a force for good in society."
You can find out more about the brand new Notre Dame Master's of Science in Business Analytics here.
MakerGirl, a nonprofit founded by Gies College of Business students to enable "college students to teach science, technology, engineering, and math (STEM) skills to girls ages 7-10," recently expanded its operations to include robotics and special coding classes at Northwestern University and announced plans to collaborate with DePaul University.
The goal of MakerGirl's founders is to "impact 10,000 girls by 2023, including half from underrepresented and rural communities."
Julia Haried ('15 ACCY, '16 MAS) and full-time employee at Deloitte, recently spoke about how invaluable the support of the school has been to the launch and growth of MakerGirl.
"In [my social entrepreneurship] class, the idea was born and incubated by myself and co-founder, Elizabeth Engele, and supported by course instructors. The idea was further launched in the iVenture Accelerator, a Gies-supported venture accelerator that gave us $10,000, mentorship, and a summer to grow MakerGirl's impact at the Research Park. Because of these experiences, I was challenged and encouraged to solve a big social problem."
Co-founder Elizabeth Engele also adds, "It's so much fun and fulfilling to build a program that creates a meaningful experience for girls right now that also impacts their future. We have witnessed girls self-identify as MakerGirls after the program, which is incredibly powerful for themselves, their families, and their communities."
She continues, "MakerGirl brings me the greatest joy when I see young girls get excited about science, technology, engineering, and math, and literally shift who they perceive themselves to be in the world."
You can read more from the interview here and visit MakerGirl's official site for more information.
Aug 17, 2018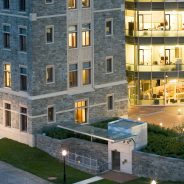 The Georgetown University McDonough School of Business recently announced its newest application essays for admission to its full-time MBA and all-new Flex MBA programs.
According to the business school, which announced the new essays on Thursday, August 15, "Applicants can now choose one essay among three essay prompts, allowing them to showcase what they believe sets them apart from other applicants, either their leadership experience, how they have overcome challenges, or their values and beliefs."
Shelly Heinrich, the McDonough School of Business Interim Associate Dean for MBA Admissions, says, "It's important to us to that our students represent a diversity of backgrounds, experiences, cultures, and more—and we realized that professional and personal experiences showcasing this diversity do not always fit neatly into a single essay prompt."
"We want to give applicants the flexibility to distinguish themselves from a competitive applicant pool," Heinrich adds.
Applicants may submit one of the three following Georgetown MBA essays during their application process, in 500 words or less:
Describe a situation when you were asked to lead outside of your comfort zone. What leadership characteristics did you exemplify in this situation that allowed you to succeed?
Describe a situation when failure has been your fuel. What was your failure (or when did you not succeed to your full potential), and how did you use this as motivation to move forward and be successful in a future situation?
Describe the personal brand that you will bring to business school using examples or experiences that support how you've developed it. How do you believe your personal brand will strengthen the McDonough community? As you complete your MBA program, how do you hope to see your personal brand evolve through the transformative experience of business school?
Hopeful entrants to the Georgetown McDonough full-time and Flex MBA programs may apply on October 9, 2018; January 7, 2019; April 1, 2019; and May 1, 2019. Click here to learn more about the school, its MBA programs, and admissions process.
Aug 14, 2018
When universities are found in downtown urban areas, gentrification most often follows. It almost seems inevitable since universities bring in more individuals with higher education, draw in more money, and increase new businesses. But what does the rapid increase of gentrification statistics mean for the business school students looking to start their career in a new area?
What Is Gentrification?
First, we need to look at what gentrification is. In simple terms, it's the influx of more affluent residents moving into urbanized neighborhoods. At the outset, it may sound good, but it can be controversial.
Gentrification may improve the financial quality of a neighborhood, but it can also force the relocation of current residents and businesses due to increasing costs. Often, the process of gentrification also shifts a neighborhood's racial and ethnic composition, as well as the average household income. This can lead to community displacement for lower-income families in gentrified areas, some of which often live in the area for several generations.
However, there is a grey area. Gentrification happens when a location becomes increasingly attractive. At that point, more high-income individuals move into the area bringing in investments in the community and leading to improved infrastructure and economic development.
What Causes Gentrification?
According to a recent comprehensive review of gentrification completed by researchers at UC Berkeley and UCLA, gentrification most often occurs when more public transportation is available. People are more attracted to transit hubs because they allow more privileged groups to trade car commutes for transit and signal a large-scale commitment to neighborhood upgrading, which, in turn, leads to increased employment opportunities.
Another spur to gentrification is education. Quality schools, universities, colleges, and medical centers tend to shape gentrification. The substantial federal support that public universities receive brings money into neighborhoods through many means including housing and housing subsidies for faculty and staff. A CityLab study revealed that universities and other academic institutions are key to attracting the creative class, creating more market demand and political pressure for better amenities, schools, and other services. 
Analyzing University Neighborhood Gentrification Statistics
Since universities have such an impact on gentrification, we thought we'd take a look at what areas and schools have been most affected. While gentrification is not something most urban areas should aspire for, it happens, and it's important to know where it's occurring the most.
To find out, we looked at a recent study by RentCafe of the most gentrified areas in the U.S. The study took a look at the 2000 Census and the 2016 American Community Survey to see the changes that took place over a decade and a half across 1,000 U.S. ZIP codes. The study found that there are easy ways to quantify gentrification statistics when looking at median home value, median household income, and the population that holds a bachelor's or higher degree.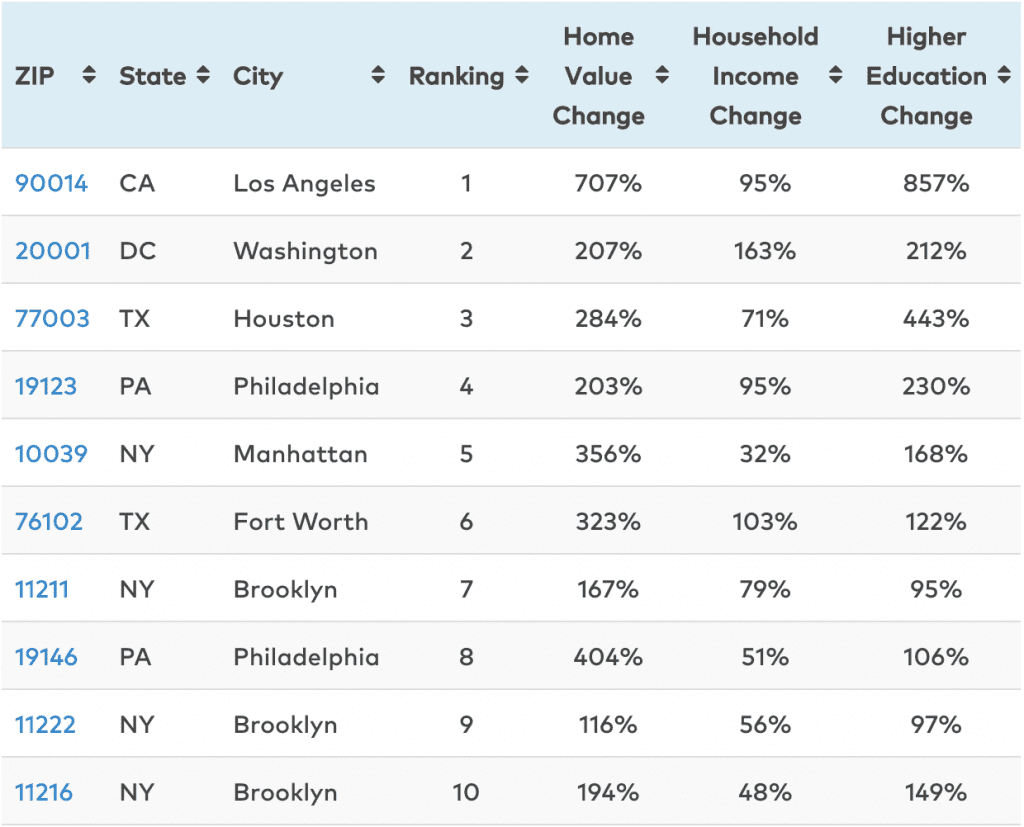 Based on the results of the study, we analyzed the top five MetroMBA universities in gentrified areas.
University of Southern California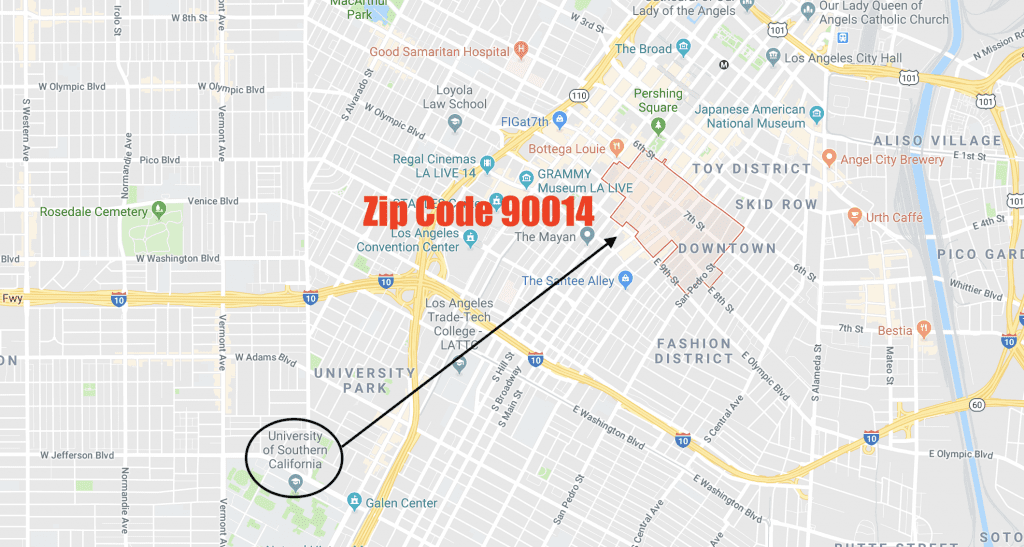 Located less than five miles away from ZIP code 90014 in Los Angeles, USC Marshall is just on the edge of the most gentrified area in the U.S. Over the last 16 years, this area has witnessed:
A 707 percent increase in home values
A 95 percent increase in median household income
And an 857 percent increase in people holding bachelors or higher degrees
So, while some at USC might be fighting gentrification, it may not be working. Just last year, USC opened up a brand-new $700 million USC Village with a Target Express, Trader Joe's, and 15 restaurants, transforming the surrounding neighborhood. And even though as part of the development USC provided $20 million for construction of off-site subsidized housing, there are still concerns.
"Across the street, land values are going to increase," Joe Donlin, Associate Director of Strategic Actions for a Just Economy, told KPCC. "We know the landlords are going to rent at higher levels of rent."
Howard University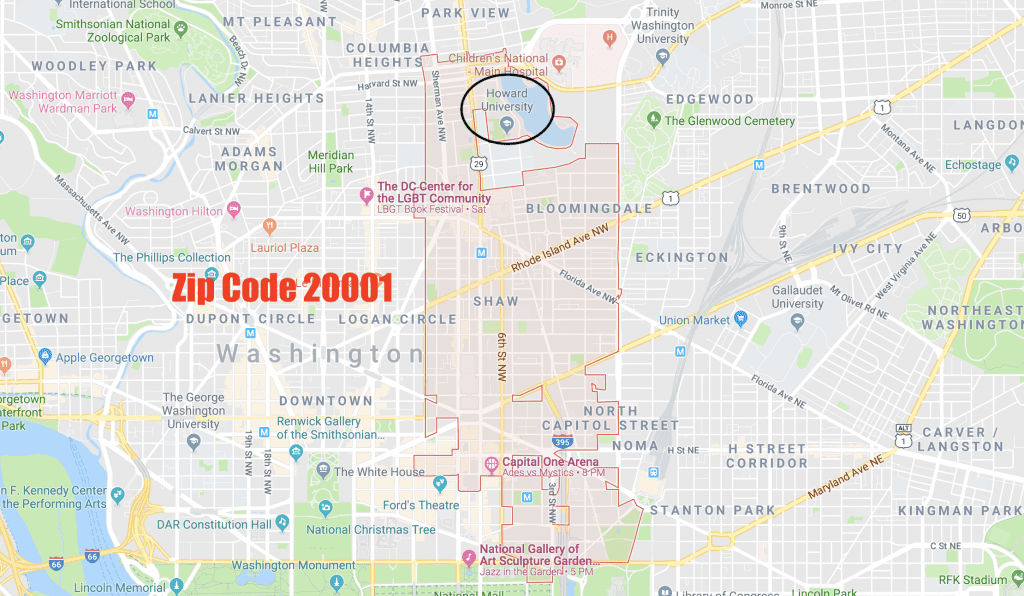 Located in Washington, D.C. Zip Code 20001, Howard University's campus is located directly in the second most gentrified area in the U.S. Over 16 years, the area has witnessed:
A 207 percent increase in home values
A 163 percent increase in median household income
And a 212 percent increase in people holding bachelors or higher degrees
The gentrification statistics of the Howard University area hasn't gone unnoticed. According to NPR, there has been a drastic change:
"The area, located just a couple of miles north of Capitol Hill, was once working-class and black. But as hundreds of new residents move to D.C. each month, more non-black residents move into Howard's neighborhood. And as property values rise, the university is trying to capitalize on the hot real estate market."
University of Houston — Downtown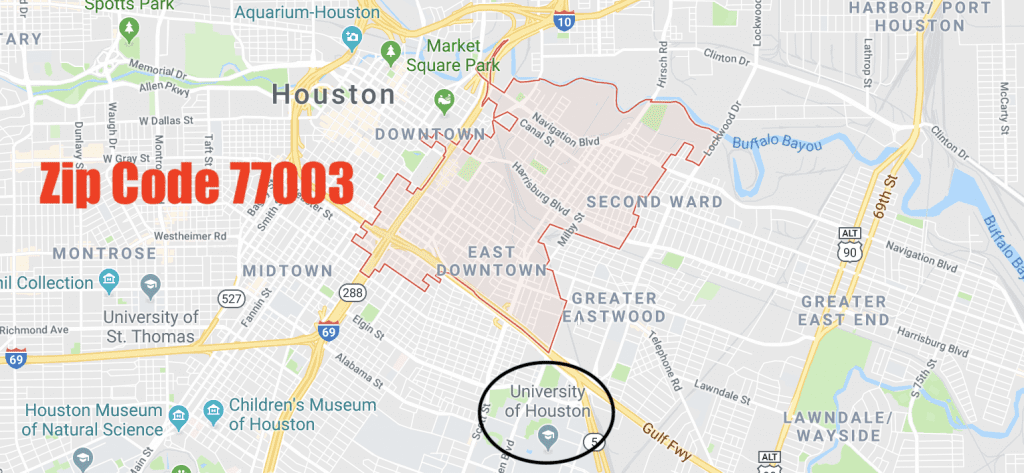 Located just steps away from zip code 77003, The University of Houston campus is located near the third most gentrified area in the U.S. In the last decade and a half, the area has seen:
A 284 percent increase in home values
A 71 percent increase in median household income
And a 443 percent increase in people holding bachelors or higher degrees
Much of the gentrification can be laid at the university's feet as its student housing footprint has expanded into surrounding neighborhoods over the last decades. According to the Houston Chronicle, "In the portion of the neighborhood closest to downtown, which includes Emancipation Park, median home values increased 176 percent between 2000 and 2013, according to an analysis of census estimates conducted by Governing."
University of Pennsylvania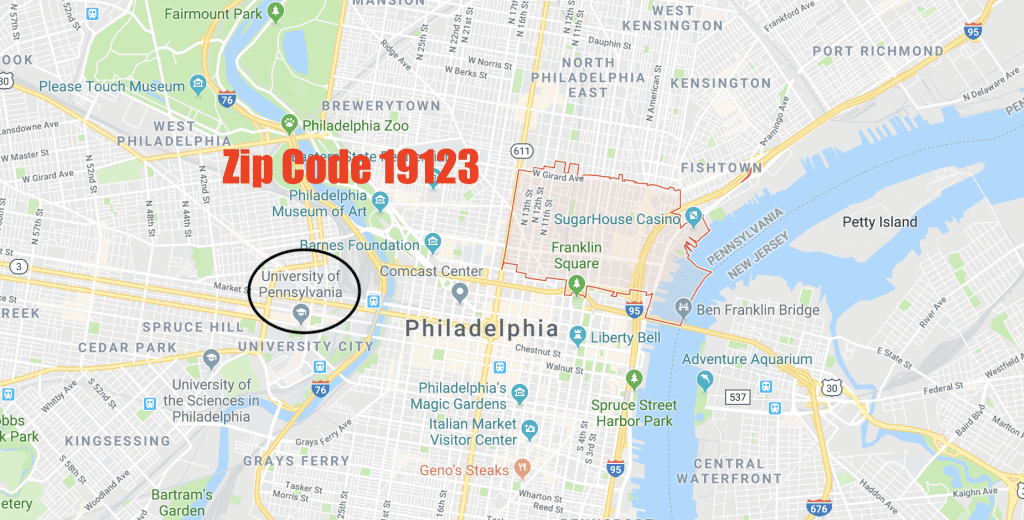 The Wharton School at UPenn is less than five miles outside the fourth most gentrified neighborhood in the country: zip code 19123. This area, over the last 16 years, has noticed:
A 203 percent increase in home values
A 95 percent increase in median household income
And a 230 percent increase in people holding bachelors or higher degrees.
In fact, UPenn has had a complicated history with gentrification over the years, dubbed Penntrification by some. The problem, according to The Daily Pennsylvania, is that in West Philadelphia Penn students' demand for housing is displacing low-income families. There have even been protests criticizing the university for causing gentrification in the area.
Texas Christian University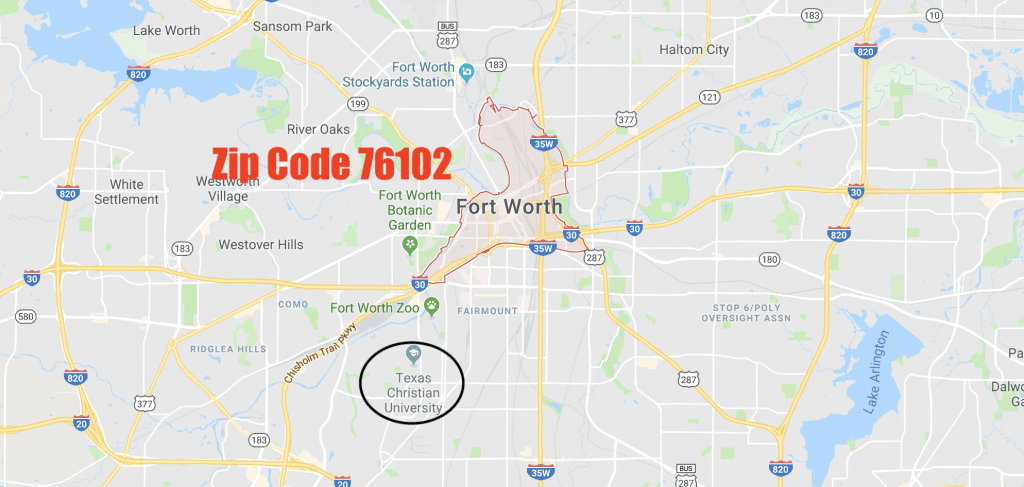 Fort Worth, TX, contains the sixth most gentrified area in the U.S.; just two miles away from Texas Christian University (TCU). Over 16 years, the area has witnessed:
A 323 percent increase in home values
A 103 percent increase in median household income
And a 122 percent increase in people holding bachelors or higher degrees
While Fort Worth's growth has brought new life to the city's urban core, it's also sky-rocketed property values. In particular, the areas around TCU are growing quickly. The university recently completed a $100 million renovation for its football stadium—just five years after its last overhaul, which reportedly cost $164 million.
Aug 8, 2018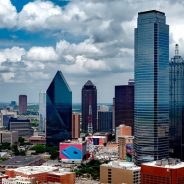 Whether an internship is optional or required for your MBA program, interning at top companies in your metro can not only offer hands-on work experience, but the chance to develop professional relationships that can shape the rest of your career.
Major Texas metros like Houston and the Dallas-Fort Worth area are increasingly becoming known for their roles in business and technology, making these cities the perfect spot for students to begin their professional careers with summer internships. Often these internships can lead to continued work and career opportunities after graduation. For example, 100 percent of students at a top MBA program like TCU's Neeley School of Business earned internships in 2016, nearly half of whom continued projects for their employer on into the following year.
The Five Biggest Texas Internship Destinations
Hewlett Packard (HP)
Headquartered in Palo Alto, CA, the multinational informational technology company, HP, has a strong presence in Texas' biggest metros. With a massive range or products, from personal computers to 3D printers, HP has 55,000 employees around the world and a net income of $2.53 billion USD.
HP and their separate Enterprise Service business, Hewlett-Packard Enterprise, offer a number of internships for MBA students and are considered one of the top intern destinations for schools like the Naveen Jindal School of Management at the University of Texas at Dallas and Rice University's Jones Graduate School of Business.
HP offers a 12-week paid summer internship program for students in a variety of fields. Current openings include positions like:
Personal Systems MBA Project Management Intern (HP)
Personal Systems MBA Marketing Summer Intern (HP)
Financial Associate MBA Intern (Hewlett Packard Enterprise)
Texas Instruments
It likely doesn't come as a surprise that technology company Texas Instruments, headquartered in Dallas, is a top employer for MBA interns in the region. The company, which as of 2017 had a profit margin of $3.68 billion, has a number of different career paths available for their interns, with rotational opportunities after students have graduated that can help accelerate their career. Business roles at the company include focuses such as Finance and Operations, Human Resources, Information Technology, Marketing Communications, and Supply Chain Analyst.
With internship opportunities in engineering as well as the business fields, Texas Instruments consistently tops lists for MBA interns in programs like the aforementioned TCU Neeley School of Business and other top Dallas schools.
AT&T
Headquartered in Dallas, AT&T today is the world's largest telecommunications company and second largest provider of mobile phone services in the country. And with 254,000 employees worldwide, it makes sense that this massive company would seek to create a talent pipeline for MBA students in the area. AT&T tops the list as an internship destination for students in schools like Texas A&M University's Mays Business School and Jindal at UT Dallas, among others.
AT&T offers summer internships in a number of different focuses and fields, which provide real-world projects, specialized training programs and leadership exposure. Currently open positions with the company include a Leadership Internship, Finance Internship, and Software Development Internship.
Deloitte
Another company making an impact for student interns at schools like Neeley, Rice, and Mays, is "Big Four" accounting organization Deloitte. The company is headquartered in London but with over 263,000 employees throughout the world. In 2017, Deloitte officially became the fourth largest privately owned company in the United States.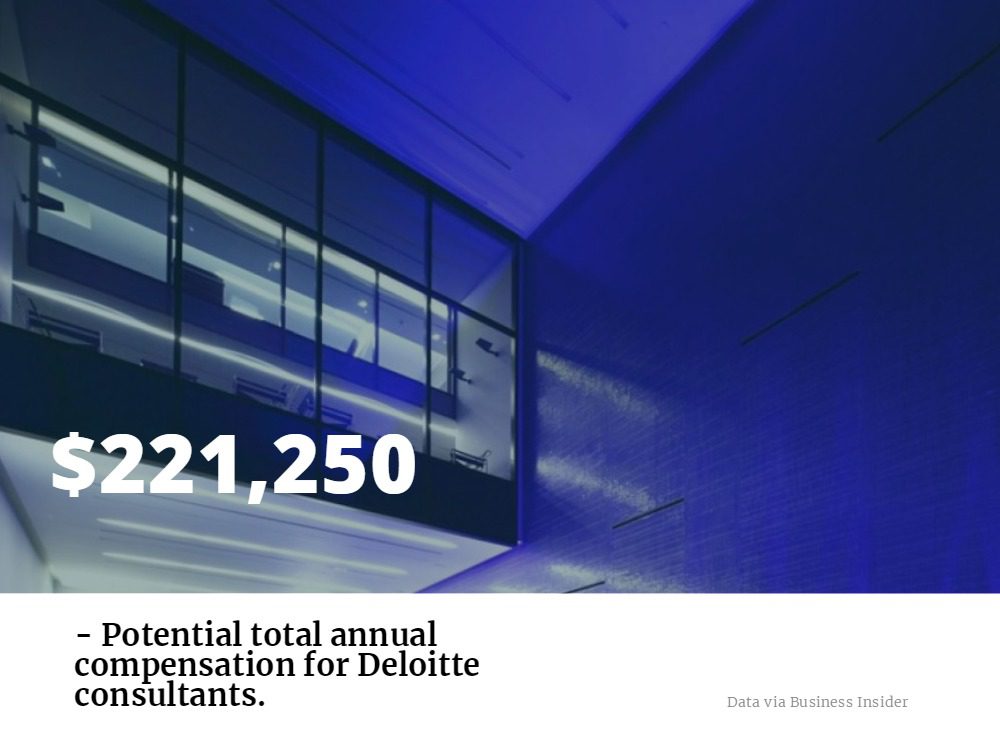 Deloitte's commitment to recruiting talented finance students is reflected in the many MBAs who find both internships and full-time positions with the company. A Texas internship at Deloitte typically last eight to ten weeks during the summer and continue through at least one semester of the school year. MBA student interns have access to a number of incredible resources during their internship at Deloitte, including a consulting immersion program, women's leadership launch, and the chance to participate in a number of case competitions.
Accenture
With headquarters in Dublin, Ireland, the work of global management consulting company Accenture may seem worlds away from Texas, U.S. But with nearly 500,000 employees around the world, this Fortune Global 500 company has left its mark as a top employers of MBA interns at schools like TCU Neeley and Rice's Jones School of Business.
Accenture's internship program is a ten to twelve week experience throughout the summer that encourages students to empower themselves through innovation. Student interns have access to programs like the Student Leadership Conference, Buddy Program, Summer Analyst Day of Service, and group outings. Those who are able to turn their internship stays with Accenture may also be awaiting a hefty payday when it comes to full-time employment after earning an MBA.
"According to Management Consulted, post-MBA salaries at Accenture hover around a base salary of $140-145,000 with a $25,000 signing bonus, an $8,000 relocation check and a performance bonus up to $44,000. Interns typically clock $31 per hour, plus overtime and a signing bonus."