Top 5 Full-Time MBA Programs: Australia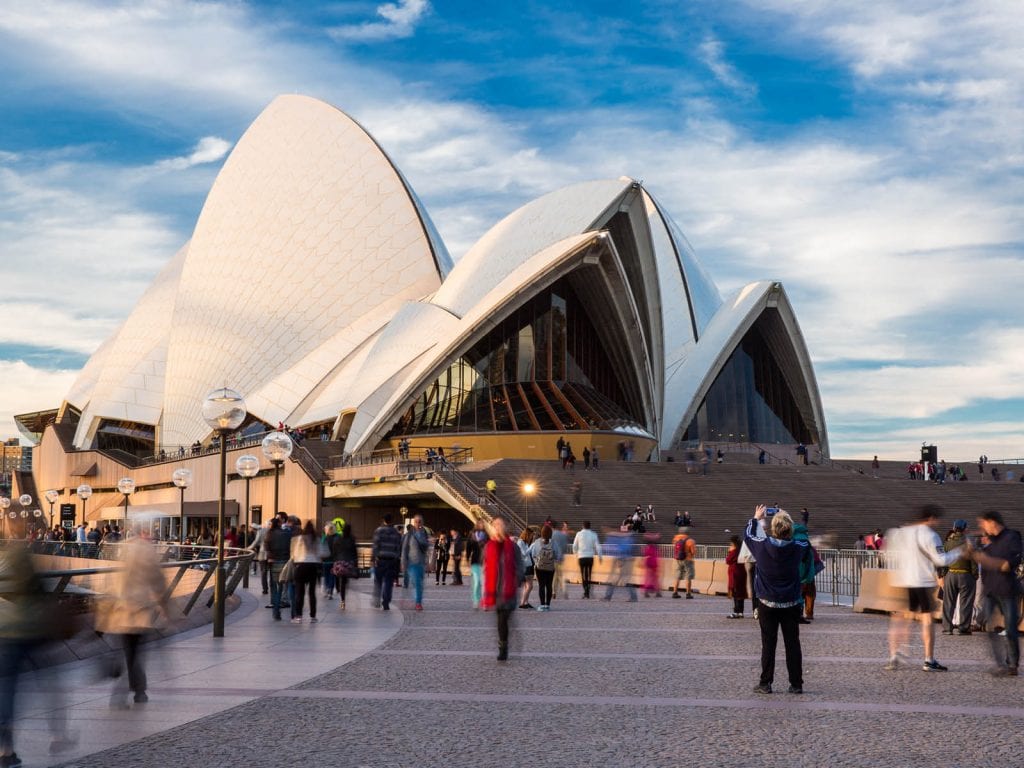 When it's not engulfed in flames, Australia boasts a diversified economy and holds high scores across the board on the OECD Better Life Index. Australia is also advantageously located close to Asia, with some of the world's fastest-growing economies.
For those business leaders looking to advance their career by choosing a top Australia business school, there are several noteworthy options to choose from. So, let's take a look at the continent's five premiere full-time MBA programs.

With a campus that is just a bus ride from the center of Melbourne, Melbourne Business School is the top ranked full-time MBA program in the entire country, according to the Financial Times.
MBA graduates from MBS, three years after acquiring their respective degrees, can expect a weighted salary around $171,568 AUD ($115,679 USD); an expected 74 percent annual salary increase within that time frame. The entire program, including cost for travel and lodging, costs $89,500 AUD, making it one of the more prudent investments on our list. FT regards its "value for money" esteem highly, placing it seventh overall in the world among its top 100 ranked full-time MBA programs.
The curriculum combines core subjects with advanced electives and a field-study project. MBS students are introduced to current business practices on the continent and the implications for Australian businesses. Melbourne Business School holds AACSB and EFMD (EQUIS) accreditation.

Located in Sydney, the Australian Graduate School of Management (AGSM) at University of New South Wales is recognized by the Financial Times 2020 global MBA rankings for its impressive salary potential, career progression, and cohort diversity.
The full-time MBA program features a curriculum that consists of nine core courses and seven electives completed over two terms. AGSM offers its students the opportunity to study abroad on exchange at several other top business schools around the world.
With 18 nationalities represented in their program, the AGSM MBA is the sole Australian member of the Global Network for Advanced Management (GNAM).

The third Aussie school on our list ranked among the top 100 by the Financial Times is the Macquarie University MBA, available across multiple locations throughout the country.
With a focus on international exposure, the Macquarie MBA program is intended for candidates with three or more years of professional experience. It offers the choice of studying online, at Macquarie's North Ryde or Sydney CBD City Campus, or at the international campus in Hong Kong.
Also available is the option to engage in an exchange program with international partner institutions, as well as a corporate internship option for in Australia or abroad. Macquarie holds AACSB status.

Queensland University of Technology (QUT) Graduate School of Business is ranked first in Queensland and third nationally by the Australian Financial Review BOSS EMBA in 2019. QUT students take a combination of six core units and select from a host of extra units, including leadership and strategy, entrepreneurship, and innovation.
Candidates cap off the program with a project involving a business "that will offer them the opportunity to creatively plan for a new venture or to engage in a consultancy project for an organization," according to the school. Students can also elect to take part in a two-week Immersion Program at MIT for entrepreneurship and digital transformation.

Ranked the second-best MBA in Australia and first in South Australia by AFR BOSS Magazine MBA Rankings 2019, the University of Adelaide MBA adapts a small class model.
Offering two types of full-time MBAs, the traditional specializations support students in building "the foundations for a rewarding managerial career and lead the industries of tomorrow." These specializations include: entrepreneurship, marketing, project management, and more.
A second option is the Emerging Leaders program, which offers candidates without professional experience the ability to "advance and accelerate their journey into leadership." According to the University of Adelaide, it is Australia's only MBA program where 100 percent of the staff has current business experience.
About the Author