Post tagged "part-time-2"
Aug 13, 2019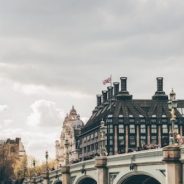 The UK is home to many top business schools known worldwide. From London Business School to Oxford Saïd, many cutting edge institutions offer MBA educations second to none. However, these schools also tend to come with a hefty price tag. An MBA from LBS will cost you around £82,000 ($99,548 USD) while Oxford Saïd costs £57,200 ($69,440 USD).
So, where can you go to school in the UK and earn an AACSB accredited MBA for far less? We're highlighting five of the most affordable UK MBA programs below—three in the £18,000 range and two in the £30,000 range.
May 14, 2019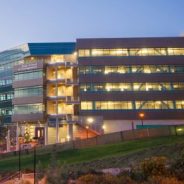 Sponsored Content
On the surface, a part-time MBA decision has obvious benefits. In contrast with full-time MBA degrees, scheduling is often much more flexible, allowing students to complete the program on their own time while continuing their careers outside of the classroom. However, there are more factors that go into the decision-making process before enrolling in business school. How experienced are the faculty? What kinds of experiences can you earn at one school that you cannot at another?
The multiple part-time MBA options at the University of California San Diego Rady School of Management offer consummate answers to these enduring questions. Its FlexWeekend and FlexEvening programs do not fit the traditional part-time MBA billing. Rather, it incorporates elements of the full-time, part-time, and Executive MBA offerings you may find split at many other top-ranked schools, giving students a definitively unique learning opportunity.
May 9, 2019
Florida may not be the first U.S. state that comes to mind when rising business leaders consider where to make their mark. But don't be fooled by the "Florida Man" meme; the Sunshine State is not only home to three of the highest-ranked "boomtowns," but it also has the nation's fourth-largest GDP and total personal income. It makes perfect sense why Forbes ranks Florida #7 on its 2018 "Best States for Business" list.
For prospective MBAs interested in part-time business school opportunities in Florida, we took a closer look at several stand-out options.
The Best Florida Part-Time MBA Programs

Ranked 32nd on the U.S. News & World Report list of the best part-time MBAs in the U.S., the University of Florida's Hough Graduate School of Business offers several part-time MBA tracks.
The Weekend Professional MBA is available in both a two-year and a 16-month accelerated course to those who have completed an undergraduate business degree within the previous seven years. For those without an undergraduate background in business, a two-year track without prerequisites is also offered.
For students seeking options outside the Gainesville area main campus, University of Florida's MBA Sunrise Center in Southern Florida offers another two-year track.
Part-time online options are also available. Tuition is reported at $26,622 per year in-state $26,622 and per year out-of-state.

Located in the capital city of Tallahassee, FSU's College of Business offers multiple business degree options for those seeking a part-time MBA option. Overall, the program currently ranks 57th on the U.S. News & World Report ranking.
The Evening MBA format presents a seven-semester program tailored to working professionals, including a pathway for "Florida's state-employee tuition waivers, giving state workers the opportunity to pursue an exceptional graduate business degree at minimal cost."
The school also offers an Online MBA and a hybrid Online part-time with Real Estate track. Tuition is reported at $780.18 in-state and $810.24 out-of-state

UCF's College of Business Administration offers two part-time MBA options, earning the 89th spot on the U.S. News & World Report part-time MBA ranking. The Evening MBA program allows a flexible pace with weekday evening classes at UCF's main campus in Orlando.
The AACSB-accredited part-time Professional MBA program "features convenient evening classes at the UCF Executive Development Center each summer term and at UCF regional campus locations on a rotational basis." Tuition is reported at $370 per credit in-state and $1,194 per credit out-of-state.

The Muma College of Business at University of South Florida offers a part-time MBA "designed with the full-time working professional in mind." Located in Tampa Bay, Muma draws students from across the Tampa Bay area and boasts notable alumni such as FedEx Co-CEO and CIO Robert Carter and Dell Chief Innovation Officer Jim Stikeleather. The part-time program holds the 99th spot on the U.S. News & World Report part-time MBA ranking.
With a curriculum focused on "data analytics" and developing creativity in its business leaders, an accelerated calendar and evening courses are also offered to part-time MBA candidates. Tuition is reported at $467 per credit in-state and $913 out-of-state.

The Chapman Graduate School of Business at Florida International University offers a variety of part-time MBA options, including a Professional MBA Weekend, Professional MBA Downtown, Professional MBA Flex, and an the Professional MBA Online. In all, the school currently holds the 109th spot on the U.S. News & World Report part-time MBA ranking.
Each option is tailored to particular needs of the working professional, ranging in options from accelerated course schedules to flexibility in electives and field specialization.
Chapman's Online program is AACSB-accredited and the school's part-time programs boast a $103,000 average salary. Total in-state tuition is $48,000 while out-of-staters can expect to pay $54,000.
Mar 7, 2019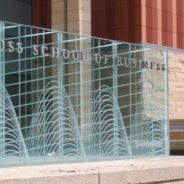 In our latest installment of the MetroMBA "5 Questions" series, we speak with Anne Schoen, the Associate Admissions Director of Part-Time MBA Programs at the University of Michigan Ross School of Business. Schoen talks about the newest Ross MBA program, changing the Online MBA game, and what this means for the future of business schools.
---
1. Why do you believe the Ross School of Business elected to start offering an online MBA now?
"More and more companies are operating on a global scale, and professionals need to be able to effectively interact with and manage teams across those global boundaries. Managing a project with team members in four different locations presents a different challenge than if those team members all work in the same building. We see educational value in preparing our students to work and engage through primarily virtual channels. Professionals who possess this unique skill set can differentiate themselves in the career marketplace.
In addition, technology (connectivity, learning platforms, virtual tools, etc.) today is at a place where we feel comfortable that an online experience can rival what we offer in our on-campus programs.
Finally, we are answering a demand in the market. For years, we have heard prospective students tell us they really wanted a top-tier MBA experience but require more flexibility in course scheduling and graduation pace. There are amazing working professionals out there desiring a premier educational experience whom this program can serve."
2. What do you believe are the integral differences between this online program and others currently available at other schools?
"One of the signature features of a Michigan Ross MBA is an emphasis on action-based learning, and our Part-Time MBA: Online is no exception. Our three required on-campus residential experiences and required Multidisciplinary Action Project (MAP) course set us apart from other online programs. Our students will enjoy the flexibility of an online program, but also will benefit from engaging in-person with faculty and fellow students during these fully immersive experiential learning projects. These experiences will require that students take the theories they learn in class and apply them to real-world business scenarios. We also will offer our online students full access to our Career Development Office resources, including assistance with on-campus and off-campus recruiting, and individualized career development planning."
3. What do you believe other online programs may be missing?
"We have been very intentional in the development of the online MBA program to ensure that students in this program have the same access and a similar experience to those students enrolled in our on-campus MBA programs. We are holding applicants to the same rigorous admissions standards, keeping the class size fairly small, providing them with the resources needed to advance their careers or make a career switch, giving them a connection to campus and the vast Ross network through residencies, and offering lifelong learning opportunities through our AlumniAdvantage program."
4. If someone couldn't decide between Ross' part-time online MBA and the other options at the school, what factors do you think should push them to the online program?
"I think the two major factors students should consider when choosing between program options at Ross are geography and flexibility. Our Part-Time MBA: Evening program, while flexible in nature, is really only an option for people living in the region because class meetings take place primarily on weeknights. Our Part-Time MBA: Weekend program attracts student from across the country looking for a lockstep, cohort-based program. The Part-Time MBA: Online is flexible—students' progress at their own pace—while also being open to people across the U.S. I always tell students to select the MBA program based on what format is going to work best for their own busy working-professional and personal schedules. The great thing is that we have many MBA formats that feature the same rigorous Ross curriculum. Regardless of schedule, one of our program options will likely meet your needs."
5. Is this a sign for more online programs to come for the Ross School of Business?
"That is an excellent question. Here at Ross, we are always looking at new ways to innovate our programs and ensure that our elite learners have an exceptional educational experience. We will continue to evaluate the changing MBA landscape and needs in higher education and our offerings. Today, we are focusing our energy and resources on successfully launching the Part Time MBA: Online program and recruiting our first class of students."
For those interested in learning more about the Ross Part-Time: Online program, head over to the school's official website.
Sep 12, 2017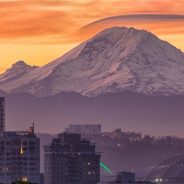 For those who feel stuck in a middle management position, getting an MBA is a great way to get a leg-up on competition and put yourself in the running for higher-level opportunities. Unfortunately, a 9-to-5 job does not leave much time to devote to full-time learning.
However, the majority of MBA programs offer flexible, hybrid, or part-time options to accommodate all sorts of schedules. Below, we offer a rundown on the three best Seattle part-time MBA programs.
The Best Seattle Part-time MBA Programs
Seattle Pacific University School of Business, Government and Economics
At the Seattle Pacific University School of Business, Government and Economics, a full-time career does not have to deter motivated professionals from pursuing higher education. SPU's part-time program consists of evening and weekend classes, and is designed to fit into a busy schedule. The university markets the program specifically to established professionals looking to integrate valuable MBA knowledge and skills into their current position.
The 45-credit program consists of ten advanced courses and five elective courses. Selecting an emphasis can help professionals tailor their education to their specific business needs. Students can choose any of the following emphases: Human Resource Management, Finance, Management, Cybersecurity, Data Analytics, Social and Sustainable Business, or Information Systems Management.
SPU's part-time program might appeal to professionals who prioritize integrity and wish to make a positive contribution to their workplace and community. The university requires at least two ethics courses, and underscores the importance of morality in business.
Foster School of Business—University of Washington
The UW Foster School of Business has several options for aspiring MBAs who cannot commit to a standard full-time program. Foster offers an Evening MBA, a Hybrid MBA, and an Executive MBA to accommodate various lifestyles.
Forster's Evening MBA takes three years to complete. Students in this program have an average of almost seven years of work experience, making this track a great option for more seasoned professionals looking to enhance their contributions at their jobs, or perhaps looking to make a late career change.
The Executive MBA (EMBA) at Foster may also be the right choice for those looking for a program that is compatible with full-time work and life obligations. Though not limited to executives, the EMBA is specifically designed for seasoned professionals seeking knowledge they can apply in their professional lives right away. The 21-month program provides the option to take classes weekly or monthly, to meet the needs of those who might have to commute.
If finding time to commit to on-campus courses seems difficult, Foster's Hybrid MBA might be a good fit. The program involves quarterly in-person sessions, and the rest of the coursework takes place online.
Albers School of Business and Economics—Seattle University
Seattle University's Albers School of Business and Economics offers students in the Professional MBA (PMBA) the chance to pursue their degree part-time. This program is ideal for students who want to tailor customize their education to fit their interests and career goals, as electives comprise two thirds of the 54 required credits. Students on the PMBA track must have a minimum of two years of work experience. Graduates of this program have gone on to high-level positions at companies like Nike and Microsoft.
Aug 30, 2017
Part-time MBAs offer an abundance of perks: more flexibility, online courses, and even weekend and evening classes. They open the door for professionals who want an MBA but might also have children or a full-time job or other responsibilities that take priority.
If looking at the East Coast, two cities may come to mind: New York City and Boston. Both are drastically different metros just by the size alone. New York City is home to more than eight million people. Boston is nearly 675,000. That's a big difference.
But both places have plenty to offer. It just comes down to what a person is looking for.
Here is the quick version for both cities:
New York City: The city's part-time programs cater to candidates interested in pragmatic skills like math or finance. They're also very flexible. Being that it's New York City, students tend to be more diverse, coming from different countries and backgrounds.
Boston: Schools definitely offer advantages for candidates who already hold a professional certification like a CPA or CFA. Classes are dramatically smaller than those in New York. Surprisingly, some tuition is more costly than in New York City, but living in Boston is more affordable. Programs also seem to focus on international skills.
New York City
New York City is one of the greatest cities in the world. This is true when it comes to culture, business, networking, and all of the above. People from all around the world frequent this city. The city has its quirks, of course. The public transit system is in a state of emergency. During the summer, it's not uncommon to find putrid smells sneaking into your nostrils. And there are, of course, the pests and rodents.
But all of this is worth it to the many transplants who move to New York City. After all, the city does hold the title of the world's second largest metropolitan economy, following Tokyo—a city with a significantly larger population. More than three million of the city's residents are foreign-born, which is a perk for someone who wants to break into the international sector. New York City really is a magnificent place if you're looking for vibrancy and a taste of the world beyond the U.S. may look like. It's a global city.
These schools offer part-time MBAs around New York City:
Lubin School of Business – Pace University
Rutgers Business School, Newark and New Brunswick (New Jersey)
Stern School of Business – New York University
Tobin College of Business – St. John's University
Zicklin School of Business – Baruch College
Every school offers its unique set of courses and perks. St. John's University's Tobin College of Business has classes during the evenings and weekends. Its curriculum is straightforward: Take 54 credits with a maximum of 36 going toward your concentration.
For NYU Stern, there's a bit more flexibility. Students can take up to six years completing their MBA if they need. If just the weekends are ideal, candidates are limited to two concentrations: finance and management. The campus is diverse with 34 percent of students female and 24 percent people of color.
The Lubin School of Business offers classes at all times of the day and week. The school offers concentrations in international business and international finance, a benefit to any student wanting to take their work global. It requires that three credits outside a student's concentration be in international business, so the program definitely leans toward teaching competitive skills for an international market.
The Rutgers Business School is a little far out with its campuses in New Jersey. However, that's a short ride from New York City (and the cost of living is cheaper in New Jersey, too). The school's part-time program doesn't stray too far from its full-time one. It includes an interactive course requirement and makes sure that its students walk away with a working knowledge of statistics and calculus. Math will come in handy when handling business.
The Zicklin School of Business at Baruch College allows students interested to pursue their JD/MBA in partnership with Brooklyn Law School or New York Law School. Accountancy majors can also obtain a CPA with their MBA.
Boston
Boston is like a little piece of Europe in New England. Perhaps that's why Boston sits at the heart of the region. Its cobblestone sidewalks and streets are an ever-present reminder of the region's history. While it is certainly not as bustling as New York City, it doesn't mean it's quiet. Boston is always booming with tourists on the hunt for the perfect lobster roll or college students traversing their way to class. It's also culturally diverse with most of its population non-white.
The city doesn't see the musty summers that New York does, but it does see some severe winters. If snow's your thing, that's a perk. If it's not, well, tough luck. The city does, however, rank among the highest concentrations of employment, so a graduate is sure to find a job in the area. Unlike New York, Boston has already invested in its public transit infrastructure to ensure that residents can get around easily.
Then again, that means parking and driving in the city sucks. You can't have it all.
These schools offer part-time MBAs around Boston:
Carroll School of Management – Boston College
D'Amore-McKim School of Business – Northeastern University
Sawyer Business School – Suffolk University
At Northeastern University, flexibility is a strong suit. The program starts in September and January of each year, but students can take as long as they need to complete the program. The D'Amore-McKim School of Business gives students the option to take part in an international field study, which last one to two weeks.
The Carroll School of Management at Boston College gives online and hybrid courses. The school is big on experiential learning, so it does a great job of exposing students to real-world professionals. If a student already holds a CFA or CPA, they are eligible for advanced standing. Like many other Boston schools, the Carroll School is big on expanding students' experiences beyond Boston. They take TechTreks to nearby New York City or even Seattle. But that doesn't exempt students from the mandatory 20 hours of community service.
The Sawyer Business School offers a part-time MBA that can be completed in 10 months. That's shorter than some full-time MBA programs. There's a summer option, too, for anyone who's in a rush to graduate. From the beginning, candidates must plan for their career with their first semester including a one-credit business simulation course. The program also has a three-credit global requirement. Students have gone on to China and Brazil in the past for a week-long global travel seminar.
Aug 14, 2017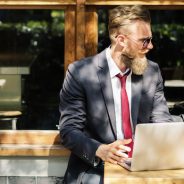 Beyond the traditional full-time and part-time MBA program options available at the University of Washington's Foster School of Business, there is also the Hybrid MBA program. This unique work-compatible MBA option allows students to complete 95 percent of their program work online with only 5 percent of sessions requiring a visit to the campus. It's a two-year program that's ideal for working parents, business travelers, and young professionals.
In a recent Foster blog post, the school broke down how elective courses work as part of the Hybrid MBA. Just like for full-time and part-time students, hybrid students can enhance their academic studies by enrolling in five, unique two-credit elective courses during their second year.
Here's how it will work. The Hybrid MBA is broken down into four quarters:
Q1: Autumn, year one
Q2: Spring, year one
Q3: Autumn, year two
Q4: Spring, year two
During quarter one of the Hybrid MBA, all students are required to participate in a preference survey. This survey reveals the areas of knowledge that are most interesting to the class. From there, the program team and faculty work together to determine which course topics and, thus, electives would best fit the Hybrid MBA class. Then, early in their second quarter, students receive a list of all possible electives—broken down by quarter—so that they can begin to plan their coursework for year two.
As for when students start to take their electives and how many electives they can choose between:
Three courses offered: Students choose one elective during autumn, year two.
Four courses offered: Students choose two electives during winter, year two.
Four courses offered: Students choose two electives during spring, year two.
All elective courses are determined based on the interest survey completed by the Hybrid MBA students. Most often, the areas of highest interest include Finance, Entrepreneurship, Marketing, Leadership, and Data Analytics. It's important to note that elective courses are, most likely, only offered once during the second year, so if a student sees an elective they want, they should take it when they have the opportunity.
To learn more about how the Hybrid MBA program works, take a look at this infographic designed by the Foster School.
Jul 31, 2017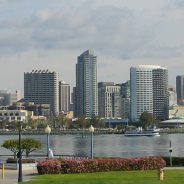 If you're a busy working professional, taking two years off of work to earn your MBA might not be a viable option. However, that's where a part-time MBA program can help.
Jul 28, 2017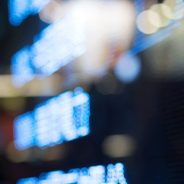 Good morning and happy Friday!
Here are a few stories you may have missed from the week that was …
Jun 22, 2017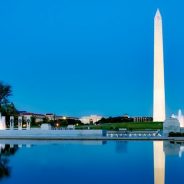 Putting your career and income on hold while you earn an advanced degree can be a difficult thing to do—and may often be a reason why someone might choose not to go back to school for their MBA. Thankfully, most schools acknowledge that a full-time degree is not just hard for students, but often a huge roadblock in the path to extending one's education and career opportunities down the line. A quick look into any business school's graduate offerings, and you're likely to find a variety of different programs and ways to earn your degree, from part-time to online to weekends only.