Post tagged "rotman-school-of-management"
Jan 3, 2018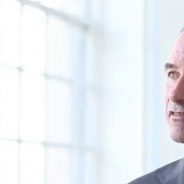 Roger Martin, a professor and former dean at the Rotman School of Management at the University of Toronto, has been named the best management thinker in the world, according to Thinkers50.
Dec 28, 2017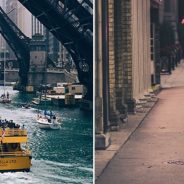 In many ways, Chicago and Toronto are very similar world class cities: Both are situated on a Great Lake, host an "Original Six" hockey team, and both metros suffer from "second city" inferiority complexes. Both metros also have plenty of competitive business school options for professionals who want to earn an MBA. Continue reading…
Nov 29, 2017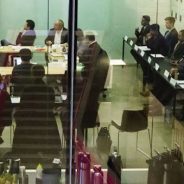 The Creative Destruction Lab (CDL) at the University of Toronto Rotman School of Business is a seed-stage program created exclusively for scalable science-based companies. Launched in 2012, this program employs objectives-based mentoring to help maximize equity value creation for its ventures. The lab is best suited for early-stage companies, particularly those with links to university research labs.
The Creative Destruction Lab Program
The CDL is a nine-month program that employs a coaching process to help business founders commercialize their advances in science and technology. There are four main elements of the program:
Mentorship: The founders work alongside select entrepreneurs and angel investors in intensive full-day sessions to assess their business progress and to set short-term objectives.
Investment Opportunities: Founders have the chance to raise capital in meetings with entrepreneurs, angel investors, and partners from leading venture capital firms.
Technical Feedback: The founders receive advice on their technical road maps and objectives from world-renowned experts at leading academic institutions.
Business Development Support: Finally, the founders are able to work with MBA students to develop their financial models, evaluate potential markets, and fine-tune their strategies for scaling.
"The breadth and depth of insight that we were given access to was phenomenal," said participant Karl Martin, founder of Nymi, a wearable technology firm in the healthcare space.
CDL Locations
Unlike many seed-stage programs, CDL has centers in five locations across Canada. Each location focuses on a specific stream of ventures and offers specific resources.
Partnership with NYU Stern to Expand CDL to New York
And, beginning on September 1, 2018, the Creative Destructive Lab will partner with the NYU Stern School of Business to establish its first lab outside of Canada. The newest location will bring Stern faculty and MBA students alongside angel investors, serial entrepreneurs, and founders of pre-seed stage startups in science and technology. CDL New York will begin accepting applications in January 2018 and expects to admit around 25 ventures the first year.
"Our model for developing massively scalable science-based ventures has proved successful in Canada. And we anticipate it will be similarly successful for our partners at NYU," said Ajay Agrawal, a Rotman entrepreneurship professor and the founder and academic director of the lab, in a recent news release about the expansion.
New Program Executive Director
In other news, Rotman chose Sonia Sennik to be the inaugural executive director of the Creative Destruction Lab and its national network of programs. Sennik will be responsible for the lab's oversight and coordination as well as its strategic operational and programmatic leadership.
As a recent graduate of Rotman's Executive MBA program, Sennik is uniquely positioned for her new role. She was the inaugural recipient of the Rotman Social Impact Award and excelled in leadership during her time in the program. She's also held senior project and engineering management roles at HATCH, a global engineering consultancy.
Of Sennik's appointment, Agrawal said in a news release: "The Creative Destruction Lab is expanding rapidly, both geographically and programmatically. Sonia will provide leadership, vision, and energy to help ensure the success of the Lab and its ventures in the coming years."
Graduates of CDL
Over the years, the Creative Destructive Lab has had many graduates, including:
To learn more about the Creative Destructive Lab, including information about applying, visit the main CDL website.
Nov 21, 2017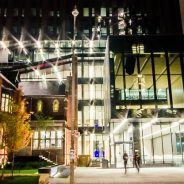 From Chicago to Amsterdam, MBA students from the Rotman School of Management at the University of Toronto have been taking top prizes at recent international business competitions.
Nov 2, 2017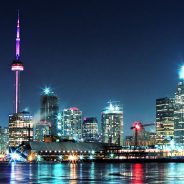 One-Year or Accelerated MBA programs give students the opportunity to gain the strong business foundation of an MBA education in half the time as a traditional MBA. Students in accelerated MBA programs can also reduce the overall cost of their degree while also minimizing the amount of time spent without earning a full-time income.
Last summer, we took a look at some of the city's best accelerated program offerings. However, we have updated our overview, including more of our favorite Toronto school's with uniquely exciting accelerated programs.
The Toronto Accelerated MBA Programs You Need To Know
Schulich School of Business – York University
The Accelerated MBA at York University's Schulich School of Business gives students the chance to dive straight into the second year of their degree program. With the option to pursue the degree either full or part-time, students can complete the Schulich MBA in as little as eight months. The program is reserved for students who have completed either a BBA or BCom degree in Canada within the past ten years that is similar in structure to the BBA at Schulich, but students without this requirement may still be eligible for some form of accelerated degree.
DeGroote School of Business – McMaster University
The Accelerated MBA at the McMaster University DeGroote School of Business can be completed in as little as eight months if pursued on a full-time basis. Students in the accelerated program are exempt from first year MBA courses and will only pay half the tuition of the two-year program. The accelerated program is designed for students who earned an undergraduate business degree in the last ten years, maintained at least a B average in the final two years of their undergraduate degree, and have at least one year of professional work experience.
---
---
Ivey Business School – Western University Canada
The One-Year accelerated MBA program at the Ivey Business School at Western University Canada is designed for ambitious students who want to further develop their leadership ability and accelerate their career. The Ivey MBA gives students real-world experiences through global learning opportunities and projects that provide hands-on business practice. The Ivey curriculum is centered around a unique case study method, which uses over 300 cases each year to allow students to practice real business challenges.
Rotman School of Management – University of Toronto
For advanced business school students with more professional experience, the Rotman School of Management at the University of Toronto offers a uniquely inviting One-Year Executive MBA; perfect for upper level managers looking to further develop their skills in management, decision-making and leadership. Within 13 months, the EMBA will provide students with hands-on leadership experience designed to change the way MBAs approach business and make decisions. The degree is also designed work around a student's career, providing the opportunity for students to constantly be applying their education outside of the classroom.
Ted Rogers School of Management – Ryerson University
At Ryerson University's Ted Rogers School of Management, students can select from a number of different formats in which to pursue their MBA. Students with a BBA, BCom or equivalent degree and at least two years of North American work experience have the option to earn their MBA in just 12 months. The Ted Rogers MBA program is centered around experiential learning, with events like Integrative Week/Weekend, allowing student work to be critiqued by industry professionals. Students will also be required to complete their final semester centered around real-world application of theory and analysis learned in the classroom through a capstone project and internship.
Oct 9, 2017
At the Rotman School of Management at the University of Toronto, graduation can mean a new position with the school itself, which is exactly what happened to Sonia Sennik.
Sennik recently graduated from the school's Executive MBA program, according to a press release. Now, she's joining the business school as the first-ever national Executive Director of the Creative Destruction Lab. She will be working alongside lab founder and Academic Director Ajay Agrawal, the school's Peter Munk Professor of Entrepreneurship. The lab has been helping science-based business ventures succeed since 2012. It mentors them what they need to know to get past the "seed stage."
Rotman describes the lab:
"It employs a unique, objectives-focused coaching process to help founders commercialize advances in science and technology. The Lab also provides experiential learning to MBA students through year-long courses where students work alongside the Lab's Fellows and venture founders, giving them a unique chance to learn how to evaluate, finance, and manage technology businesses."
"The Creative Destruction Lab is expanding rapidly, both geographically and programmatically. Sonia will provide leadership, vision, and energy to help ensure the success of the Lab and its ventures in the coming years," Agrawal said in the press release.
Sennik's held important titles before, too. There's HATCH, a consulting agency for engineering and construction projects, where she "held senior project and engineering management roles." She was also the first to receive the Rotman Social Impact Award.
She'll now help take the lab further, and it's accomplished lots already. Its graduates prove it. Some of these companies include Atomwise in San Francisco and Kyndi in Palo Alto. This year, the lab expanded to include a program all about quantum machine learning startups.
We'll see what's next with Sennik in charge.
Sep 28, 2017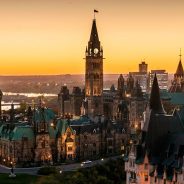 The recent release of the GMAC 2017 Prospective Students Survey Report revealed some mixed revelations. While the status of smaller U.S. school MBA programs may be up in the air, international programs, particularly in Canada, are looking rosier than ever.
Overall, schools in Canada and Europe saw a 50 percent-plus increase in application volume from international candidates, of which GMAC speculates may be a result of political turmoil, particularly in the United States. This is a direct contrast from four years prior, in which less-than half of the Canada, UK, and other European business schools were seeing international applicant growth.
In the GMAC survey, an anonymous Canadian full-time MBA also noted, "The US presidential election has had a impact on our application numbers. Many international students choose Canada as their first choice."
Niki da Silva, the Managing Director of the full-time MBA program at the Rotman School of Management at the University of Toronto, recently spoke with the Globe & Mail after the release of the report, saying, "This is our opportunity. We have to be anti-Canadian in this moment and really talk about what we are doing. We don't tend to do that but we need to."
By The Numbers
Results from the survey found subtle yet distinct differences between the international applicant pools in the major MBA location destinations.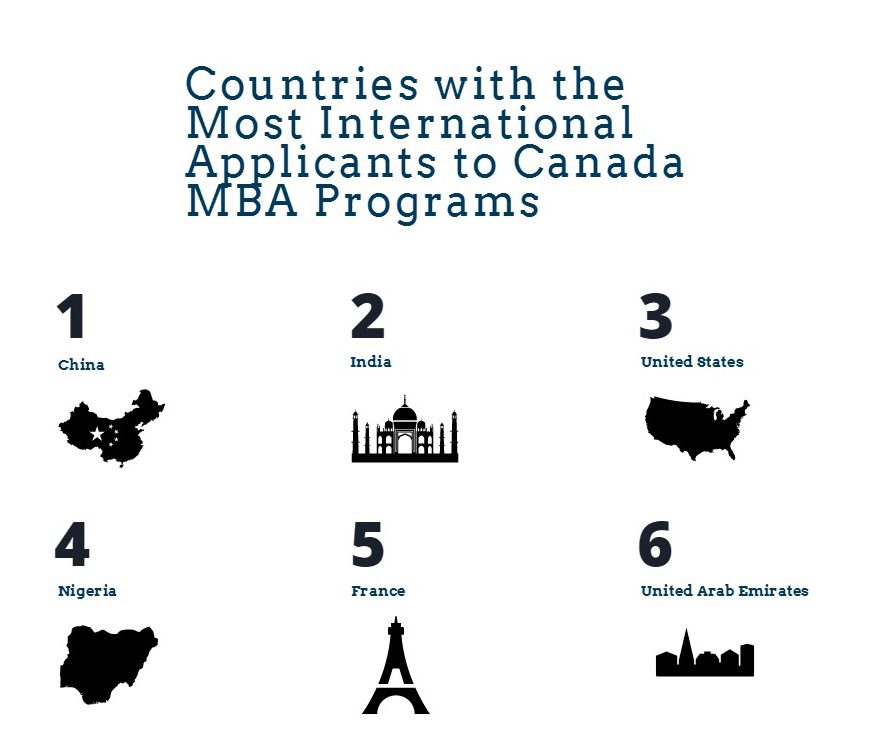 In the United States, Europe, and Canada, according to GMAC, the two most prolific countries with international applicants were unilaterally India and China, which came in either first or second place for each region. However, for Canada, the remaining top 10 international countries with high applicant pools differed slightly from the U.S. and Europe, especially regarding Middle Eastern and North African countries. The United Arab Emirates (6th most), Tunisia (9th), and Iran (10th) were no where to be found in either the U.S. or European top ten.
Breaking the applicant pools down further, GMAC found an unsurprising correlation between the distribution of citizenship by application for Canada and the U.S. and the new data trends. After Europe, which had the most diverse applicant pool (a tricky stat since Europe is qualifying every country on the continent, while the U.S. and Canada are counted as singular entities), Canada had the world's second biggest international pool of applicants, with less than 50 percent of Canadian business school students having official Canadian citizenship.
Domestic applications, in contrast, are actually down. But the international pool in Canada is swelling, creating substantial overall growth.
"International applicants comprised the vast majority of applications to business programs in Canada—64 percent of MBA applications and 88 percent of business master's applications." – GMAC
Gregg Schoenfeld, GMAC's Director of Research, also noted upward trend for Canadian schools, saying, "This is the first time in the past five years that the majority, in fact three-quarters [of Canadian schools in the survey], are saying they are growing international volumes."
"From a speculative point of view, it seems that the U.S. political climate has essentially driven candidates to Canada," he continued.
---
---
The move to enroll more international applicants in Canadian schools started to emerge several years ago. Following lower periods of domestic enrollment, Canada's MBA programs made a concerted effort to bring in more talent from abroad, creating a multi-year spring in growth that has not only benefited school enrollment, but fostered a positive international environment.
According to Global Affairs Canada, the result has been a positive economic boon as well. Upwards of 90,000 new jobs were created for Canadians just two years prior, while adding $10 billion to the country's economy.
Tim Daus, Executive Director of the Canadian Federation of Business School Deans, previously noted that the trend was partly made possible because of the country's flexible immigration policies, saying, "Canada's visa requirements are much more flexible than other countries', which gives us an edge. That makes a big difference for students who want to stay and work afterwards."
Canadian Accolades
The substantial growth Canadian business schools have seen may not solely be the result of political overtones, rather, that many of the country's best institutions only continue to improve.
The Schulich School of Business at York University in Toronto earned some hefty recognition from Forbes' recently released "Best Business Schools" global rankings, earning the 8th spot among the best international two-year program in the world. Schulich grads, Forbes claims, can expect a five-year net gain of over $48,000.
Last year's Bloomberg BusinessWeek ranking of the best non-U.S. business schools also recognized both the Ivey Business School at Western Canada University and the Rotman School of Management among the top 25 programs in the world. Both the aforementioned Ivey and Rotman programs were recognized among the world's 100 best by the Financial Times this year as well.
For more information on the best MBA programs offered in the Toronto metro, read our guide on the city, it's best programs, and more today.
Sep 27, 2017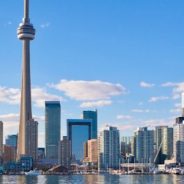 Earning an MBA in Toronto can be a practical decision for a myriad of reasons. Forbes named Canada the best country for business in the G20, with Toronto as its formal financial and business capital. It stands to reason Toronto may be one of the strongest areas for business not just in North American, but around the world as well. Its advantageous position close to the U.S. border makes the city a hotbed of international commerce, and as the fourth largest city on the continent, Toronto provides a wealth of opportunities for motivated professionals.
As though these reasons weren't incentive enough to pursue higher education in Toronto, the city has the second highest quality of life in North America, according to the Mercer Quality of Living Survey. The city's vital university system is full of talented and aspiring industry leaders ready to launch their own careers, readily taking advantage of everything the city has to offer.
For those of you planning to pursue your MBA in this cultural and fiscal epicenter, we've laid out which school grads have the highest starting salaries in the city.
The Highest Paid Toronto MBA Salaries
Ivey Business School—Western Canada University
Graduates from Ivey Business School will not be disappointed with the opportunities made possible by their degree. In 2016, 90 percent of graduating MBA students looking for jobs had received an offer by September and, by December, an impressive 96 percent of students were fielding offers. The average starting salary for grads in 2016 was $104,007 ($84,098 USD). The base salaries ranged from $40,000 to $192,000 ($32,344 to $155,255 USD), with the higher end of this range going to students who pursued consulting jobs. Since this program is just one year long, the high average starting salaries for students indicate a considerable return on investment, in terms of both money and time. Bloomberg BusinessWeek also ranked Ivey's MBA as the best MBA program in Canada for the past three years.
---
---
Rotman School of Management—University of Toronto
Those looking for an MBA education that will provide ample chance to earn a generous starting salary may be impressed with the possibilities open to Rotman School of Management grads. The average base salary for graduates in 2016 was $92,524 ($74,819 USD). The 2016 class had an employment rate of 80 percent within three months of graduation and an 85 percent employment rate after six months. The range of starting salaries for the class of 2016 went as high as $214,737 ($173,486 USD) in the legal services industry. Moreover, the Financial Times has named Rotman the best business school in Canada every year for over a decade.
Schulich School of Business—York University
An average starting salary of $91,860 ($74,282 USD) for the class of 2016 makes a Schulich School of Business an ideal place for motivated students to jump-start their careers. With 89 percent of MBAs from the class of 2016 hired within three months of graduation, Schulich grads clearly have a competitive edge in the business community. Schulich's program is also renowned for its flexibility. Students can switch seamlessly between part-time and full-time enrollment, and can choose to accelerate their program for the opportunity to earn their degree in just eight months.
Sep 14, 2017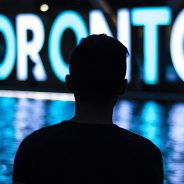 It's fair to say that the finance and consulting industries are the most popular for business school grads. But what about non-profits and social enterprises—where do they rank? While some assume that an MBA and working for a nonprofit do not go hand-in-hand, that's not the case. Continue reading…
Sep 5, 2017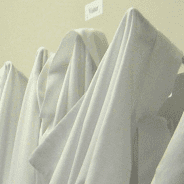 The Rotman School of Management at the University of Toronto will begin offering a new Global Executive MBA program in healthcare and the life sciences.
The Toronto-based university created the 18-month program to keep up with the industry's fast-changing ways, according to a recent press release. Rotman wants to create leaders in the sector by teaching them the management skills and technical skills necessary to succeed in the healthcare and life sciences field.
While this MBA is the school's latest health-based degree, it's certainly not the school's first. MBA candidates already have the option to major in Health Sector Management. This program is more geared toward healthcare delivery systems and the pharmaceutical and biotech industries.
The new MBA, however, will begin this semester, breaking up into five portions. Three will take place in Toronto, but the other two will fall elsewhere—in San Francisco and Singapore. Students will get a front-row seat to how the healthcare industry operates on a global scale. Individuals from life science firms, service delivery organizations, and global agencies are encouraged to apply for the program. It's best suited for those who want to build their career.
"The program will focus on the most effective ways of organizing industries, whether in the public sector or the private sector to deliver the best healthcare and to make it more affordable," says Brian R. Golden, Vice Dean of MBA Programs, in the press release.
The program will work with the school's Centre for Health Sector Strategy, which Golden leads, to build upon its offerings on the topic. The Centre, according to Rotman, is "Canada's leading academic provider of healthcare executive programs." An additional plus? The city's medical discovery district is not far at all. Students will have quick and easy access to innovations as they see fit.
"The health and life sciences sector is the most important industry in the world," said William Mitchell, a Co-Academic Director of the Program, added. "Globally it has a huge impact on economic development and a huge impact on human life. Our new program will teach general management and leadership skills, with direct application to people working in life sciences and healthcare."