Post tagged "rotman-school-of-management"
Dec 6, 2018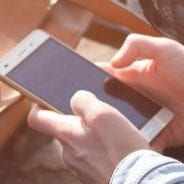 Canadian business schools have made valuable contributions this week. From providing life-saving researching, to creating ethical programs that will produce ethical leaders, Canada's top schools are certainly doing their part to better their communities. We've laid out some of the high points below.
---
Researchers from Western University Canada's Ivey Business School and Schulich School of Medicine and Dentistry recently joined forces to determine whether supplying high schools with an antidote to opioid overdose would be a cost-effective way to combat Canada's rising problems. Naloxone prevents the physical effects of consuming toxic amounts of opioids, and having the drug in supply in schools could save lives. However, this solution to rising opioid overdoses would cost money.
The researchers evaluate the cost-effectiveness of implementing a naloxone program in schools, wherein the drug is supplied and the staff is trained in its use. Study authors Greg Zaric and Lauren Cipriano put together a spreadsheet that would allow schools to determine the cost and benefit of starting a program in their specific area.
"We think every school board should be evaluating a program like this using a tool of procedure like this to see if they really are getting the best use of their available funds…there are lots of things that we can do in schools to improve the health and safety of students," Zaric says, "We want to make sure the portfolio of medical and health interventions that we provide to students is getting us the best possible health impact for the amount of money we're investing."
You can read more about the cost of Naloxone programs here.
Richard Nesbitt and Brian O'Donnell, of the Global Risk Institute in Financial Services, wrote an article for The Globe and Mail that advocates giving consumers more control over how data is used. In addition to his role as CEO of the Global Risk Institute in Financial Services, Nesbitt is an adjunct professor at the University of Toronto's Rotman School of Management.
Their article specifically addresses the need for "personal data advocacy." The co-authors believe an institution should work with people, "to gather, protect, and monetize their personal data." According to the article, social media sites have made trillions of dollars off of user data, leaving users with none of the benefits and all of the security and privacy risks.
Brian O'Donnell and Richard Nesbitt write:
"With ownership of their data, individuals could then decide how they want their data used. For example, do they want to lock it down, sell it or donate it to a charity or research organization?"
Read more about personal data advocacy here.
York University's Schulich School of Business's sustainable MBA was ranked the third best program by Study International News. A sustainable MBA is one that puts environmental and social considerations before the bottom line. Critics claim that traditional MBA's breed leaders who put their own profit before the welfare of their community. This view is so pervasive, that the 'evil corporation' has become a pop-culture trope.
School's like Schulich, however, are cultivating programs that could change this perspective. Warwick University and the University of Exeter Business School nabbed the first and second rankings. It is clear that Canada is a leader in sustainable MBA's, with 11 Canadian schools topping the list of the Better World MBA Rankings.
Julia Christensen Hughes, University of Guelph says:
"MBA programs—the most dominant graduate degree in the world—must endeavor to develop the leaders so desperately needed. And this is where Canada can truly lead."
You can read more about the Schulich sustainable MBAs here.
Nov 15, 2018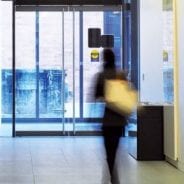 Toronto's best business schools have seen some exciting developments this week. We've laid out some highlights below.
---
The University of Toronto's Rotman School of Management is banding together with the SDA Bocconi School of Management to offer a Global Executive MBA (GEMBA). Students in the program have the opportunity to study at seven international business hubs, including Toronto and Milano. This program allows students to graduate with both and MBA from Rotman and a GEMBA from SDA Bocconi. Both institutions are enthusiastic about the opportunities this joint venture will present.
Ferdinando Pennarola, Director of the SDA Bocconi Global EMBA program, says:
"The program will expand each participant's global understanding and business skills, as it is delivered through a dynamic blend of classroom discussions, convenient self-paced learning, and valuable interactions with leading businesses around the globe."
Find out more about the brand new Rotman and Bocconi Global EMBA here.
As the cannabis industry in Canada expands, so too does the need for acknowledgement of the industry in business education. In response to this need, Ryerson University's Ted Rogers School of Management has banded with the Chang School of Continuing Education to launch a course called The Business of Cannabis.
The creation of the course was spearheaded by Brad Poulos, Academic Coordinator of Entrepreneurship and Strategy at Ryerson. The course deals with the marketing, logistics, sale, and finance aspects of the cannabis business. The non-credit, 39-hour course (coded 420) is designed to help entrepreneurial students get a leg up in a relatively new industry.
Poulos, profiled in the Globe and Mail, says:
"There is a massive influx of people into [cannabis industry] jobs. With any other consumer good, there is already a huge pool of people to pull from, but that's not the case here. What we're trying to do is fast-track."
You can read more about the cannabis course here.
Marketing and analytics firm Arcane received the Search Innovation Award at the 2018 Google Premier Partner Awards, for its work with Western University Canada's Ivey Business School. The award ceremony occurred at The Press Lounge in New York City.
"Over the past year and a half, the organizations have worked together to refine their digital marketing footprint and drive significant growth for their programs," according to MARTECHSERIES. The award was based on innovative work with Google's search advertisements. Arcane is the first Canadian agency to receive the prestigious award.
Ron Gallagher, Director of Marketing at Ivey Business School, says:
"I have been impressed by the innovation and impact of our partnership with Arcane. The Google Search Innovation Award is testament to Ivey's progressive, results-oriented, and highly accountable approach. We are proud to see Arcane recognized for their digital marketing work with Ivey."
You can find out more about the award and event here.
Oct 31, 2018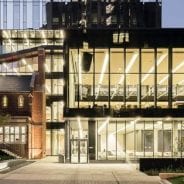 Toronto's finest business schools have seen some exciting developments this week, including new research from Rotman on the U.S. political divide. Check out some of this week's highlights below.
---
Richard Florida, Professor at University of Toronto's Rotman School of Management and co-founder and editor of CityLab, recently wrote a piece for the publication that detailed how lifestyle and transit decisions impact America's political divisions. The article references research performed by Florida and urban studies alum and instructor Patrick Adler. Adler's research found that congressional districts with higher levels of homeownership were more likely to support Trump, as opposed to renters.
The political divide research also found that districts where the majority of people drive to work alone were more likely to vote for Trump, and areas where commutes were mostly via mass transit were likely to oppose his agenda. Perhaps surprisingly, commute and homeownership correlated as heavily with political stance as race and more so than education.
You can read more about Florida and Adler's political divide research here.
John F. Wood, Western University Canada Ivey Business School 1964 graduate, has donated $7 million to his alma amter. The gift will go toward establishing the John F. Wood Centre for Innovation in Business Learning.
On the announcement, Mark Vandenbosch, Dean of the Ivey Business School, says:
"John's extraordinarily generous gift will benefit students at Ivey and throughout management education for generations to come."
For over 30 years, Wood served as president and CEO of W.C. Wood Company Limited, one of the largest manufacturers of freezers, dehumidifiers, and refrigerators in North America. Now, he has utilized the payoff from his years of work to give back to future generations of business students.
According to the London Free Press, Wood's donation "will also be used to develop new courses and teaching programs, expand Ivey's educational outreach to secondary school students, provide permanent administrative support for the centre, and establish a global symposium on innovation in business learning."
You can read more about the donation here.
This was the first year of the McMaster University Engineering School and the DeGroote School of Business joined to offer an innovation minor. McMaster faculty teamed up with The Forge, a Hamilton startup incubator, to develop the curriculum for the minor.
"The innovation minor is a nexus where academics meet startup culture," says Monika Yazdanian, Director of The Forge. The minor has far exceeded enrollment expectations, due in part to the breadth of networking opportunities and hands-on learning embedded in the curriculum. Courses rely heavily on guest lecturers and, in their third and fourth years, students even get the opportunity to develop their own startup.
Learn more about McMaster's innovation minor here.
Oct 24, 2018
Toronto's finest business schools have been doing their part to improve the landscapes of work environments and executive education. We've laid out this week's highlights below.
---
Western University Canada's Ivey Business School recently launched The Ivey Academy, a full-service learning and development center for executive education. This is good news for companies like Bruce Power LP, as they have been partnering with Ivey for years on leadership development education. Now, Ivey can also offer them services like corporate retreats and talent assessments.
"It would be nice to be able to [undertake executive education] with someone who knows us really well and knows a lot of our leaders really well and knows what our issues are," says Cathy Sprague, Bruce Power LP Executive VP of Human Resources.
"We're not the experts at everything," Mark Vandenbosch, Dean of Ivey Business School, says in a recent interview in The Globe and Mail. "So … let's figure out who are the people that we believe are up to the standards that we preach…so that when you put the parts together it's more of a journey than a set of interactions."
You can learn more about The Ivey Academy here.
Sarah Kaplan, Director of the Institute for Gender and the Economy and Strategic Management Professor at University of Toronto's Rotman School of Management, interviewed two executives about the role of male executives in increasing workplace diversity (specifically, gender).
Kaplan spoke to Richard Nesbitt, President and CEO of Global Risk in Financial Services and adjunct professor at Rotman, and Kevin Lobo, Chairman and CEO of Stryker Corporation, and Director on the board of Parker Hannifin. The executives agreed that creating resources for women and determining their needs in the workplace is essential to creating an inviting environment.
"It's important to have an official women's network with an executive sponsor," Lobo says. "I would advise people to put a thoughtful structure behind the initiative, give it a budget and empower people to run it effectively."
Lobo emphasized that this course of action was a game-changer for Stryker. Stryker now has a mentorship system, so that women in the company have someone to talk to about their career path.
"In academia," Kaplan writes, "there's a concept called 'belonging uncertainty': If you're in an environment where you're not sure that you belong—for example, if you're a woman working in capital markets—you're constantly looking for signals that you do belong."
You can read more from Kaplan's interviews on workplace gender equality here.
The Globe and Mail recently dug into the housing market, citing the story of a 20-year-old man who saved enough money to buy himself a house; a modern rarity. The man is an exception in the Canadian market, where the average price of a home is $475,000 CAD, and obtaining a mortgage is increasingly difficult. Moshe Milevsky, Finance Professor at York University's Schulich School of Business, weighed in on Gen Y's housing issues.
"People have to twist themselves into a pretzel to get themselves into houses," Milevsky says. The article recommends utilizing options like the Home Buyers' Plan, which lets buyers withdraw a certain amount from their registered retirement savings plan (RRSP) with 15 years to repay it.
Check out the rest of the article here.
Oct 18, 2018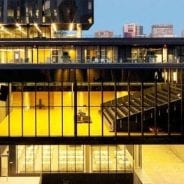 This week, representatives from Canada's best business schools have utilized their skills and knowledge to make valuable contributions to the greater community. We've laid out the highlights below.
---
A recent New Yorker article about the 2018 Nobel Prize in economics winners cites the blog of University of Toronto's Rotman School of Management Professor Joshua Gans. Though the Nobel winners, Bill Nordhaus and Paul Romer, have not collaborated with one another, both have independently highlighted possible flaws and oversights of market economies. The article utilized Gans's insight that the work of both winners provided a framework for economists to analyze and account for market failures.
According to thearticle, "In an idealized competitive market, prices equate the costs of producing goods with the benefits derived by consumers, and this equalizing mechanism insures that markets allocate resources and goods more efficiently than government diktat or other methods."
Nordhaus's research on fossil fuels and Romer's research on goods that demonstrate advances in human knowledge suggest gaps in this narrative. Nordhaus's work addressed that the cost of fossil fuels does not account for the damage incurred by their use, and consequent cost for future generations. This negative cost, importantly, is not accounted for in market transactions. Romer's work explored positive spillover that is not accounted for in market transactions, such as advances in technology.
On news of Romer and Nordhaus' awards, the Nobel Committee says:
"Both Romer and Nordhaus emphasize that the market economy, while a powerful engine of human development, has important imperfections and their contributions have thus offered insights into how government policy could potentially enhance our long-run welfare."
You can read more about the Nobel Prize winners here.
Ryerson University has announced that Janice Fukakusa will take over as its Chancellor. Fukakusa, who received her MBA from York University's Schulich School of Business, held senior roles at Royal Bank of Canada, including Chief Administrative Officer and Chief Financial Officer. She is currently on the board of not-for-profits like General Growth Properties, The Princess Margaret Cancer Foundation, and Cineplex. Until recently, Fukakusa was Chair of the Board of Governors for Ryerson. Fukakusa will be Ryerson's first female Chancellor.
In her 31-year career, Fukakusa has received a variety of accolades celebrating her achievements. American Banker named her one of "The 25 Most Powerful Women In Banking" in 2016. She was also inducted into Canada's Most Powerful Women Hall of Fame.
On news of her new role, Fukakusa says;
"I am honoured to be Ryerson's new Chancellor, and look forward to driving the positive educational and societal changes for which the university has become known. We are leading the charge on so many important issues, and I am eager to work with students, faculty and staff in this new capacity to further advance the impressive progress that has been made to date."
You can find out more about Fukakusa and her new role here.
The Globe and Mail profiled Carol Leaman, Chief Executive Officer of Axonify Inc. to highlight struggles facing tech employers. Leaman, whose company provides training modules for employees of corporations like Walmart and Bloomingdales, expressed that it has been increasingly difficult to woo qualified tech candidates. Amazon, Uber, and other global companies have been infiltrating the Ontario market, employing massive numbers of developers and IT personnel. Moreover, companies like Terminal have been helping U.S. firms hire Canadian developers.
According to Wilfrid Laurier University Professor of Organizational Human Behavior, Chet Robie, Leaman needs to offer stellar benefits and compensation in order to thrive.
"I would start working on making their compensation more competitive—and by doing that you don't always have to increase base salary," Robie says, alluding to benefits like work flexibility and upward mobility.
"What really resonates with this group of people doesn't have to break the bank."
Read more about competition in Canada's tech market here.
Oct 10, 2018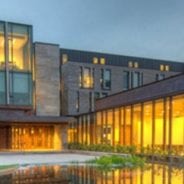 Toronto's business schools have seen exciting developments this week. We've laid out the highlights below.
---
Western University Canada's Ivey School of Business recently launched The Ivey Academy, which, according to News@Ivey, "blends top-ranked university-based executive education with strategic design, talent assessment and leadership coaching to create the first of its kind executive education experience in Canada." Some features of the academy include: Instructional design and advisory services, talent assessments, and leadership coaches.
Mark Healey, Executive Director of the Ivey Academy, says:
"There's been a gap in Canada's learning and development market, with companies typically engaging multiple vendors to deliver competency assessments, learning modules, training content and executive coaching. Combining all aspets of learning with independent expertise across the development journey, we are able to deliver sustained behavior change, not just knowledge transfer, and stronger retention and succession pipelines for organizations."
You can learn more about the recently launched The Ivey Academy here.
Dan Richards, Professor at the University of Toronto's Rotman School of Management and author of Getting Clients, Keeping Clients, recently wrote a piece for The Globe and Mail in which he discussed what qualities employers respond to.
First, Richards listed off the more standard characteristics employers appreciate, "the demonstrated ability to produce results, a strong work ethic and being a team player," but he went on to discuss a trait people rarely list on their resumes: likeability.
Richards cites a study, which finds that when candidates are comparable in every objective area, the more likeable one will get the job a staggering 90 percent of the time. According to The Likeability Factor, it is a skill, and can improve with attention to: "Being seen as friendly, connecting over shared interests, demonstrating empathy, and being genuine."
You can read more from Richards' Globe and Mail entry here.
Dr. Deborah Fels, Professor at the Ryerson University's Ted Rogers School of Management, was named one of the top 10 women in gaming, according to David Chadross, Ph.D. Fels has helped make strides in terms of accessibility of media and technology, including co-creating TerpTube, "a signed language mentoring management system."
Chadross says:
"Deb runs entirely gamified courses and has done more work in the field of user experience then anyone I have met." 
The article also mentions fellow Ryerson professor, Naza Djafarova, Director of Digital Learning. Fels praises her increasing the revenue of her apartment my $3 million in just a year, spearheading the first large scale conference on serious games.
You can check out the rest of the list here.
Oct 1, 2018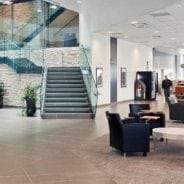 This week, Toronto business schools have welcomed new faculty, promoted existing faculty, and been cited in popular publications. We've given a brief overview below.
---
The Innovators: DeGroote Welcomes Teresa Cascioli, Alfredo Tan as Industry Professors – McMaster News
McMaster University's DeGroote School of Business has added two new professors to strengthen the school's commitment to nurturing innovation and entrepreneurship. Professors Teresa Cascioli and Alfredo Tan have committed to a three-year term at the school.
Both Cascioli and Tan have joined the Strategic Management faculty. Cascioli will specialize in entrepreneurship, whereas Tan, a former Facebook executive, will specialize in digital transformation.
Cascioli, who graduated from McMaster in 1983, has long been involved with its growth. In 2008, she won the Wayne C. Fox Distinguished Alumni Award. She has donated upwards of $6 million to the school since graduating. Len Waverman, the Dean of the DeGroote School of Business, says:
"Teresa is someone who's had great success in business, and she's still succeeding. She's a noted entrepreneur, and as we're pushing more into the innovation and entrepreneurship space, it will be great to have her expertise on hand."
Though Tan's path to the field of digital innovation was far from straightforward, he has established himself as a valuable force. According to Len Waverman, Tan, "… is on the frontier of digital innovation, and that helps us be on the frontier as well."
You can find out more about the new professors here.
How Leaders Can Get Better At Using Data to Make Decisions – Forbes
Forbes recently highlighted an article from the fall issues of Rotman Management—the University of Toronto's Rotman School of Management's official magazine—discussing the misconception that increased reliance on data analytics to justify business actions has lead to less biased decision-making.
In the case study, Data Analytics: From Bias to Better Decision—which first appeared in the HBR Guide to Data Analytics Basics for Managers—Megan MacGarvie and Kristina McElheran argue that bias is still a major concern, even when data is informing the decision.
The co-authors laid out a few common cognitive traps that decision-makers often fall into. For example, "The Confirmation Trap" occurs when a decision-maker pays more attention to data that aligns with their expectations or existing beliefs. Understanding these cognitive traps may help organizations execute decisions that are truly informed by data analytics, rather than bias.
You can read more about the research here.
Schulich Professor Peter Macdonald Appointed Co-Director of Hennick Centre – yFile
York University has named Schulich School of Business Professor Peter Macdonald as the Co-Director of the Hennick Centre for Business and Law. After graduating from York's Osgoode Hall Law School in 1985, York practiced law at multinational corporations, acted as a mediator, and eventually returned to York in 2001 to teach business law at Schulich.
On the announcement, Ed Waitzer, Director of the Hennick Centre for Business and Law, says:
"We're very fortunate to have Peter join us as a co-director of the Centre. As co-director of the JD/MBA program, Peter already plays a key role in, and has made a huge contribution to, many of our programs and priorities. He's a terrific resource."
You can learn more about Professor Macdonald here.
Sep 6, 2018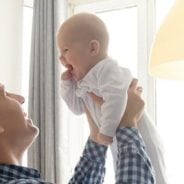 Toronto's finest business schools have been contributing to social, political, and scientific advances this week. We've laid out the highlights below.
---
Nature Communications recently published research from Western University Canada's Ivey Business School that explored the relationship between testosterone levels and luxury brand purchases in men. The study finds that levels of the hormone, typically associated with sex drive and masculine features, could play a role in predicting shopping choices.
The study involved 243 men between the ages of 18 and 55, divided into two groups. The men in one group were given doses of testosterone, and those in the other group received a placebo. Those with higher levels of testosterone were more likely to purchase high-end brands than those with lower levels of the hormone. Researchers posited that this is due to an evolutionary drive to demonstrate high social status, and therefore a high mate value.
According to the study, testosterone, "elevates men's desire to promote their social status through economic consumption."
You can read more about the study here.
Though, externally, it seems society has made remarkable strides toward gender equality, subconscious bias is more difficult to measure. Harvard's Project Implicit study, however, attempts to gain data about implicit gender bias. Nearly 80 percent of participants were more comfortable associating men with the work and public spheres and women with the domestic spheres than vice versa.
According to the research, working mothers tend to be faced with skepticism surrounding their commitment and ability to do their jobs when they return from parental leave. However, millennial fathers, may have the chance to help alter this perspective. In her Forbes article, Mary Beth Ferrante sites the work of Erin Reid, Associate Professor at McMaster University's DeGroote School of Business. Her work explains the concept of breadsharers, or, "husbands who value enabling each partner to pursue their work and family goals."
Milliennial fathers are more open to breadsharing, and could thus influence the way new mothers are seen in the workplace. Ferrante insists that it is essential for men to take their full parental leave in order to challenge implicit bias surrounding the roles of men and women in the workplace and at home.
You can read Ferrante's full piece on millennial men influencing parental leave here.
Richard Florida, professor at the University of Toronto's School of Cities and Rotman School of Management, and Alan Broadbent, Chair of Avana Capital and Maytree, recently co-authored an article for The Globe and Mail that explores Toronto's future in the wake of Doug Ford's announcement that he plans to drastically reduce the size of Toronto's city council.
With different parties vying for a say in how Toronto ought be governed moving forward, the co-authors insisted that, "The province and the country as a whole can't afford to have an economic entity of this size and economic importance kicked around like a proverbial political football." Florida and Broadbent advocate for finding a system that would empower the city rather than dividing it.
The two say:
"We need to create a new governance system that enables Toronto to truly govern itself, act on its strengths and address its many problems and challenges. The future prosperity of our city, province and nation depends on it. It's an issue that must be front and centre in this mayor's race and beyond."
You can read more about Toronto's economic future here.
Aug 30, 2018
Professors and alumni from Toronto's top business schools have been making headlines this week. See what they've been up to below.
---
The MeToo movement began as a way to shed light on the pervasiveness of sexual assault and harassment following the allegations against Hollywood power-producer Harvey Weinstein. Ideally, the MeToo movement would lead to more accountability for people in positions of power, and consequently, better boundaries in working and personal relationships. Unfortunately, progress often comes with backlash, which may be the case in Canada's business world.
Instead of increased education about harassment and consent, many workplaces have taken to diminishing their liability via actions that hinder women. Because of this, some men in upper-level positions shy away from mentoring women or being in more intimate situations with them (e.g. a client dinner, or a business trip). However, Sarah Kaplan, professor at the University of Toronto's Rotman School of Management, feels strongly that focusing on the backlash of the movement is counterproductive to the cause. In Canada's National Observer, Kaplan says:
"It is just one more way that even an effort to lead to more liberation and equality has been co-opted. It is as if people don't understand what they shouldn't be doing. As long as you don't grab someone or proposition them, you can take someone to lunch … It is completely obvious how to be professional."
You can read more about the reaction to the MeToo movement here.
Braden Handley, a Ryerson University's Ted Rogers School of Management Entrepreneurship graduate, co-founded Inkbox with his brother Tyler in 2015. Since then, the business has recently accrued $10 million CAD in funding. Inkbox offers semi-permanent tattoos made with organic materials, that last around two weeks.
"Ryerson helped me get into work mode immediately," Handley tells his alma mater in a recent interview. "You were taught how to be an employee … We were given a lot of assignments that were real work assignments." The company employs 60 people, who contributing to the distribution of 60,000 tattoos per month.
"Chase your dreams, but your dreams have to align with your natural abilities as well. Everyone has predispositions and skills."
Get more familiar with Handley's journey here.
Assent Compliance's new list of the "Top 100 Corporate Social Responsibility Leaders" has arrived. The ranking analyzes those whose "efforts contribute to improvements throughout global supply chains, helping individuals and companies make a positive difference."
The list includes notable people like Laura Chapman Rubbo, who helped create the human rights policy for Disney.
Dirk Matten, Professor at York University's Schulich School of Business, lands 44th on the list. Matten, who holds the Hewlett-Packard Chair in Corporate Social Responsibility, serves as Schulich's Associate Dean of Research.
Discover the full list here.
Jul 30, 2018
Representatives from some of Toronto's strongest business schools have made many contributions to help better their communities this week. Check out some best stories from the week.
---
Restaurant Brands International, one of the largest global quick service restaurant companies, indicated that it may be re-thinking the 'no-poach' clause in employee contracts. 'No-poach' clauses (also known as non-compete clauses) prevent employees from one franchise location from moving to different competing franchise location within the same chain. Experts, including Maurice Mazerolle, Associate Professor at Ryerson University's Ted Rogers School of Management, believe the clause prevents wage growth for people working in this field.
"In theory, in a tight labour market it basically means you're not going to be able to bid up wages to compete for those experience workers," Mazerolle said in an interview with the Vancouver Courier.
Restaurant Brands International owns Canada staple Tim Hortons, as well as Burger King and Popeyes Louisiana Kitchen, with franchises in the U.S. and Canada. Representatives from the fast-food giant have said that they will be consulting their franchisee advisory boards to discuss changing the 'no-poach' clause in employee contracts.
You can read more about 'no-poach' franchise agreements here.
Creative Destruction Lab (CDL), a seed-stage program for science and tech companies that was launched University of Toronto's Rotman School of Management in 2012, has partnered with Medicine by Design to support the monetization of and nationwide access to regenerative medicine. CDL Executive Director Sonia Sennik said:
"The Creative Destruction Lab has a strong history of supporting health-based companies, and we are very excited to deepen this area of focus through our Health Stream. By partnering with Medicine by Design, we can expand a successful model to include companies on the cutting edge of cell therapy and regenerative medicine."
Medicine by Design's regenerative medicine initiative perfectly complements the CDL's commitment to providing resources for health innovators. The CDL has locations in Vancouver, Calgary, Montreal, Halifax, and New York City.
Read more about the partnership here.
Gal Raz, associate professor at Western University Canada's Ivey Business School, and Gilvan C. Souza, professor at Indiana University's Kelley School of Business, co-authored a study that appeared in Production and Operations Management. In the study, "Recycling As A Strategic Supply Source," the researchers investigated how recycling could provide lucrative resources for companies in today's changing supply market. The researchers found that recycling can prove to be a wise fiscal decision for companies in the metal cutting tool and inserts industry.
"Because you become your own supplier—you sell your products and you collect them and you recycle them—it gives you your own source of raw materials," Souza said. The professors' research showed that recycling can protect companies from changes in the market. According to Souza, recycling "insulates you from the volatility of the market, at least partially. You're still buying some portion of your raw materials from the commodity market, which is volatile, but if that's a smaller and smaller portion, then that's a significant benefit."
Read more about the recycling study here.