Post tagged "rotman-school-of-management"
Feb 20, 2019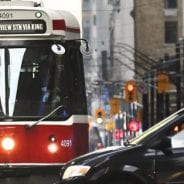 While a straightforward MBA will no doubt grant you all of the opportunities that you've anticipated—a great salary, a strong resume, and a wide range of job options—a specialized degree is also wise to consider.
With presence in both the public and private sectors, the healthcare industry is in constant need of professionals with a strong sense of how to manage its growth and structure. Following is a look at some of the leading programs in Canada that have healthcare-related specializations.
Feb 6, 2019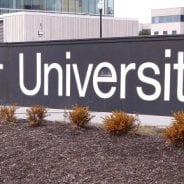 Toronto's business schools have had an active week, filled with exciting new developments. Below, we've laid out some of the highlights.
---
Paul McLean and his family have contributed $15 million CAD to McMaster University's DeGroote School of Business. Private donations will go toward revamping the school's undergraduate commerce program. McLean's gift will be added to the $50 million undergraduate business education building—scheduled to open in 2022.
McLean, who earned his undergraduate degree and MBA at McMaster, is the Chief Executive Officer of CWB Maxium Financial. He feels passionate that this donation will lead to a valuable and "potentially revolutionary" learning experience for those involved.
Len Waverman, Dean of the DeGroote School of Business, says:
"When you think about the way the world is changing, it is beyond hype; and with artificial intelligence, it does change the nature of work and the nature of the occupations students go into…everyone has similar ideas that our students have got to be creative, think outside of the box and be able to transform themselves."
You can learn more about the donation here.
The Financial Post recently highlighted the push from Doug Ford, the Ontario Premier, to build more homes in Toronto as a solution to housing shortages.
Toronto's housing prices have doubled in the past decade, and experts are debating the best solution to re-mediate. Demand measures are controversial, as they disproportionately affect younger buyers and buyers in lower socioeconomic brackets. Ford argues that supply measures would grow the markets in a stable and maintainable way.
The Financial Post spoke with Michael Fenn, a visiting fellow at the Lawrence National Centre at Western University Canada's Ivey Business School, on the rising costs. According to Fenn, "Keeping housing of a variety of types affordable and available is crucial to the economic success of the GTA and the country generally."
You can read more about the Toronto housing crisis here.
Recipients of Canada's Outstanding Principal Award were recently announced, and will be honored at a ceremony at the University of Toronto's Rotman School of Management on February 26, 2019.
Additionally, the honorees have the opportunity to attend a leadership training program at Rotman, wherein they will learn about management practices from experts in various fields. This year marks the 15th anniversary of The Learning Partnership's Outstanding Principal Award.
Debra D. Kerby, President and CEO of The Learning Partnership, says:
"From Rankin Inlet, NU to Vancouver, BC to Richmond PEI, we are honored to recognize principals from coast to coast to coast. Principals are so important to the success of our schools and our students. They ensure our schools are dynamic, engaging places to learn, and that student are inspired every single day. These principals are enabling students to thrive in an increasingly diverse and changing world. These 30 principals are all instrumental in connecting students, educators, families and the community together, and we recognize their indispensable contributions to helping Canada continue as a global leader in education."
The recipients were nominated by parents, faculty, and members of their community. They will join the National Academy of Canada's Outstanding Principals, which will afford them, "… networking, mentoring and professional development opportunities to enhance their leadership skills."
You can learn more about the awards here.
Jan 30, 2019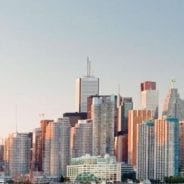 Toronto's finest business schools have provided valuable marketplace insight to their communities this week. We've outlined some of the high points below.
---
Corporate bankruptcy is on the rise in Ontario. According to Madhu Kalimipalli, Professor of Finance at the Wilfrid Laurier University's Lazaridis School of Business and Economics, the higher cost of borrowing for corporations could be to blame.
"A lot of these businesses … are the ones who had a tough time servicing their bank loans," Kalimipalli says in a recent CBC News interview. Kalimipalli posits that the pending NAFTA agreement between Canada, the U.S., and Mexico (CUSMA), as well as the real estate slowdown in the GTA may have also been factors in the corporate bankruptcy rise.
Kalimipalli does not believe the increase in bankruptcies are necessarily cause for alarm. It is possible that the pending U.S. approval of the  NAFTA agreement could reverse the bankruptcy trends, as long as government attempts to alter it do not have unintended consequences down the line.
You can learn more about Ontario business bankruptcy here.
Almas Jiwani, President of Emeritus UN Women National Committee Canada, recently delivered the keynote speech for the Women in Information Technology Management (WITM) at Ryerson University's Ted Rogers School of Management at the Emerging Leaders Project (ELP). Jiwani spoke about utilizing technological advances to achieve more "sustainable and inclusive" societies around the globe.
In the speech, Jiwani says:
"We have come a long way with technology, and it has changed our world. It has not only changed the way we work, live, and conduct business, but has also helped create a bridge that connects us to millions across the globe. The age of social media has made it possible for today's leaders to create a bigger impact, and has empowered them with the ability to reach out to people in different and remote parts of the world and be an inspiration to them to learn, dream bigger, and achieve more."
Jiwani is also CEO of the Almas Jiwani Foundation, which seeks to "empower women, girls and marginalized communities through focused projects that directly address disparities in equality, education, entrepreneurship and energy rights."
Learn more about Jiwani's speech and ELP here.
Joshua Gans Weighs In On Marketing Disruption – Forbes
Forbes recently published a comprehensive interview with Joshua Gans, Chair of Technical Innovation and Entrepreneurship Professor of Strategic Management at University of Toronto's Rotman School of Management, revisiting some of the themes in his 2016 book The Disruption Dilemma. In particular, Gans speaks about disruption in marketing.
He addresses the future of marketing with advances in AI, saying, "AI can do only a limited range of what we might call cognitive functions," Gans said, "What it can't do is exercise judgment and understand what the trade-offs are in decisions."
According to Gans, exercising judgment in this way is, "an essential part of any creative process."
Gans is also the Chief Economist at Rotman's Creative Destruction Lab (CDL), a seed-stage program for tech-based companies. CDL is dedicated to helping innovators grow their ideas and attain the funding necessary to bring their ideas to the marketplace.
You can read more from the full Joshua Gans interview with Forbes' Paul Talbot here, and watch Gans' discuss AI at Rotman below.
Jan 23, 2019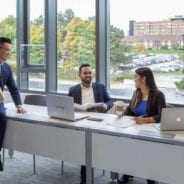 Toronto's finest business schools have spent the new year making positive contributions to the fast-changing world of business education. We've laid out some of the high points.
---
In the age of information, the business arena is changing at record pace. In order to keep up, Canadian business schools are shifting focus from concrete skills to abstract ones. Creativity and innovation, for example, are at the forefront of the curriculum for schools like Western University Canada's Ivey Business School. In fact, Ivey recently staff conducted 250 interviews with international industry leaders in order to glean which skills are in high demand in today's marketplace.
"Although people do need to have the technical literacy that's probably higher than before—the skills that are really demanded are the soft skills that will allow them to adapt," says Mark Vandenbosch, acting Ivey Dean. Among the most important skills, Vandenbosch listed "creativity, grit, teamwork … and decision-making skills."
"We provide a lot of support post graduation for those who want to come back at a later time to start a venture two, three, or four years later."
Learn more about the demand for soft skills in the marketplaces here.
On January 11, York University's Schulich School of Business opened the doors of the Rob and Cheryl McEwen Graduate Study & Research Building. The building, designed by Baird Sampson, is among the most environmentally efficient academic buildings in North America. Funding from the Canadian Government's Post-Secondary Institutions Strategic Investment Fund, Schulich's Leading Change fundraising campaign, and a generous donation from Rob and Cheryl McEwen made the $50 million project possible.
The building will house Schulich's Research Office, as well as the Centre of Excellence in Responsible Business, the Schulich Centre for Global Enterprise, the Brookfield Centre in Real Estate and Infrastructure, and the newly-established Centre of Excellence in Business Analytics and Artificial Intelligence.
You can read more about the new York Schulich building addition here.
Voyt Kryzchylkiewicz moved to Canada from Johannesburg to pursue his EMBA at University of Toronto's Rotman School of Management and launch a business venture. In his first blog entry for EMBA Diary, he discusses those challenges and lessons of the past year of his life.
Before his move to Canada, Kryzchylkiewicz served as a board member at several companies in Europe and Africa. However, his experience with Canadian companies was limited, and he did not meet the criteria to be considered for similar positions in his new home. Kryzchylkiewcz entered Rotman with the hope of developing a professional network in Canada.
"While building my knowledge through Rotman has indeed proved valuable, the real benefits of the EMBA are the relationships that I have made, both business and personal," Kryzchylkiewicz says. "This has already propelled my business forward and provided me with significant opportunities that I would not have had otherwise."
Learn more about Kryzchylkiewicz's experience here.
Dec 17, 2018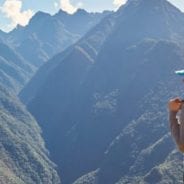 Return on investment post-MBA is one of the main considerations for candidates. After all, who would want to spend tens of thousands of dollars on an education without a solid salary afterward? That's why it's so important to look at how the best MBA programs can affect a graduate's salary.
So, where should you go to school for your MBA if you want the best salary after graduating? We're taking a look at the highest earning MBA programs per country to dig down into what you can earn as an MBA all over the world.
Dec 6, 2018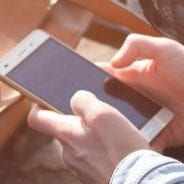 Canadian business schools have made valuable contributions this week. From providing life-saving researching, to creating ethical programs that will produce ethical leaders, Canada's top schools are certainly doing their part to better their communities. We've laid out some of the high points below.
---
Researchers from Western University Canada's Ivey Business School and Schulich School of Medicine and Dentistry recently joined forces to determine whether supplying high schools with an antidote to opioid overdose would be a cost-effective way to combat Canada's rising problems. Naloxone prevents the physical effects of consuming toxic amounts of opioids, and having the drug in supply in schools could save lives. However, this solution to rising opioid overdoses would cost money.
The researchers evaluate the cost-effectiveness of implementing a naloxone program in schools, wherein the drug is supplied and the staff is trained in its use. Study authors Greg Zaric and Lauren Cipriano put together a spreadsheet that would allow schools to determine the cost and benefit of starting a program in their specific area.
"We think every school board should be evaluating a program like this using a tool of procedure like this to see if they really are getting the best use of their available funds…there are lots of things that we can do in schools to improve the health and safety of students," Zaric says, "We want to make sure the portfolio of medical and health interventions that we provide to students is getting us the best possible health impact for the amount of money we're investing."
You can read more about the cost of Naloxone programs here.
Richard Nesbitt and Brian O'Donnell, of the Global Risk Institute in Financial Services, wrote an article for The Globe and Mail that advocates giving consumers more control over how data is used. In addition to his role as CEO of the Global Risk Institute in Financial Services, Nesbitt is an adjunct professor at the University of Toronto's Rotman School of Management.
Their article specifically addresses the need for "personal data advocacy." The co-authors believe an institution should work with people, "to gather, protect, and monetize their personal data." According to the article, social media sites have made trillions of dollars off of user data, leaving users with none of the benefits and all of the security and privacy risks.
Brian O'Donnell and Richard Nesbitt write:
"With ownership of their data, individuals could then decide how they want their data used. For example, do they want to lock it down, sell it or donate it to a charity or research organization?"
Read more about personal data advocacy here.
York University's Schulich School of Business's sustainable MBA was ranked the third best program by Study International News. A sustainable MBA is one that puts environmental and social considerations before the bottom line. Critics claim that traditional MBA's breed leaders who put their own profit before the welfare of their community. This view is so pervasive, that the 'evil corporation' has become a pop-culture trope.
School's like Schulich, however, are cultivating programs that could change this perspective. Warwick University and the University of Exeter Business School nabbed the first and second rankings. It is clear that Canada is a leader in sustainable MBA's, with 11 Canadian schools topping the list of the Better World MBA Rankings.
Julia Christensen Hughes, University of Guelph says:
"MBA programs—the most dominant graduate degree in the world—must endeavor to develop the leaders so desperately needed. And this is where Canada can truly lead."
You can read more about the Schulich sustainable MBAs here.
Nov 15, 2018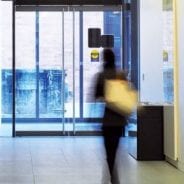 Toronto's best business schools have seen some exciting developments this week. We've laid out some highlights below.
---
The University of Toronto's Rotman School of Management is banding together with the SDA Bocconi School of Management to offer a Global Executive MBA (GEMBA). Students in the program have the opportunity to study at seven international business hubs, including Toronto and Milano. This program allows students to graduate with both and MBA from Rotman and a GEMBA from SDA Bocconi. Both institutions are enthusiastic about the opportunities this joint venture will present.
Ferdinando Pennarola, Director of the SDA Bocconi Global EMBA program, says:
"The program will expand each participant's global understanding and business skills, as it is delivered through a dynamic blend of classroom discussions, convenient self-paced learning, and valuable interactions with leading businesses around the globe."
Find out more about the brand new Rotman and Bocconi Global EMBA here.
As the cannabis industry in Canada expands, so too does the need for acknowledgement of the industry in business education. In response to this need, Ryerson University's Ted Rogers School of Management has banded with the Chang School of Continuing Education to launch a course called The Business of Cannabis.
The creation of the course was spearheaded by Brad Poulos, Academic Coordinator of Entrepreneurship and Strategy at Ryerson. The course deals with the marketing, logistics, sale, and finance aspects of the cannabis business. The non-credit, 39-hour course (coded 420) is designed to help entrepreneurial students get a leg up in a relatively new industry.
Poulos, profiled in the Globe and Mail, says:
"There is a massive influx of people into [cannabis industry] jobs. With any other consumer good, there is already a huge pool of people to pull from, but that's not the case here. What we're trying to do is fast-track."
You can read more about the cannabis course here.
Marketing and analytics firm Arcane received the Search Innovation Award at the 2018 Google Premier Partner Awards, for its work with Western University Canada's Ivey Business School. The award ceremony occurred at The Press Lounge in New York City.
"Over the past year and a half, the organizations have worked together to refine their digital marketing footprint and drive significant growth for their programs," according to MARTECHSERIES. The award was based on innovative work with Google's search advertisements. Arcane is the first Canadian agency to receive the prestigious award.
Ron Gallagher, Director of Marketing at Ivey Business School, says:
"I have been impressed by the innovation and impact of our partnership with Arcane. The Google Search Innovation Award is testament to Ivey's progressive, results-oriented, and highly accountable approach. We are proud to see Arcane recognized for their digital marketing work with Ivey."
You can find out more about the award and event here.
Oct 31, 2018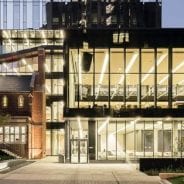 Toronto's finest business schools have seen some exciting developments this week, including new research from Rotman on the U.S. political divide. Check out some of this week's highlights below.
---
Richard Florida, Professor at University of Toronto's Rotman School of Management and co-founder and editor of CityLab, recently wrote a piece for the publication that detailed how lifestyle and transit decisions impact America's political divisions. The article references research performed by Florida and urban studies alum and instructor Patrick Adler. Adler's research found that congressional districts with higher levels of homeownership were more likely to support Trump, as opposed to renters.
The political divide research also found that districts where the majority of people drive to work alone were more likely to vote for Trump, and areas where commutes were mostly via mass transit were likely to oppose his agenda. Perhaps surprisingly, commute and homeownership correlated as heavily with political stance as race and more so than education.
You can read more about Florida and Adler's political divide research here.
John F. Wood, Western University Canada Ivey Business School 1964 graduate, has donated $7 million to his alma amter. The gift will go toward establishing the John F. Wood Centre for Innovation in Business Learning.
On the announcement, Mark Vandenbosch, Dean of the Ivey Business School, says:
"John's extraordinarily generous gift will benefit students at Ivey and throughout management education for generations to come."
For over 30 years, Wood served as president and CEO of W.C. Wood Company Limited, one of the largest manufacturers of freezers, dehumidifiers, and refrigerators in North America. Now, he has utilized the payoff from his years of work to give back to future generations of business students.
According to the London Free Press, Wood's donation "will also be used to develop new courses and teaching programs, expand Ivey's educational outreach to secondary school students, provide permanent administrative support for the centre, and establish a global symposium on innovation in business learning."
You can read more about the donation here.
This was the first year of the McMaster University Engineering School and the DeGroote School of Business joined to offer an innovation minor. McMaster faculty teamed up with The Forge, a Hamilton startup incubator, to develop the curriculum for the minor.
"The innovation minor is a nexus where academics meet startup culture," says Monika Yazdanian, Director of The Forge. The minor has far exceeded enrollment expectations, due in part to the breadth of networking opportunities and hands-on learning embedded in the curriculum. Courses rely heavily on guest lecturers and, in their third and fourth years, students even get the opportunity to develop their own startup.
Learn more about McMaster's innovation minor here.
Oct 24, 2018
Toronto's finest business schools have been doing their part to improve the landscapes of work environments and executive education. We've laid out this week's highlights below.
---
Western University Canada's Ivey Business School recently launched The Ivey Academy, a full-service learning and development center for executive education. This is good news for companies like Bruce Power LP, as they have been partnering with Ivey for years on leadership development education. Now, Ivey can also offer them services like corporate retreats and talent assessments.
"It would be nice to be able to [undertake executive education] with someone who knows us really well and knows a lot of our leaders really well and knows what our issues are," says Cathy Sprague, Bruce Power LP Executive VP of Human Resources.
"We're not the experts at everything," Mark Vandenbosch, Dean of Ivey Business School, says in a recent interview in The Globe and Mail. "So … let's figure out who are the people that we believe are up to the standards that we preach…so that when you put the parts together it's more of a journey than a set of interactions."
You can learn more about The Ivey Academy here.
Sarah Kaplan, Director of the Institute for Gender and the Economy and Strategic Management Professor at University of Toronto's Rotman School of Management, interviewed two executives about the role of male executives in increasing workplace diversity (specifically, gender).
Kaplan spoke to Richard Nesbitt, President and CEO of Global Risk in Financial Services and adjunct professor at Rotman, and Kevin Lobo, Chairman and CEO of Stryker Corporation, and Director on the board of Parker Hannifin. The executives agreed that creating resources for women and determining their needs in the workplace is essential to creating an inviting environment.
"It's important to have an official women's network with an executive sponsor," Lobo says. "I would advise people to put a thoughtful structure behind the initiative, give it a budget and empower people to run it effectively."
Lobo emphasized that this course of action was a game-changer for Stryker. Stryker now has a mentorship system, so that women in the company have someone to talk to about their career path.
"In academia," Kaplan writes, "there's a concept called 'belonging uncertainty': If you're in an environment where you're not sure that you belong—for example, if you're a woman working in capital markets—you're constantly looking for signals that you do belong."
You can read more from Kaplan's interviews on workplace gender equality here.
The Globe and Mail recently dug into the housing market, citing the story of a 20-year-old man who saved enough money to buy himself a house; a modern rarity. The man is an exception in the Canadian market, where the average price of a home is $475,000 CAD, and obtaining a mortgage is increasingly difficult. Moshe Milevsky, Finance Professor at York University's Schulich School of Business, weighed in on Gen Y's housing issues.
"People have to twist themselves into a pretzel to get themselves into houses," Milevsky says. The article recommends utilizing options like the Home Buyers' Plan, which lets buyers withdraw a certain amount from their registered retirement savings plan (RRSP) with 15 years to repay it.
Check out the rest of the article here.
Oct 18, 2018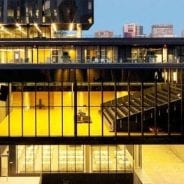 This week, representatives from Canada's best business schools have utilized their skills and knowledge to make valuable contributions to the greater community. We've laid out the highlights below.
---
A recent New Yorker article about the 2018 Nobel Prize in economics winners cites the blog of University of Toronto's Rotman School of Management Professor Joshua Gans. Though the Nobel winners, Bill Nordhaus and Paul Romer, have not collaborated with one another, both have independently highlighted possible flaws and oversights of market economies. The article utilized Gans's insight that the work of both winners provided a framework for economists to analyze and account for market failures.
According to thearticle, "In an idealized competitive market, prices equate the costs of producing goods with the benefits derived by consumers, and this equalizing mechanism insures that markets allocate resources and goods more efficiently than government diktat or other methods."
Nordhaus's research on fossil fuels and Romer's research on goods that demonstrate advances in human knowledge suggest gaps in this narrative. Nordhaus's work addressed that the cost of fossil fuels does not account for the damage incurred by their use, and consequent cost for future generations. This negative cost, importantly, is not accounted for in market transactions. Romer's work explored positive spillover that is not accounted for in market transactions, such as advances in technology.
On news of Romer and Nordhaus' awards, the Nobel Committee says:
"Both Romer and Nordhaus emphasize that the market economy, while a powerful engine of human development, has important imperfections and their contributions have thus offered insights into how government policy could potentially enhance our long-run welfare."
You can read more about the Nobel Prize winners here.
Ryerson University has announced that Janice Fukakusa will take over as its Chancellor. Fukakusa, who received her MBA from York University's Schulich School of Business, held senior roles at Royal Bank of Canada, including Chief Administrative Officer and Chief Financial Officer. She is currently on the board of not-for-profits like General Growth Properties, The Princess Margaret Cancer Foundation, and Cineplex. Until recently, Fukakusa was Chair of the Board of Governors for Ryerson. Fukakusa will be Ryerson's first female Chancellor.
In her 31-year career, Fukakusa has received a variety of accolades celebrating her achievements. American Banker named her one of "The 25 Most Powerful Women In Banking" in 2016. She was also inducted into Canada's Most Powerful Women Hall of Fame.
On news of her new role, Fukakusa says;
"I am honoured to be Ryerson's new Chancellor, and look forward to driving the positive educational and societal changes for which the university has become known. We are leading the charge on so many important issues, and I am eager to work with students, faculty and staff in this new capacity to further advance the impressive progress that has been made to date."
You can find out more about Fukakusa and her new role here.
The Globe and Mail profiled Carol Leaman, Chief Executive Officer of Axonify Inc. to highlight struggles facing tech employers. Leaman, whose company provides training modules for employees of corporations like Walmart and Bloomingdales, expressed that it has been increasingly difficult to woo qualified tech candidates. Amazon, Uber, and other global companies have been infiltrating the Ontario market, employing massive numbers of developers and IT personnel. Moreover, companies like Terminal have been helping U.S. firms hire Canadian developers.
According to Wilfrid Laurier University Professor of Organizational Human Behavior, Chet Robie, Leaman needs to offer stellar benefits and compensation in order to thrive.
"I would start working on making their compensation more competitive—and by doing that you don't always have to increase base salary," Robie says, alluding to benefits like work flexibility and upward mobility.
"What really resonates with this group of people doesn't have to break the bank."
Read more about competition in Canada's tech market here.