Ivey Announces 2015 Winners of the ISB-Ivey Global Case Competition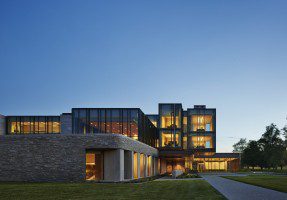 The Ivey Business School at Western University Canada, Canada's leading business school, and the Indian School of Business, India's premier B-school, were delighted to announce the results of the annual ISB-Ivey Global Case Competition.
Overall winner, awarded $4,000: Ripsy Bondia and Ashutosh Dash for Price or Relationship: SecureNow's Dilemma.
Overall second place winner, awarded $3,000: Leslie Hitch and Shreshthi Mehta for Competence, Competitiveness and Intercultural Conflict in Qatar.
Marketing Winner, awarded $2,000: Srividya Raghavan, Apurva Chamaria, and Gaurav Kakkar for HCL Technologies: How Far Can We Push the Billion Dollar Website?
Entrepreneurship Winner, awarded $2,000: Rajesh Panda, Madhvi Sethi, and Pooja Gupta for M/s Amarnath Gupta and Sons: The BUSINESS in Family Business.
86 unique entries were received by the ISB-Ivey Global Case Competition this year. Entrants came from more than 50 business schools across the world including India, the United States, Singapore, Spain, Switzerland, and the United Arab Emirates.
Each year, the ISB competition looks for case studies that outline the challenges faced by Indian businesses. This year, according to the press release, the entries discussed a wide range of topics including "strategy, marketing, finance, leadership, social enterprise, and business ethics."
According to the press release, the goal of the competition is to "promote the development of new case material and the use of the case method in management education." The competition is also instrumental in building and refining case writing capability among business school faculty.
David Sharp, an associate professor at Ivey, stated, "This year, again, we saw a record number of high-quality case submissions." Sharp was encouraged by the many new case writers who participated as well as the improvement in the quality of cases over previous years.
The winners of the ISB competition are chosen through a double-blind review process composed of senior management faculty from ISB, Ivey, XLRI, TISS, CEIBS, Wharton, Babson College, and IIM-C. Each of the top cases went through an extensive program of multiple reviews and mentoring. Eventually, the top cases were published as ISB-Ivey co-branded cases.
About the Author