Rotman School of Management Welcomes Four New Faculty Members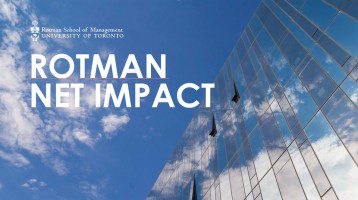 For the 2015/16 academic year, the University of Toronto's Rotman School of Management is proud to announce four new faculty appointments to join the 125 current members.
Christopher Kobrak is now the Wilson/Currie Chair of Canadian Business and Financial History. It is a 5-year appointment.
Previously Kobrak was the chairholder and professor of finance at the Rotman School. With an MBA in finance and accounting and a Ph.D. in business history from Columbia University, Kobrak is a CPA and International Fellow at the Centre for Corporate Reputation, Oxford University. Kobrek experience makes him a valuable asset to Rotman
Andrey Golubov was appointed as an assistant professor of finance.
A former assistant professor of finance at Cass Business School in London, he has a Ph.D. in finance from the University of Surrey. He is interested in research focused on empirical corporate finance including mergers and acquisitions, equity issuance, corporate governance, and investment banking.
Maja Djikic was appointed as a CLTA Associate Professor.
Previously she worked with Rotman School's Self-Development Lab. A psychologist who specialized in personality development, she's a post-doctoral fellow with the Psychology Department at Harvard University and the School's Desautels Centre for Integrative Thinking. More than 25 articles and book chapters about personality development have been published under Djikic's name.
Scott Rutherford was also appointed as a CLTA Associate Professor.
A Rotman MBA program graduate, he is the Executive Director of the Leadership Development Lab, as well as teaching courses in management consulting and business problem solving.
Each new appointment joins an already prestigious group who, in January, was ranked by the Financial Times as the fourth best faculty for academic research in the world. And overall, the faculty at Rotman School is ranked in the global top 10 by the Financial Times. At the Rotman School of Management MBA program, their goal is to help their students gain exposure to the world's leading business thinkers, as well as access to the latest research and innovation.
About the Author