McMaster Ranks Among Canada's Top 10 Research Universities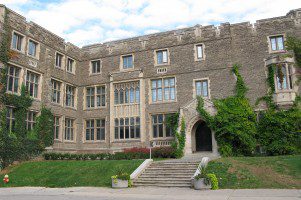 On October 15, the 2015 Research Infosource Inc. rankings released Canada's Top 50 Research Universities. The study reviewed the sponsored research income for the 2013 and 2014 years and examined the percent change year-over-year. The number of faculty members were then taken into account to disclose which Canada Universities have the highest research budget per faculty member. In addition, the study reviewed corporate research income and research intensity.
McMaster University ranked among the country's top research universities based on the study. In particular, McMaster placed first in both total corporate income at $588.7 million and total corporate research income as a percentage of total university income at 35 percent, according to a recent press release.
In the press release, Allison Sekuler, the acting vice-president of research at McMaster said, "Our rankings across the board are a testament to the outstanding faculty who call McMaster home." McMaster is known for its dedication to innovation in education and research.
Based on the study, McMaster also ranked third in Canada and second in Ontario for research intensity. On average, McMaster spends $339,500 research dollars per faculty member. This number is nearly double the national average and places McMaster eight in total research income: $310.6 million. Other noticeable mentions from the study include The University of Toronto, which received the number one spot for total research sponsorship at $1.04 billion total and $400,500 per faculty member.
According to the McMaster University website, almost 1,300 full time faculty, 4,000 graduate students, and 300 post-doctoral fellows make up the core of McMaster's research community. In fact, McMaster ranks in the top 100 worldwide for its research. And this year, McMaster once again retained its ranking as one of the top 100 universities in the world according to Times Higher Education.
To learn more about research at McMaster University, visit their website.
About the Author