3 Rotman Professors Ranked as Leading Management Thinkers by Thinkers50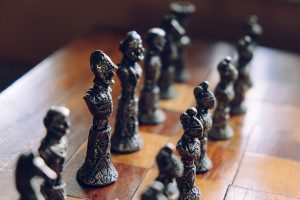 When it comes to leading management thinkers, University of Toronto's Rotman School of Management has the top professors not just in Canada but in the world. For the second ranking in a row, Rotman was the only Canadian university to have professors end up on the Thinkers50 ranking. But Rotman didn't just have one professor: three faculty members with the Martin Prosperity Institute (MPI) were placed on the Thinkers50 ranking on November 9—and two professors ranked in the top ten.
Thinkers50 is a global ranking of management thinkers that is published every two years. It scans, ranks, and shares the very best management ideas and it is admired globally for its objectivity and market intelligence. Launched in 2001, Thinkers50 was the first-ever global ranking of management thinkers, and it remains the premier ranking of its kind.
This year, Rotman had a very strong showing at the Thinkers50 gala event. Professor Roger Martin, the former dean of the Rotman School, ranked 7th overall. His work in strategy, integrative thinking, and social entrepreneurship were particularly lauded. Along with Sally Osberg, he was also the joint winner of the Social Enterprise Award.
Don Tapscott, an adjunct professor at Rotman, placed 4th on the list for the second consecutive ranking. According to a press release by Rotman, he is considered to be the leading authority on innovation, media, globalization, and the economic and social impact of technology on business and society. Professor Richard Florida was the final Rotman professor to rank on the Thinkers50 list this year, and he came in at 14th. He is a leader in thinking about creative class, innovation, and the drivers of city prosperity.
The Rotman School of Management is frequently ranked as Canada's #1 Business school by the Financial Times. It is also globally recognized for its outstanding faculty. In 2015, it was ranked #4 for faculty research, and in 2012 was ranked by Businessweek as the #1 school for intellectual capital.
About the Author