Schulich School Celebrates Its 50th Anniversary with a Year of Events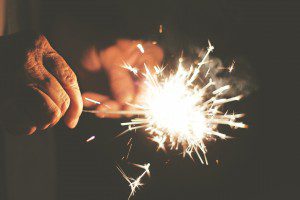 At the end of October, York University's Schulich School of Business celebrated its 50th anniversary. For fifty years, Schulich has been a pioneer in new knowledge and has helped shape global management education. And for their half-century anniversary, the school's new tagline is Business Education Transformed. Throughout the coming year, the school will host a variety of anniversary events and special projects to commemorate this special occasion.
Several events have already taken place in preparation for their anniversary season including the hosting of alumni galas in Hong Kong and Beijing. The Schulich school has also held student-led conferences featuring alumni from all five decades, as well as more than 15 other special anniversary-theme events. However, there are still many more events to come over the next 12 months.
According to a recent press release, a few upcoming events include:
The Cineplex theaters' airing of a new promotional campaign about Schulich's five decades of excellence.
A public awareness campaign to appear in December 2015 in the CEO of the Year edition of The Globe and Mail's Report on Business magazine.
The launching of Schulich's new website and online alumni community hub.
50th Anniversary celebrations for the Global Alumni Network in New York, USA, and London in early 2016.
A grand 50th Anniversary Gala on May 27, 2016, at Toronto's Four Seasons Hotel—featuring Dr. Seymour Schulich, O.C. as the keynote speaker.
Other events and announcements will occur throughout the next 12 months, all of which can be found on Schulich's new microsite, http://schulich50.com/. Many partners and sponsors have joined Schulich to help support this year of events. Premier-level patrons include TD Bank Group and Rob McEwen. Other Executive-level sponsors are Bell, The Schulich Foundation, and Cineplex Entertainment.
"The Schulich School of Business is privileged to enjoy this tremendous support in honour of our 50thAnniversary," said Schulich Dean Dezsö J. Horváth in the same press release. "I invite all of our alumni, faculty, staff, students, board members and friends to join the Schulich community as we celebrate a remarkable past and embark on an equally promising future."
Forbes, The Economist, and CNN Expansión have ranked Schulich's MBA program as the #1 program in Canada and among the world's leading schools. Schulich offers a Full-Time MBA, Part-Time MBA, and Executive MBA.
About the Author