Views from the 6: Top Employers in Toronto

Home to the Maple Leafs, "Licky-Boom-Boom-Now" MC Snow, and those wacky Kids in the Hall, Toronto, Ontario, Canada is a piebald metropolis of 2.6 million with its own unique tempo. Our neighbor to the great white north feels much more like its own sovereign territory—one that not only actively welcomes new perspectives but also absorbs them into everyday life.
It's precisely this kind of openness that makes it plain to see why the city affectionately dubbed Hogtown—due to the plethora of pork processing plants scattered throughout the city during the early 20th century—is considered not just a cultural mecca in Canada but a financial one as well.
Here are 7 of Toronto's largest private sector employers that keep the lights on in the CN Tower. No reports yet on whether Canadian tuxedos violate any of these companies' dress codes.
Top Employers in Toronto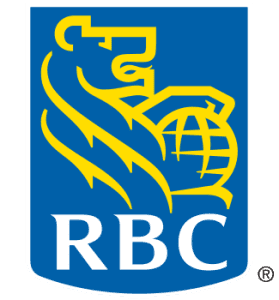 The Royal Bank of Canada is both the country's largest bank and the largest Canadian company by revenue, with earnings of over $35.32 billion reported in 2015. Founded in 1864, RBC employs nearly 78,000 employees worldwide.
MBAs among its leadership ranks include President & CEO David McKay and CEO and Chair of RBC Capital Markets (both Ivey Business School graduates); Chief Financial Officer/Chief Administrative Officer and Schulich alumnus Janice Fukakusa – MBA from Schulich at York; and Harvard Business School alum Douglas A. Guzman, who serves as Group Head of RBC Wealth Management & RBC Insurance.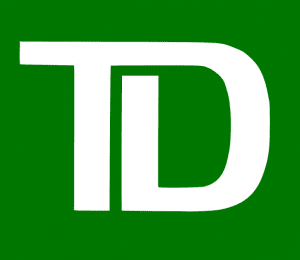 TD Bank Group (or Toronto-Dominion, if you prefer cummerbunds and sipping tea with your pinky out) ranks just behind RBC as the second largest bank in Canada. The bank reported earnings of $29.9 billion in 2014. With 1,100 branches that serve 11 million Canadian customers, it makes sense why TD was rated one of Greater Toronto's Top Employers by the Toronto Star and one of Canada's Top 100 Employers in Maclean's.
TD Bank Group's Management counts the following MBAs among its leadership: CEO Bharat Masrani (Schulich at York), Marketing Planning Manager Alicia Leung (Schulich at York), Senior Manager Debra Hiralal (Rotman), and Professional Services Procurement Manager Bernie Kovar (Ivey Business School).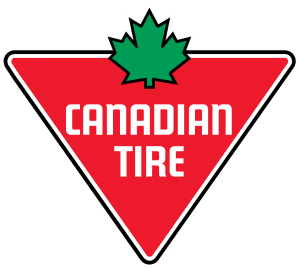 Founded in 1922, the Canadian Tire Corp is a retail company that sells auto, sports, leisure, and home products—sort of like the Canuck version of Sears or Autozone. CTC employs over 58,000 people and reported earnings of $12.46 billion in 2015.
President & Chief Executive Officer Michael Medline received his MBA from College of William & Mary, while Head of Corporate Affairs Susan O'Brien is an Ivey Business School alumnus.
George Weston Ltd. is a public food processing and distribution company—the largest of its kind in Canada. Founded in 1882, Weston employs over 155,000 employees at over 2,300 stores throughout the country.
Notable MBAs within its board of directors: Executive Chairman Galen G. Weston (Harvard Business School), A. Charles Baillie (Harvard Business School), and J. Robert S. Prichard (Booth School of Business at the University of Chicago).

Manulife Financial (also known as John Hancock in the U.S.) is a financial services group that offers financial protection and wealth management products and services, including "life insurance, long-term care services, pension products, annuities, mutual funds and banking products."
Manulife employs over 24,000 Canadians and reported earnings of over $34 million in 2015. Manulife MBAs include Senior Executive VP of the U.S. Division, Craig R. Bromley (Schulich at York), President and Chief Executive Officer of Asset Management Kai R. Sotorp (Harvard Business School), and President and Chief Executive Officer, Asian Division, Roy Gori (University of Technology, Sydney).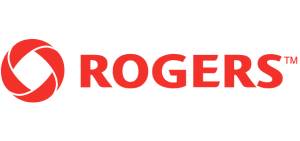 Rogers Communications is a communications and media company that provides "wireless voice and data communications, high-speed Internet, cable television, cable telephony, and data networking service," according to its bio. Rogers employs 26,000 Canadians and reported revenues of over $13 billion in 2015.
MBAs among its leadership ranks include Chief Customer Officer and Ivey Business School alum Deepak Khandelwal and Chief HR Officer Jim Reid, who earned a degree from the DeGroote School of Business at McMaster.

Onex Corporation is one of Canada's oldest private equity investment firms. Founded in 1983 by former Bear Stearns trader and proud Manitoban Gerry Schwartz (Harvard MBA '70), Onex can be found on the 49th floor of downtown Toronto's Brookfield Place. Harvard Business School alums Kosty Gilis and David Mansell oversee 233,000 employees who manage approximately $22.7 billion of capital.
About the Author