Financing Your MBA, Part 2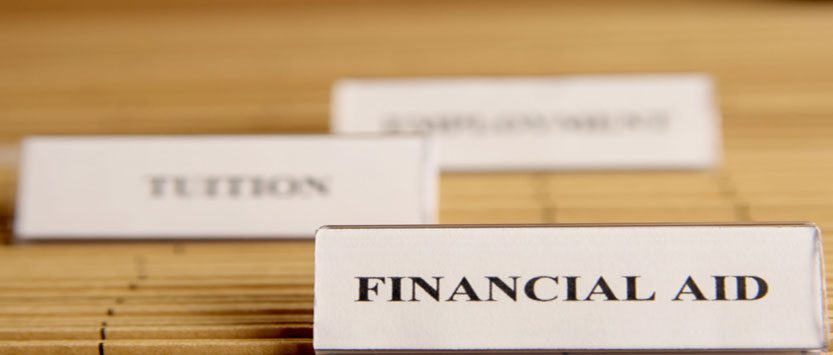 In the first of our multi-part series on financing your MBA, we took a look last week at the costs involved in attending a top-tier business school. Now, with a better handle on how much money you'll need, let's start looking at where that funding will come from.
Students typically rely on a mixture of savings, fellowships and scholarships, employer or outside assistance, and loans to meet the cost of an MBA program. According to the GMAC 2016 Prospective Student Survey, prospective students expect to finance almost half their education through a combination of grants, fellowships and scholarships (26 percent) and loans (20 percent). Other anticipated sources of aid include personal savings, parental support, employer support and spousal or partner earnings.
Meanwhile, estimates from several top programs suggest that between 30 and 50 percent of students receive some form of fellowship or scholarship. For instance, the Stanford Graduate School of Business calculates that 50 percent of its students receive fellowships funds, while New York University's Stern School of Business states that up to 20 percent of its full-time MBA students receive merit-based scholarships. Harvard Business School (HBS), one of the few schools to solely offer need-based aid, reports that 50 percent of students are eligible for needs-based Fellowships. About half of all HBS students receive approximately $37,000 each year through need-based fellowships, the school says.
The best place to find information about a particular program's financial aid offerings is the business school's financial aid office, which may be run by the parent university. Along with providing substantial information about school-based fellowships or scholarships, financial aid officers can also help students navigate the loan application process and secure alternative sources of funding. In addition, free online resources such as finaid.org, scholarships.com or Peterson's Award Database can provide students with further guidance in financing their degrees.
School-Based Financial Aid
Schools often offer a variety of options to help students pay for their education. These options can include merit- or need-based business school scholarships or fellowships, university-wide scholarships, work-based opportunities such as research assistant or teaching assistant positions, and lists of outside resources. To find out more about a particular school's offerings, students should refer to the financial aid or cost of attendance section of a school's website or contact the school's financial aid office directly.
Merit-and Diversity-Based Fellowships and Scholarships
Most scholarships provided by schools are awarded based on merit, meaning they are offered to students who have demonstrated qualities such as academic excellence, professional aptitude or outstanding leadership. Merit-based scholarships are usually awarded at the admissions committee's discretion in order to attract the highest caliber students and can cover the full cost of tuition.
To enhance the diversity of a class, private donors, alumni and corporations also can endow a variety of scholarships or fellowships targeted towards applicants with a particular career interest, educational background, nationality, racial or ethnic identity, or gender. In addition, some schools offer financial awards to students who are already enrolled and have demonstrated leadership on campus or exceptional academic ability.
The process of applying for scholarships and fellowships varies by school. In some cases, students are automatically considered for these awards when they submit their applications to an MBA program, with no additional work required. Alternatively, some scholarships and fellowships require an additional essay, submitted either at the time of application to the program or after acceptance. A large majority of merit- and diversity-based awards are time-sensitive or based on a first-come, first-served process, so students are encouraged to apply early in the MBA admissions cycle.
Scholarships provided directly by a school are typically offered on a consistent basis year to year. However, endowed fellowships or private scholarships may not always have funds available. Students applying separately to these scholarships and fellowships should check with the head of each program to ensure they are being offered that year.
Need-Based Awards
Though not as widely available, schools may offer financial aid based on students' demonstrated financial needs. Certain leading schools, such as Harvard, are notable exceptions to this trend in that all of the fellowships they offer are based on financial need. Need-based aid may come in the form of a grant, which does not need to be paid back, or a low-interest loan.
When deciding whether to offer a student need-based aid, the financial aid office typically weighs the student's income from previous years; his or her spouse's financial situation; any assets such as stocks, trust funds or home equity; and other outside funding such as employer assistance. Schools compile this information by either asking students to fill out school-specific forms or, in the case of U.S. citizens and permanent residents, using information found in the Free Application for Federal Student Aid, more commonly known as the FAFSA.
School-Based Work Opportunities
MBA programs typically discourage full-time students from working during their studies. However, some business schools, like Stern, do offer work-based financial assistance, in which students apply to work with professors on research projects or help teach classes in exchange for tuition reimbursements. These opportunities may pay up to $20,000 a year and are usually available after a student has been enrolled for at least a semester.
Loan Repayment Assistance Programs
Loan Repayment Assistance Programs (LRAPs) are designed to encourage students to pursue careers in the public and nonprofit sectors, which generally offer lower salaries than those in the private sector, by offering assistance on loan repayments. While the individual requirements of each program vary by school, LRAPs typically require that a graduate work full-time, receive an income below a certain threshold and demonstrate they required financial aid during their MBA studies. Financial support from these programs varies from covering a certain percentage of a student's loan to assuming the full cost of a loan payment.
Next up in the series, we'll provide an overview of private scholarships, as well as public and private loan programs. In subsequent posts we'll examine options for international students, specific financial aid programs at individual schools and more. So stay tuned.
This article has been edited and republished with permissions from Clear Admit.
About the Author