Financial Times Reveals Top Finance MBAs for 2017

The business end of business school has become a great cause of concern, particularly since the bubble burst in '08. MBAs need to be more technically adept and more comprehensively schooled to remain competitive in the financial services industry. As is the case with any major investment, the question is always how to get the most bang for one's buck from whatever opportunity's in play.
This is essentially how the realm of finance operates, in which insights into the hows and whys of the ways individuals and institutions allocate resources allow those very same individuals and institutions to maximize value and minimize risk.
On the subject of maximizing value and minimizing risk for you, dear reader, we analyzed the top 10 finance MBAs from Financial Times' list of the top finance MBAs for 2017 to offer a handy consumer guide for all you aspiring asset managers and risk analysts.

Number one overall on the FT list is Stanford GSB, with a finance faculty that "strives to produce research that addresses topics of interest," including "how security prices and interest rates are determined in the market [and] how corporations raise capital and make investment decisions." Finance majors in Stanford's MBA program graduate with a ridiculous median starting salary of $266,000 per year.



Second on the FT list is Harvard Business School. The required finance curriculum tackles evaluating complex investments, setting and executing financial policies within a firm and integrating financial decisions. The curriculum imparts "basic analytical skills and principles of corporate finance, functions of modern capital markets and financial institutions, capital budgeting, discounted cash flow valuation and risk analysis." Finance majors in Harvard's MBA program graduate with a median starting salary of $232,000 per year.



Third on the list is the MFin degree at Cambridge's Judge Business School, which emphasizes the theory and practice of finance within "first-class training for ambitious and successful finance professionals." Judge has "strong links with the banking and finance industry." The median starting salary for graduates from Judge's MFin program is $209,000 per year.



Fourth on the FT list is NYU's Stern School of Business, which features a finance program that prepares graduates for careers within "financial institutions, industry, government or nonprofit institutions." The finance curriculum applies "economic analysis, accounting and quantitative methods" to microfinance—namely, corporate finance and investments and macrofinance—financial markets and global finance. Stern's faculty, which includes 2003 Nobel Prize recipient Professor Robert Engle, is comprised of "government advisers, consultants to leading firms and major government agencies, journal editors, trustees and directors of corporate and nonprofit firms." The median starting salary for Stern graduates is $171,000 per year.



Next on the list was the University of Chicago's Booth School of Business. The finance curriculum at Booth emphasizes coursework in corporate finance, which prepares graduates at the business level, and investments, which prepares graduates to make decisions in financial markets. Students learn to "evaluate risk and reward through an empirical lens," and "acquire a healthy skepticism that prompts [them] to look at each solution and probe for better explanations." The median starting salary for Booth graduates is $179,000 per year.



The Wharton Penn finance department prides itself for its position at the cutting edge of new developments in savings behavior, portfolio choice and asset pricing techniques. Wharton offers specializations in Banking, Corporate Finance, Financial Instruments and Portfolio Management and International Finance. The median starting salary for Wharton graduates with finance MBAs is $201,000 per year.



Eighth overall on the FT list is Oxford's Saïd Business School, which prepares graduates to "meet the demands of today's recruiters" within investment banking, private equity, asset management and corporate finance. In fact, the finance recruitment lead of Said's Careers Centre is there to help students network with "industry leaders, bulge bracket investment banks, smaller boutiques, funds and traders." Students are guided by some of the most esteemed faculty in the realm of finance, which includes "leading academics, practitioners and policy makers." According to FT, the median starting salary for Saïd graduates with finance MBAs is $155,000 per year.



Following Dartmouth's Tuck School of Business on the FT list is Northwestern's Kellogg School of Management, coming in 10th overall. The Kellogg finance MBA grooms "well-rounded finance experts who are prepared to innovate and drive growth in business." Students learn to "create and lead successful financial models" by introducing them to topics in technical asset pricing, corporate financial policies, capital market dynamics, investment banking, consulting, investment management and private equity. According to FT, the median starting salary for Kellogg graduates—60,000 strong—with finance MBAs is $178,000 per year.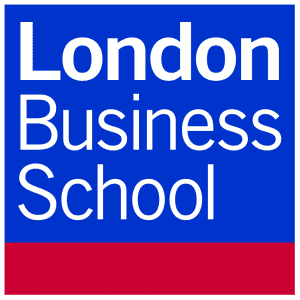 Following Kellogg on the list was the London Business School Master's in Finance program, which over the course of 10-16 months equips students with a global view of finance by "boosting analytical and financial decision-making skills with the latest frameworks and techniques." The MFin at LBS has an "outstanding global reputation and strong links with financial institutions, recruiters and practitioners." LBS' strategic location gives students access to over 75 percent of the top 500 international companies in a global banking center. According to FT, the median starting salary for LBS graduates—90 percent of whom accept job offers within three months of graduation—is $169,000/year.
About the Author