Friday Morning News & Notes: Stanford Success, Philly Job Growth And More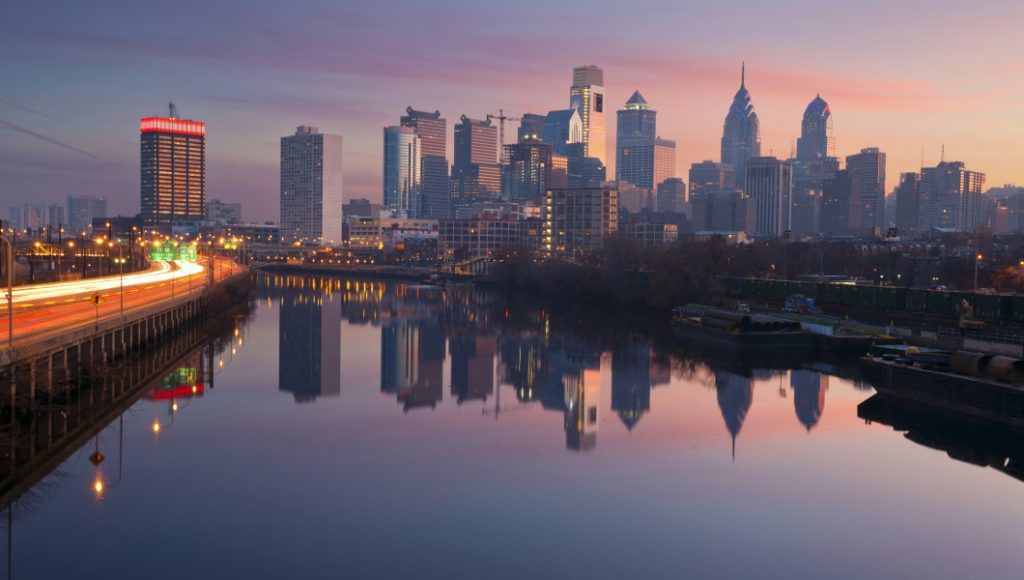 Good morning and happy Friday!
Here are a few stories you may have missed from the week that was …
In their newest piece in Bloomberg, reporter Shahien Nasiripour takes a look at the rousing financial success of Stanford Graduate School of Business students, finding that failure and passion are important parts of career-building. The result is taking a left-of-center approach helps those MBA business school graduates help pave paths truer to their own ambitions.
At Stanford, past failures are celebrated, and students are known to skip reading assignments in favor of meetings with venture capitalists in the hope that their fledgling ideas may get funded. Highly ambitious students at other top-ranked business schools normally seek lucrative jobs in private equity and other well-paid sectors. At Stanford, those kinds of jobs generally elicit "snores" from fellow students, he says, because so-called gunners chase riskier ventures.
CBRE Group, Inc., a commercial real estate investment company, has calculated recent employment figures (based off of findings from the Bureau of Labor Statistics) that mean exciting times for the city of Philadelphia. "For the first time in at least 25 years," reports Philly.com writer Jane M. Von Bergen, "the number of jobs in Philadelphia is growing at a much faster pace than in New York City."
In terms of the raw numbers, New York is still fairly far ahead in terms of job growth—creating 75,900 jobs compared to 19,200 jobs in Philly—due to vast differences in population size. However, the deviation in terms of growth rate is still a pretty remarkable achievement, considering the losses taken into account after the recession in 2007. The Economy League of Greater Philadelphia inspected the numbers a bit further, finding that the city's immersive and expanding tech industry helping the change. Technical.ly looked at the figures, finding this standout figure:
Over 102,000 people in the region hold IT occupations. Since 2002, employers have added 25,000 tech jobs, which equals to 25 percent of all net job growth in the Greater Philadelphia region during that period.
In the newest installment to the "Leadership Lab" series over at The Globe & Mail, Ted Rogers School of Management MBA Director Kim Bates and Dean Steven Murphy penned a fairly damning op-ed, contemplating business school's place in continually developing world and addressing its societal failures. Discussing the "left behind" narratives prominent in populist politics, Bates and Murphy note that the majority of positive economic upheaval is concentrated in urban areas, giving those in rural areas a disadvantage. Business schools may be able to help this cause, however, they also may be causing harm.
Along with the great opportunities that business schools provide, they also play a role in contributing to the divide that has resulted in the 'left behind' narrative. Financial analysis taught by business schools clearly supports decisions by corporations to seek the cheapest labour and the most complex labour-saving technologies, while ignoring more complex issues associated with the loss of gainful employment in many parts of the developed world.
The two particularly pinpoint what is being taught in business schools at even the most basic level, saying, "Curricula are remarkably silent on how stable societies filled with prosperous families and governments that analyze problems using science perform better than societies with very few wealthy individuals and a majority of poor people leading unstable lives. The global financial crisis also bears the imprint of the business school, and the types of rational financial incentives and flight from regulation, while buffering most of the middle and upper ranks from its consequences."
In news that won't actually make you want to take your hair out, eat the hair, and savor the suffering of all the hair you decided to eat, Judy O'Connor, mother of Marty, will earn an honorary MBA from the Argyros School of Business at Chapman University. Marty joined the business school after relocating from Florida to California following his paralyzing injury. After rigorous therapy, Marty joined the two-year MBA program at Argyros. Judy attended "every class, tutoring session, group study session and more" with her son.
While being recognized for his accomplishments earlier this year, Marty O'Connor had the chance to meet with Chapman University president Daniele Struppa. During that meeting, he made a formal nomination for his mom to receive an honorary MBA.

"When Marty came to me asking if Chapman could present an honorary degree to his mom – and to keep it a surprise – there was no hesitation to make this happen," Struppa said in a statement to ABC News. "The provost, the dean and the faculty senate immediately approved my request. The dedication from both Marty and his mother in his pursuit for a Master's in Business Administration is nothing short of admirable. We were more than happy to make this happen."
About the Author