MBA Alumni Spotlight: Former Time CEO And Wharton Alum Laura Lang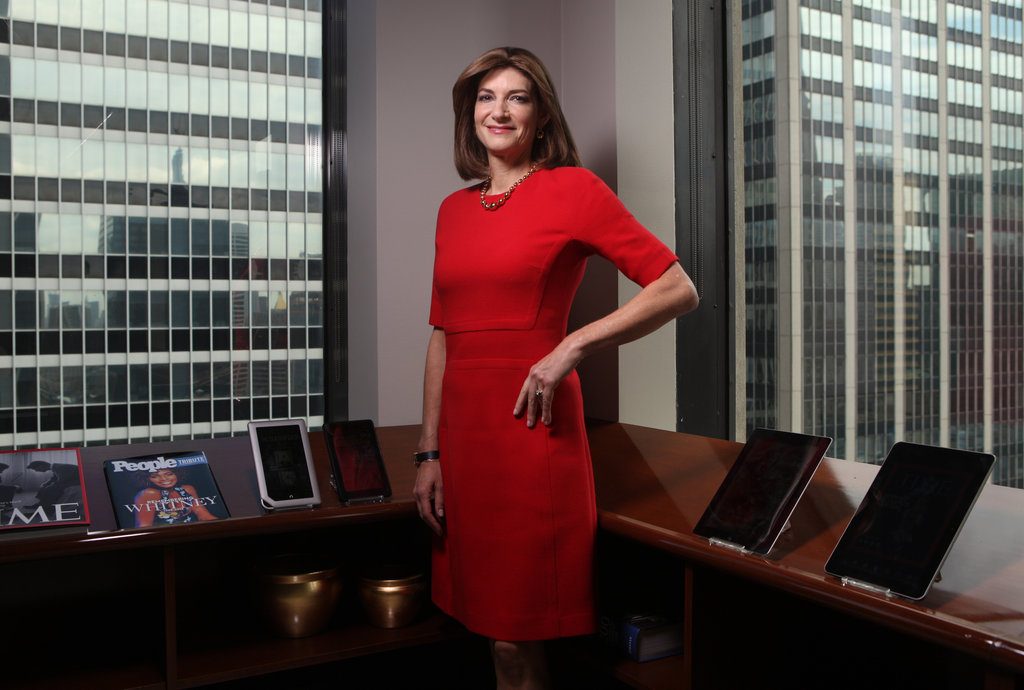 Laura Lang, former CEO of Digitas and Time, Inc., is a top example of how far an MBA can take you. A graduate the Wharton School at the University of Pennsylvania, Lang has proven again and again the power of women and business and the strength of an MBA education.
After graduating Wharton in 1980 with an MBA in finance and marketing (with an undergraduate degree from Tufts University), Lang began her career in product and brand management, working for a time with companies like the Quaker Oats Co., Pfizer Pharmaceutical Co. and Bristol-Myers. Throughout the years, she moved into marketing management with roles as Senior Vice President at Yankelovich Alancy Shulman and President of the Marketing Corp. of America. There, she focused on strategic consulting for clients across a variety of industries.
In 2007, Lang took over as CEO of the American Wing of Digitas, one of the world's largest digital agencies which she has been aligned with since 1999, running the company's New York office. At that time, the company was managing more than 3,000 employees in countries across the world. At the time, AdvertisingAge named her among "Women to Watch". In her 2007 profile, AdvertisingAge credited Lang's Wharton MBA and experience with her "strategic point of view."
The following year, Lang was named Global CEO of Digitas, leading the company's expansion to Brazil, India, Singapore, Sweden and Australia. In 2008 alone, Lang was responsible for doubling the new-business revenue of Digitas and expanding relationships with many of the company's key clients. She remained Global CEO until 2012, before and during which time she made BtoB Magazine's "Who's Who" list three time- 2006, 2007 and 2009. In 2012, she was ranked 44th overall of Forbes' list of "Power Women."
By 2011, Digitas was the largest digital agency in the United Sates, earning more than $500 million in revenue in 2010, and yet Lang went through with the tough decision to leave the company for a role as CEO at Time Inc. Before leaving, Lang was responsible for helping Digitas go public and for its sale to Publicis Groupe. Commenting on her transition from Digitas to Time, Lang commented that it was "an opportunity to influence the industry from a different sector."
When leaving Digitas, Time Warner Inc. CEO Jeff Bewkes said of Lang: "Laura's leadership experience, brand management expertise, understanding of digital and marketing and strong relationships with the creative and advertising communities are a great fit for Time Inc."
Lang's time as CEO of Time Inc. was short lived—a result of changes to the company which took place in 2013. In March of that year, after discussions that the magazine portion of Time Warner might merge with another company, the decision was made to simply spin off Time magazine into its own publicly traded company. Lang, who planned to stay on during the transition process, chose not to run the new and separate Time Inc.
"The planned spin-off has … made me reflect on what is the best path for me and company going forward. After considerable though, I have decided that taking the company through a transition to the public markets is not where my passion lies," wrote Laura Lang in her resignation memo to Time Inc. employees.
Currently and since 2014, Lang has served as the Managing Director for Narragansett Ventures, where she focuses in particular on strategic digital advisory services and digital investing. She also serves in a number of other roles, acting on the advisory board for the Tufts University Entrepreneurial Leadership Program and on the Board of Directors for Benchmark Electronics and Nutrisystem. From 2014 to 2016, Lang also served on the Board of Directors for Care.com, Inc.
About the Author