Top MBA Recruiters: Time Warner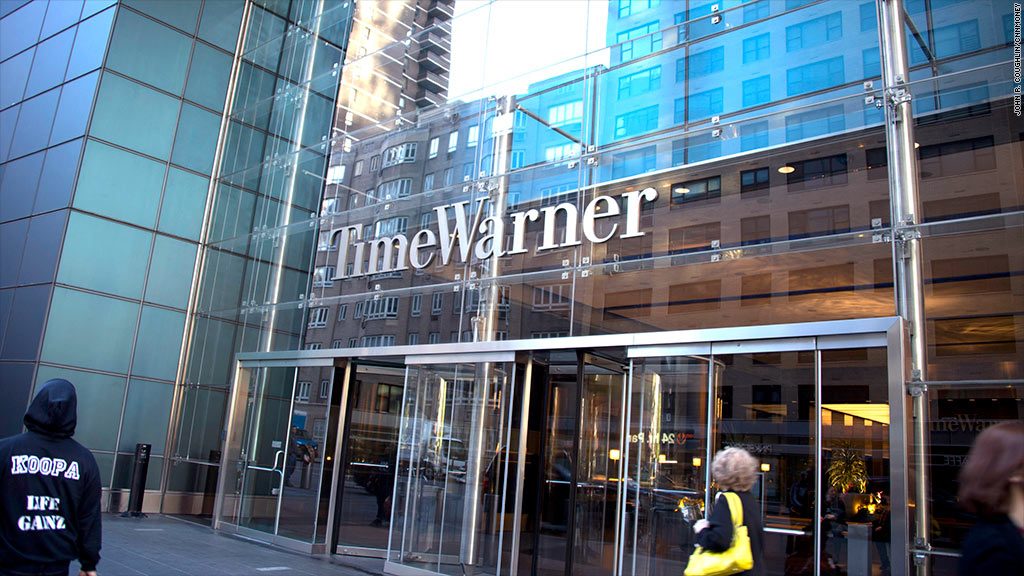 We live in a time where media conglomerates are larger than ever, tracking everything people watch, listen to, and stream. While this can be a pretty scary thought, it means these companies deal with lots of money, and companies that deal with lots of money need lots of MBA talent. One of these media conglomerates is Time Warner Inc.
Time Warner was originally found in 1990 after a blockbuster merger between Time Inc. and Warner Communications. Today, the company has three operating divisions —Turner Broadcasting System, HBO, and Warner Bros. Entertainment — and its major assets also includes The CW, Warner Bros., CNN, DC Comics, and 10 percent of Hulu.
Headquartered in New York City, Time Warner Inc. among the world's largest entertainment corporations in terms of annual revenue, totaling $28.11 billion just two years ago. Media revenue includes advertising, but also things like circulation revenues for newspapers and magazines. The company employs approximately 25,000 people worldwide as of December 31, 2016.
"Our investment in Hulu underscores Time Warner's commitment to supporting and developing new platforms for the delivery of high-quality content and great consumer experiences to audiences around the globe," Jeff Bewkes, Time Warner's Chairman and CEO, said.
As the company looks toward the future — and at the $80 billion elephant in the room that has taken the form of a suspended merger with AT&T — it's looking to add more MBA talent to usher in a new era at Time Warner.
Why Work at Time Warner?
Time Warner spells out why on it's careers page:
"As a global leader in media and entertainment with businesses in television networks and film and TV entertainment, Time Warner Inc. offers exciting and rewarding career opportunities across a multitude of disciplines. We are innovators in technology, products and services and our company's core values are reflected in our culture and leadership. We strive to hire the most talented individuals and are committed to helping employees feel valued and inspired."
Time Warner is well known for it's diverse and open work environment. Several organizations and publications have given the following accolades to Time Warner:
Best Place to Work For LGBT Equality – Corporate Equality Index
2016 Top 50 Companies For Diversity – Diversity Inc
2014 Worlds Most Ethical Companies List – Ethisphere.com
Top 50 Organizations for Diversity – DiversityBusiness.com
2011 Catalyst Award Winner
2011 Top Ideal Employers – Universum
Getting Your Foot in the Door
If you're wondering whether Time Warner is the right for you, or if you want a direct path to getting your foot in the door there, an internship is your best bet. The company offers internships at each of its divisions. These internships provide valuable experience in media and entertainment, and opportunities to develop key skills and build a network.
Summer internships at HBO offer students the opportunity to work in multiple areas of business, including: Business Affairs, Consumer Marketing, Corporate Communications, Creative Services, Digital Products, Documentary, Domestic Network Distribution, Finance & Accounting, HBO Entertainment, HBO Sports, Human Resources, Information Technology, Legal, Program Strategy & Planning, and Media Production & Operations.The program lasts for 10 weeks and is paid, but is only available to undergrads.
Turner internships are open to college juniors, seniors, graduate students, and recent graduates. Opportunities are available year-round in industries like news, entertainment, sports, technology, and much more. All postgraduate internship positions are paid and last 11 months. Internships are offered in Atlanta, Los Angeles, New York, and Washington DC.
Warner Bros. internships are open to graduate-level students. These paid positions offer our interns exposure, experience, and education, while providing the best possible mentoring and learning opportunities. The internship is designed for future business leaders who wish to work in administration, marketing, finance, production (TV, Film, Animation, etc), and more.
What Type of Jobs Are Available?
Following their internship, MBAs may be hired for a variety of jobs and careers, including:
Manager, Budgeting (Warner Bros.) – Burbank, CA
A budgeting manager at Warner Bros. is responsible for overseeing the preparation of the annual budget, quarterly forecasts, monthly financial close inputs, variance analysis, and reporting related to WB Technology. The company manages and mentor four Senior Financial Analysts, while also working closely with other teams, including FRB, EIS, and EFS, to ensure that outputs from the Budgeting team are in line with expectations. You can click here for more details.
HBO Manager, Marketing Data Operations (HBO) – New York, NY
A Marketing Data Operations Manager at HBO is part of the Consumer Marketing team. This position is responsible for ensuring a high state of data readiness to support HBO's data-driven marketing campaigns. You can click here for more details.
Salary Expectations
MBAs hired at Time Warner are compensated well. According to PayScale.com, MBAs at Time Warner make the following salaries:
Master of Business Administration (MBA), Finance – $89,000
Master of Business Administration (MBA), Marketing – $80,750
About the Author