What Should You Study? Finance vs. Marketing MBAs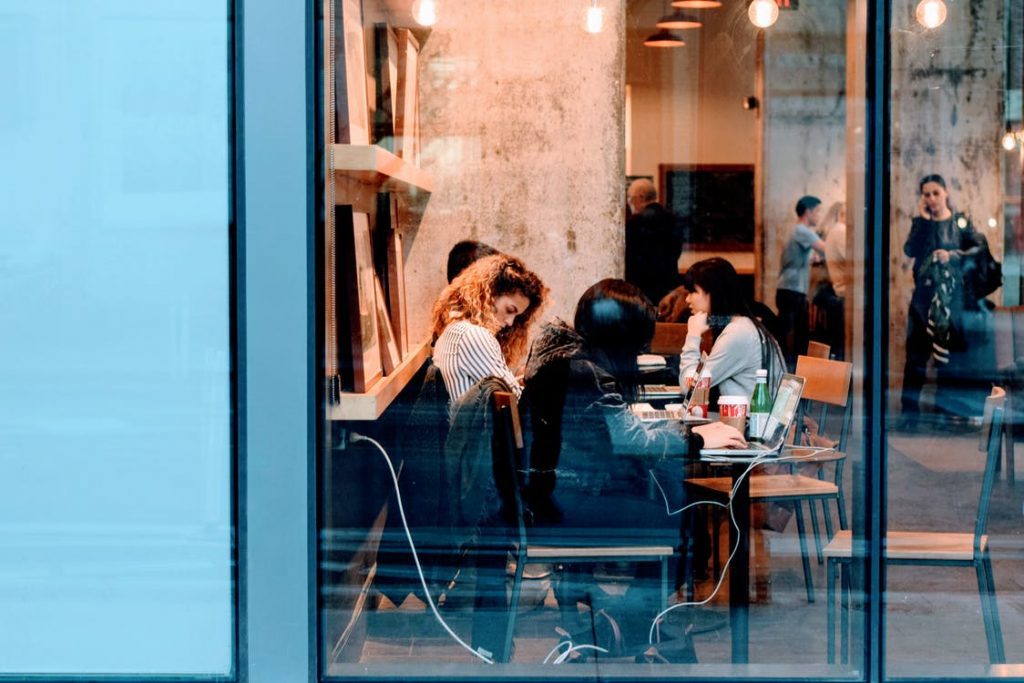 George Harrison, in his final album Brainwashed, has a line in a song that goes, "We pay the price with a spin of a wheel / with a roll of a dice / Ah yeah, you pay your fare and if you don't know where you're going / any road will take you there."
A comforting piece of advice for those who suffer from Fear-of-Missing-Out syndrome, especially when it comes to a business school education.
When it comes to furthering one's education in business there are many roads to travel. No matter the focus, an MBA will indelibly lead to a stimulating career. But for those in a perpetual grass-is-greener state, let's investigate the benefits of finance and marketing with the hopes of clearing a surefooted career path.
MBA In Marketing
As is always the case, there is an underlying tension in the subconscious of commerce. We are still torn between which consumer model to favor, having not completely discarded face-to-face brick-and-mortar transactions in favor of the more efficient yet socially disconnected digital form of commerce.
In this tense commercial landscape, marketing now requires a new type of ingenuity—the ability to maximize revenues from digital, print, television, and radio. While Master's degrees in marketing can certainly lay the groundwork for digital marketing enterprises, the broader wingspan of an MBA in marketing arguably holds more weight in today's economic climate.
MBAs who major in marketing signal that the individual can look to future modes of refreshing the image of a business—a crucial talent in order to stay afloat in the ocean of industry. On a more practical level, there are certain executive positions that are only accessible to ladder-climbers with MBAs.
Marketing MBA Jobs
Here are some more specific examples of roads one might take with a marketing MBA:
Marketing Management
Operations Management
Marketing Channels Strategies
Consumer and Brand Insight Strategy
Internet, technology, retail, digital, sports, and other specialized marketing fields
Forecasting, Modelling, and Marketing Strategy
International and Multi-National Marketing
Sales Force Management
Wages
Monster.com breaks down how Marketing MBA wages can be extremely competitive:
Top 10 Business Schools for Marketing MBA
2017 top 10 business schools for marketing MBAs, according to U.S. News & World Report:
MBA In Finance
Not unlike marketing, an MBA in finance will help graduates stay ahead of the curve. However, within a finance MBA, one gains foresight to the ebbs and flows of the overall economy. They are the eye in the watchtower, providing market analysis, advice on calculated risks, financial planning, and overseeing the overall growth of a company. As with any MBA, the skillset acquired is much broader than having a focused Master's degree and starting salaries are expected to be much higher.
---
---
According to Lynn University, an MBA in finance provides an individual with "thorough examinations of industry standards in the fields of both individual and corporate investments, helping students understand the diverse, dynamic landscape of financial management. You'll also examine the ethical concerns of the current financial marketplace and the implications of the global economy."
Key valuation models that will be explored are the Capital Asset Pricing Model (CAPM), Arbitrage Pricing Theory (APT), and Equity valuation. Depending on one's pursuits "Graduates of this specialization can obtain senior financial analytical positions within all sectors of the global economy, or can use their understanding of finance to their advantage as they pursue leadership positions."
Finance MBA Jobs
According to Study.com, common professions for finance MBAs include:
Senior Financial Analyst
Manager of a Finance Department
Chief Financial Officer
Commercial or Investment Banker
Real Estate or Insurance Finance Manager
Wages
Finance MBA wages, courtesy of Monster:
Average annual salary: $121,000
Chief Financial Officer: $168,000
Financial Director: $151,000
Senior Financial Analyst: $85,600
Top 10 Business Schools for Finance MBA Programs
Here are the U.S. News & World Report top 10 business schools for finance MBAs:
University of Pennsylvania (Wharton)
University of Chicago (Booth)
NYU (Stern)
Columbia Business School
Stanford Graduate School of Business
UC Berkeley (Haas)
Harvard Business School
University of Michigan (Ross)
In the end, U.S. business schools that offer exemplary marketing MBA programs tend to also offer exceptional finance programs. Both industries offer high-earning, yet competitive career opportunities. However, finance graduates tend to marginally make more per year, yet those specializing in marketing may have more diverse career options. That being said, getting into either finance or marketing would appear to be a savvy career move if you earn a chance to study at the well-regarded business schools mentioned above.
About the Author