Real Humans of the Syracuse Whitman Class of 2019
On the eve of its 100th anniversary, the student body of the Whitman School of Management at Syracuse University has become more diverse than ever before. Not only do most of the students from the Whitman Class of 2019 come from outside the United States, but the majority also earned undergraduate degrees from various non-traditional backgrounds, expanding what it means to be a Syracuse MBA.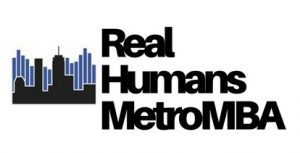 Among the Class of 2019, just under half (46 percent) of students in the program identified as female; well over the national average, according to GMAC data. Along with the 61 percent of students arriving from outside the United States, the Class of 2019 shares the unique distinction of being one of the youngest in the country, with an average age of just 25. In an academic field usually dominated by older professionals with rich, traditional backgrounds, Whitman has managed to disrupt many of the perceptions that come with an MBA.
The average GMAT score has been steadily rising over the past several years as well, jumping from 623 last year to 643 for the Class of 2019. But alongside rising test score averages, the prior work experience of the class has fallen, dropping from an average of 38 months to 28 months in just one year.
The expansive talent pool at Whitman, however, isn't solely limited to the traditional full-time program. The ever-advancing online MBA, known simply as MBA@Syracuse, allows students to study many of the more traditional MBA specialties, including: accounting, business analytics, entrepreneurship, and finance, as well as supply chain management and marketing management. Not only that, Whitman states emphatically that there is no distinct difference in the curriculum of the online MBA and the full-time program. Rather, the only key difference is flexibility. Students in the online program can take classes from anywhere, with residencies offered in multiple cities outside of Syracuse.
To get a greater understanding of what it means to be a Syracuse MBA student, we spoke with several current students, including an Azerbaijan-born startup founder, an Indian-born analytical software expert, and an American dual JD/MBA prospect who is making a huge transition away from a career in Antarctica. Read on to see what's in store for these students at Whitman and what life after an MBA may look like.
About the Author