How Can You Get a Job at Boston Consulting Group in 2018?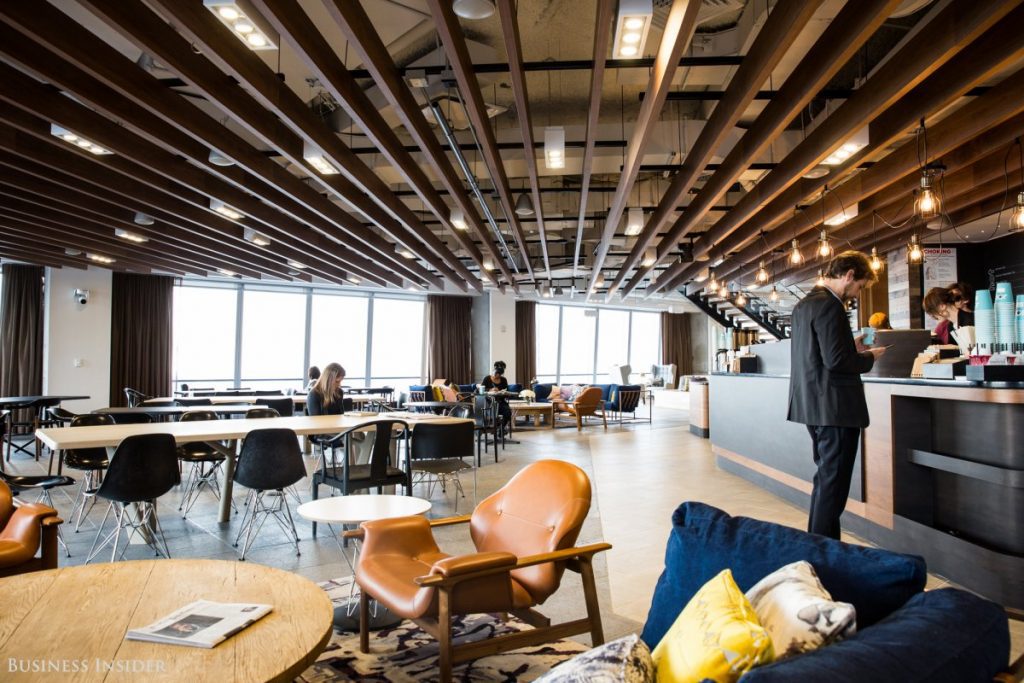 Boston Consulting Company—a global management consulting firm— has offices across more than 90 cities and 50 countries, advising clients in the private, public, and not-for-profit sectors, including a healthy chunk of Fortune 500 companies. Considered one of the most prestigious management consulting firms in the world, BCG was ranked fourth in Fortune's "100 Best Companies to Work For" in 2018.
But, how can an MBA help you land a BCG job?
Working for BCG
According to Management Consulted, BCG has a demanding recruiting and hiring system. The firm hires undergrads as associates who work for two to three years before moving on or pursuing an MBA. However, it is very difficult and highly unlikely for an associate to make the leap to consultant without an MBA. If you're hired as an MBA, you enter as a consultant with plenty of room for growth—to project team leader, principal, and then, finally, as a partner partner.
According to former BCG senior partner Lucy Brady, the company looks for a candidate's record of academic and professional success, but also want to hire candidates who have overcome setbacks.
"We look for resiliency and adaptability, and the ability to learn from your mistakes and grow from them," she said in a previous interview.
CNN revealed that 11.72 percent of MBAs want to work for BCG. However, BCG's recruiting process is demanding, with Glassdoor previously ranking the firm among the most difficult companies to interview with.
The high job demand and lengthy interview process isn't without reason: MBAs typically thrive at BCG due to the companies the emphasis on career development. BCG's PTO (predictability, teaming, and open communication) policies allow for a healthy work-life balance for employees, which has paid numerous dividends. Internal surveys have shown that the program has led to a 74 percent increase in reported intentions to stay with the company for the long term. BCG was also among the companies that signed the 2016 White House Equal Pay Pledge.
BCG Recruiting on Campus
BCG actively recruits students on college and university campuses around the world. Campus visits are a way for students to connect with BCG, learn more about potential job opportunities, and feel out whether a career at BCG is a good fit.
"We have a presence at many of the top universities across the U.S., including Harvard, Stanford, the University of Pennsylvania, Northwestern, University of Michigan, Duke, and the University of Texas," Tina Gao, BCG recruiting director, said in a previous interview. "We come to campus and hold a presentation to introduce the company and then are available for Q&A sessions. We also come back to help people train for our interviews and learn more about the company. We'll come back to campus to interview the candidates we choose."
You can see more upcoming BCG on campus events here. However, if your campus does not have a dedicated page, BCG encourage students to complete an online application for consulting internships.
BCG Internships
BCG's consulting internship programs can be a great opportunity for students to get a feel for the the life of a consultant. BCG Associate and Consultant interns work with current BCG consultants, and are expected to contribute to a real client project. Interns are considered as true case team members and are tasked with everything from working on client projects to socializing with colleagues.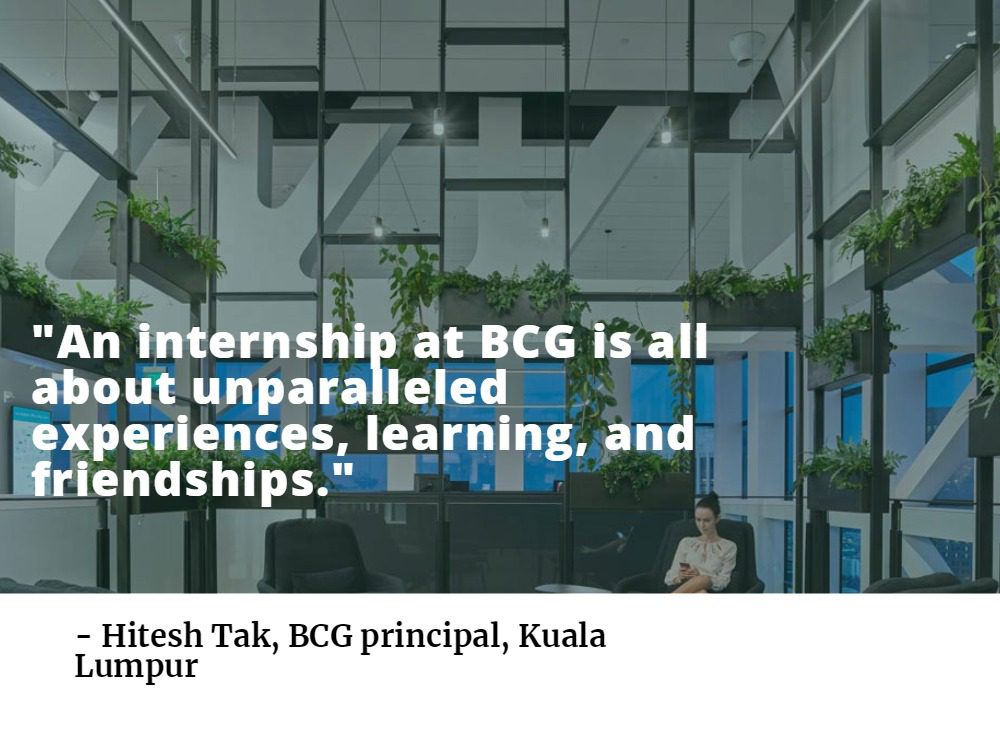 According to BCG, internships vary depending on the project or location. Some interns are expected to travel, but do return to their home offices at the end of each week for special events and social activities. Orientation and training sessions ease interns int their roles before being assigned to a case that aligns with their personal and professional goals, as well as the firm's business needs.
BCG accepts online applications from exceptional business school, engineering, science, law, and humanities students who are nearing the completion of their undergraduate or graduate studies.
BCG MBA Fellows
If you're an MBA who wants to get your foot in the door at BCG, it's worth looking into the BCG Fellows MBA Program, which provides top applicants with monetary awards and individual mentorship by BCG consultants.
The fellow program is only available to full-time MBAs studying at the following business programs: Columbia Business School, Fuqua School of Business, Kellogg School of Management, Harvard Business School, MIT Sloan School of Management, Stanford Graduate School of Business, Stern School of Business, Tuck School of Business, Anderson School of Management, Booth School of Business, Ross School of Business, Darden School of Business, The Wharton School and Yale School of Management.
BCG MBA Salaries
If you score a job at BCG, you'll also be earning a big paycheck—well worth the hours of MBA studies and the rigorous recruiting process. According to Management Consulted, MBAs hired a BCG make earn the following within their first year of employment:
Signing Bonus: Up to $30,000
Base: $147,000
Relocation: $2,000-8,000
Performance Bonus: up to $44,100
Retirement: Profit-sharing into a 401k
About the Author