Your Essential Guide to Pre-MBA Diversity Conferences, Boot Camps, and Forums

Several organizations are focused on helping increase the pipeline of underrepresented demographics—such as women, LGBTQ students, and those from diverse cultural and ethnic backgrounds—to business school and the larger business world. As part of these efforts, many host MBA diversity conferences, boot camps, and forums providing recruiting and networking opportunities to admitted students headed off to business school in the fall. For eligible participants, these opportunities, designed to provide a head start for students in the MBA recruiting process before they even arrive on campus, are well worth pursuing.
Forté MBA Women's Leadership Conference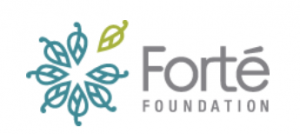 The Forté Foundation, a non-profit consortium of leading companies and top business schools, works specifically to expand opportunities for women in business through a range of financial and educational opportunities. A centerpiece of these efforts is the annual Forté MBA Women's Leadership Conference, which will take place this year in Atlanta on June 15 and 16. Registration is now open for both current business school students and those slated to start their MBA programs next fall.
The two-day conference provides an opportunity for women pursuing their MBA to connect with hundreds of other like-minded students. Billed as a chance to "learn from highly successful business leaders how to develop stand-out skills and project an authentic leadership style," it also presents valuable networking opportunities. Highlights of this year's conference include a meet and greet with Fortune 100 recruiters, more than 150 speakers and presentations from a variety of industries and career paths, and a keynote lecture by USA Today Editor-In-Chief Joanne Lipman. Conference attendees can also take part in the Forté Power Pitch Competition, pitching their ventures to a panel of judges for a chance at cash prizes.
Reaching Out MBA Conference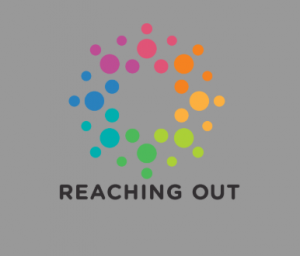 LGBTQ+ students and their allies should familiarize themselves, if they are not already, with Reaching Out MBA (ROMBA). This organization focuses on educating current and prospective MBA students on LGBTQ-specific issues and connecting current LGBTQ students with each other and with alumni communities.
"The conference connects more than 1,600 members of the LGBTQ MBA student and alumni community with more than 90 companies looking specifically or LGBTQ talent," ROMBA Executive Director Matt Kidd explains. Registration is now open for this year's conference, which will take place in Minneapolis on October 4th through 6th.
ROMBA also helps prepare students in advance of the conference. "We want to ensure they are well positioned for their conversations with our corporate partners at the conference and beyond," Kidd adds. ROMBA also offers pre-admission mentoring, a summer consulting project, and webinars designed to help students gain a full understanding of the industries represented at the conference.
MBA JumpStart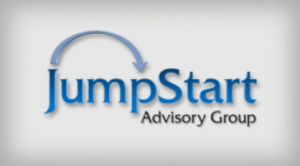 Unlike Forté and ROMBA, which focus on specific student demographic groups, other organizations offer pre-MBA opportunities for students from a range of diverse backgrounds. One such organization, JumpStart Advisory Group (JSAG), provides an array of resources and tools through its ongoing Diversity Forums.
JumpStart will host its Brand Management and Marketing Diversity Forum in Philadelphia on May 20th and 21st and its Financial Services and Consulting Diversity Forum in Chicago from July 10th through 13th. In Chicago, finance will be the focus on Tuesday and Wednesday and consulting on Thursday and Friday, although enrolled students interested in learning about both industries can choose to attend the entire event.
"Selected students from top-tier MBA programs attend industry-specific workshops, are introduced to case studies, and are provided with endless opportunities for networking with corporate partner representatives and other incoming MBA students prior to matriculation," according to the JumpStart website. Students interested in attending should apply here by May 13.
"Diversity for MBA JumpStart is defined as individuals that are under-represented in business including women, Black, African-American, or of African descent, Hispanic, Latin-American, or of Latin descent, Native American or American Indian, Asian and Pacific Islander," the website notes.
School-Year Fellowship Opportunities
In addition to pre-MBA conferences and workshops, students from diverse backgrounds can also apply for a range of fellowship opportunities once they have been admitted to a leading MBA program.
The Toigo Foundation, which is focused on the finance industry, aims to prepare under-represented MBA students for leadership roles and help foster environments where diverse students can thrive during and after their MBA. Recipients of the Toigo Fellowship participate in two weekends of intense training during each year of their MBA program. These training sessions include leadership development and mentoring, networking opportunities, and the chance to make lasting connections across a range of financial industries. Applications are due by April 30, and financial awards vary depending on achievement and financial need. "The selection of each year's class of Toigo Fellows is a fluid process and not limited to a specific number," notes the Tioga website. "Recently, we have selected as many as 80 students (from our applicant pool of nearly 400) to become Toigo Fellows."
In addition to the nonprofit organizations listed above, many well-known corporations also offer fellowship programs of their own that include financial assistance, conferences, and bootcamp-style experiences for students of color, LGBTQ students, and students with disabilities.
For example, Bank of America Merrill Lynch offers a $40,000 fellowship toward first-year tuition as well as a paid summer internship and opportunities for additional funding in the second year of business school. Goldman Sachs features a similar MBA fellowship program that provides funding to cover first-year tuition, a guaranteed summer associate salary, and a signing bonus that carries an additional $40,000 award upon acceptance of a post-MBA full-time offer. To learn about even more corporate MBA fellowship opportunities, click here.
Now, we understand completely that the thought of another application process on the heels of applying to business school may seem groan-worthy to many. But for students from diverse backgrounds, exploring the opportunities presented as part of these pre-MBA diversity conferences, boot camps, forums, and fellowship programs can certainly make the additional effort pay off.
---
This article has been edited and republished with permissions from our sister site, Clear Admit.
About the Author