How Virtual Work Can Learn from the Virtual Classroom

Sponsored Content
How do you connect a workforce spread across different cities, countries and continents?
Finding the answer to that question is among the biggest challenges and opportunities for modern organizations—businesses, non-profits and academic institutions alike. Virtual collaboration and telecommuting are nothing new, but the technology that supports these practices is evolving faster than it ever has before. In fact, the first trend in Deloitte's 2017 Global Human Capital Trends report indicates that the constant pressure to adapt to digital transformation and create "the organization of the future" is the most important challenge facing executives around the world.
Virtual collaboration is rapidly becoming important in the academic world as well, with leading schools like USC Marshall offering mostly online education programs, including its top 10 online MBA program. These programs challenge and teach students to learn, collaborate and communicate more effectively in virtual classrooms as well as in business settings.
Deloitte also makes the point that individuals usually adapt to technology quickly, while organizations take longer to adapt to changes in technology. As a result, there is considerable demand for business leaders and professionals who are not only familiar working and collaborating within virtual environments, but who can also lead and manage virtual teams.
Of course, this is more than just a distance problem. Global businesses face culture and time differences, and many offices may even operate with different technology and processes from each other. The organizations that pull ahead in the new digital age will be those that can continuously look forward to how they can effectively utilize technology to overcome distance, cultural and various other barriers to true collaboration in a virtual space. Fortunately, many of the technology limitations that inhibited remote collaboration are disappearing.
The Future of Virtual Collaboration: Already Here in the Classroom
There is still a lot of room for both software providers and businesses to grow. Although the future of virtual collaboration looks promising, the best practices for using virtual collaboration tools may not be where you think: Instead of businesses, it may actually be universities leading the charge.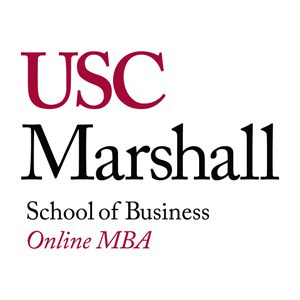 In 2017, for example, the USC Marshall School of Business collaborated with IBM to teach students virtual collaboration skills.  Students were given a group project with one big caveat: They would never meet other members working on the project in person. USC worked with IBM to create an online collaboration platform, so that students could work together remotely.
"Once we moved to a single collaboration platform using the IBM Connections tool … all of a sudden, they're in this single space," said Peter Cardon, Academic Director and Professor at the USC Marshall School of Business. "They're integrating their work. There's this level of accountability. And they can see what one another are doing to really contribute to the project, and that dramatically improves their ability to produce really quality results."
According to Cardon, the success of the initial project created demand for similar initiatives designed to encourage collaboration among students across the world and from different cultures. This in turn shows how the skills taught by these initiatives as well as learnt intrinsically in top online MBA programs are critical for solving the challenges that inhibit the adoption of enterprise virtual collaboration.
USC's Online MBA (OMBA) program provides additional examples of how virtual collaboration can be used successfully to solve real-world business problems. Courses are structured so that students participate in two live video sessions each week; this gives them opportunities to ask questions and more actively engage with faculty. The program also includes a one-unit course that focuses entirely on virtual collaboration, including best practices and technologies for enabling successful collaboration in the workplace. According to Miriam Burgos, Academic Director of the OMBA program, students are given opportunities to reflect on how the skills they learn through virtual collaboration influence their leadership and business expertise.
Students in the online MBA program must also work together to analyze and solve real-world business problems. In one of the first semester-long group projects, for example, students analyze data-driven business strategies. All the data and analytics for these projects are done and coordinated remotely by students from around the world. Each group must then virtually present their findings at the end of the semester.
"It's incredible to see … how students from all over the world—from the U.S. to England to Dubai—are actively networking in an online environment," Burgos told MetroMBA. "The live class sessions get them engaged with the coursework and each other, and they can take these skills outside the classroom. Students often tell us that what they learn in the classroom makes them stronger leaders in their workplaces … they start seeing an immediate impact on their careers."
What Businesses Can Learn from the Virtual Classroom
Encouraging the use of virtual collaboration in business settings has historically been an uphill battle. For instance, many collaboration tools face limited user adoption because they do not offer a seamless transition between employees' workflow and the collaboration tool; this will change as pressure mounts on businesses to embed collaboration functionality with existing tools and processes. Furthermore, a new generation of business professionals will have already gained proficiency in leading and managing online, collaborative projects; these professionals will be able to shift business processes to be more accommodating of virtual collaboration. At the same time, enterprise virtual collaboration will evolve due to several key industry trends, including:
• Communication channel variety: The number of potential channels for collaboration will grow. Some employees shine in face-to-face meetings, but others will shine most in virtual environments. The businesses that master digital transformation will provide a mixture of synchronous collaboration, such as real-time video meetings, and asynchronous collaboration tools, such as file sharing or cloud-based content management.
• Collaboration integrated with content and workflow: The best collaboration tools are only effective if users adopt them. This will push businesses to seamlessly integrate collaboration tools with project management and workflow tools so that collaboration can take place within existing business process and tools.
• Spontaneous Virtual Collaboration: One of the central challenges of virtual collaboration in the past is that it is difficult to mimic in-person experiences like spontaneous brainstorming sessions around the water cooler. Technology integration will help facilitate this; for instance, when chat and video call functionality is integrated with file sharing, it is much easier to discuss designs, plans or other documents while making changes in real time.
In the long-term, businesses will also have access to technology that dramatically alters the virtual collaboration landscape by placing emphasis on more realistic immersion and connection between employees. This is already starting to take shape in technology solutions. For example, platforms such as Cisco Spark VR allow teams to collaborate in full virtual reality environments. Many of these solutions remain in early access or beta testing stages. The solutions' potential to connect employees across the world, however, is limitless. In the case of Cisco Spark VR, the platform creates virtual rooms where people can meet to share 3D images and documents.
Yet, the potential for these platforms extends far beyond meeting in VR spaces. Imagine a future where artificial intelligence makes video calling remote employees a seamless experience, with AI providing virtual name badges and getting rid of background noise automatically. It may be a while before we see full VR conference rooms, but if you want leaders who are at the cutting edge of virtual collaboration, it's time to look inside the virtual classroom.
---
About the Author