Top MBA Recruiters: Fidelity Investments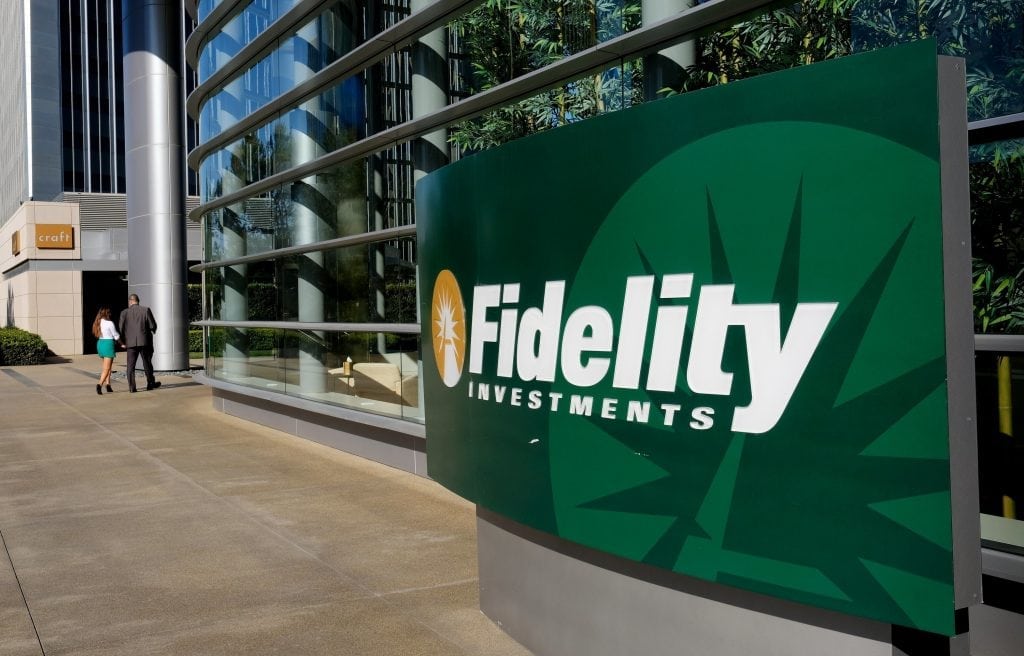 When deciding to earn an MBA, you may have a lot of expectations. Whether you are more excited to build a professional network, gain industry-specific training, or develop leadership skills that can take your career to the next level, MBAs can certainly all agree on one thing they hope to get from their program: a job.
MBA graduates can feel more confident entering the job market knowing that top companies throughout the world are looking to recruit talent like them. To help find the perfect fit, MBAs might consider looking at employment reports from their school and other MBA programs around the world. This can help reveal some of the top companies in the country that are actively looking to recruit MBA talent to join the company.
One familiar company is Fidelity Investments, a multinational financial services with its headquarters in Boston, Massachusetts. Fidelity consistently makes the list of companies hiring MBA grads from some of the best business schools in the country, such as MIT's Sloan School of Management. Originally founded in 1946, Fidelity today is the fourth largest asset manager in the world, with $2.4 trillion in assets.
Knowing that, how can you find Fidelity jobs that are right for you?
What is a Fidelity Career Like for MBAs?
Fidelity's slogan is 'blaze your own trail', which probably explains why ambitious MBAs fit in well at the company. The company offers a number of ways for MBA grads to do so, whether through internships or full-time development programs. Whether graduates are interested technology, finance, investment, or business strategy, there are a variety of Fidelity jobs open for MBAs and MBA graduates.
Fidelity not only encourages their employees to blaze their "own trail," but aims to create the perfect environment in which to do so. MBAs might be pleased to know the company has been recognized among the "50 Happiest Companies" by Career Bliss in 2018, and in 2017 it was recognized by the National Business Group on Health as one of the "Best Employers for Healthy Lifestyles," and a "Best of the Best" by the National Business Inclusion Consortium.
Among the other benefits of working in a diverse and happy workplace like Fidelity, the average salary for employees with an MBA degree is $89,271, according to Payscale data. This can vary depending on the specific career path of each MBA, the highest being MBAs in Global Business Management, who make an average salary of $93,000 per year.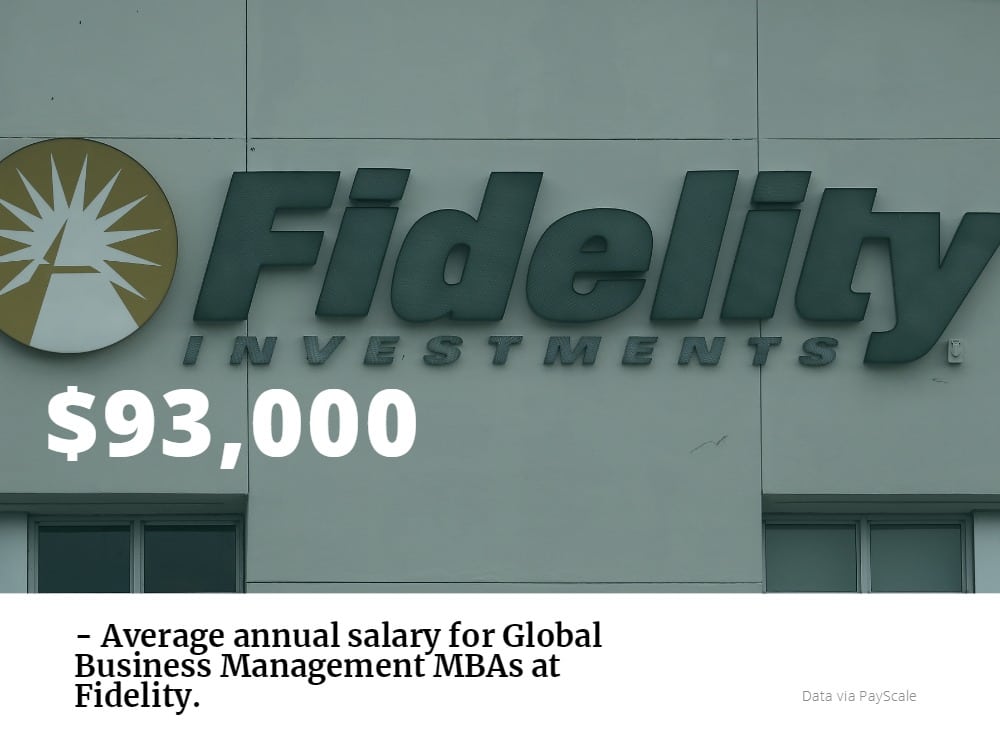 Several of the most prominent business schools in the country offer valuable Global Business Management MBA degree. Of which, include:
Starting the Fidelity Jobs Search
Fidelity demonstrates a commitment to hiring MBAs through an active recruitment program. The program includes Coffee Chats and Campus Presentations at business schools throughout the country. These visits give current students the chance to meet those currently doing the work that MBAs would likely do at the company, including Research Analysts, Directors of Research, and Portfolio Managers.
MBAs starting at Fidelity typically have two main career paths they will follow. Some may develop into a Portfolio Manager. Others may become a Career Sector Analyst. First round interviews typically occur on-campus, but special arrangements are made for students not on Fidelity's campus recruitment schedule.
At Fidelity International, the company's international investment subsidiary, there are additional opportunities for current MBAs to join the company as summer interns. The Equity Research Analyst Summer Internship is an 8-12 week global internship with opportunities in the UK, Hong Kong, Australia, Japan, Korea, Singapore, India, and China.
What Does Fidelity Look For in MBA Candidates?
When hiring MBAs for internships and development programs, Fidelity may have different needs and requirements for applicants depending on the specific field and career they seek. Hard skills tailored to your field of interest are necessary, however. Fidelity also looks for candidates with important soft skills like initiative, ambition, the ability to think independently, and keep cool under pressure.
Interested students can begin searching for Fidelity jobs on the official company website. Applicants should keep in mind the different opportunities available for those currently in an MBA program, near completion, and post-graduation.
About the Author