Morgan Stanley Still Loves MBAs and the Feeling Is Mutual

Though interest in finance and accounting careers may be decreasing, gaining a job at an investment banks such as J.P. Morgan Chase, Goldman Sachs, and Morgan Stanley is still attractive for many MBA graduates. In 2018, a career in finance is the third most sought-after industry, according to a recent Graduate Management Admission Council (GMAC) study. Part of that reasoning is due to the high annual base salary ($115,000), which is this third highest, only behind general management ($125,000) and IT/MIS ($120,000).
So, what does it look like to work for a company such as Morgan Stanley as an MBA graduate? Is it your golden ticket to the future in 2018? We're taking an inside look.
About Morgan Stanley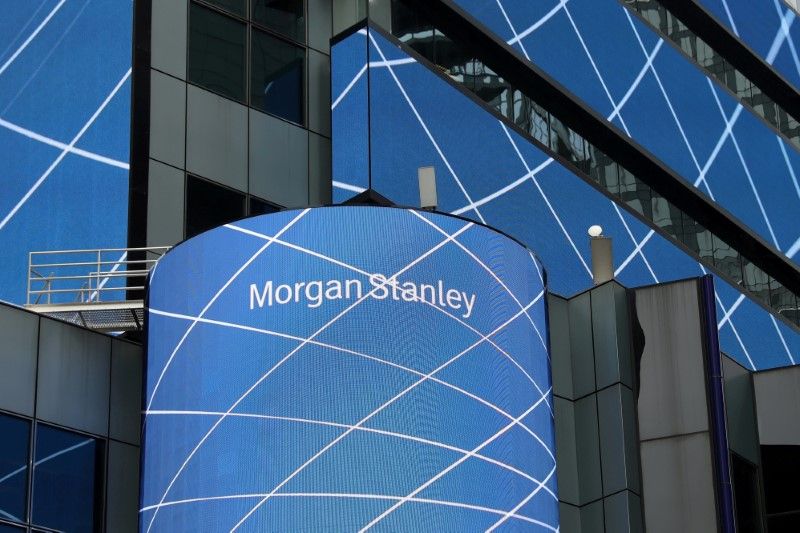 Morgan Stanley is a New York-based investment banking giant that's divided into three main divisions: institutional securities, asset management, and wealth management. The firm provides a wide variety of services including M&A advisory, capital raising, corporate lending, mutual funds, financial planning, annuities and insurance, and more.
Opened in 1935, Morgan Stanley is known as one of the leading investment banks in the world with one of the top financial advisor sales forces in the industry. The company is known for its high-profile deals and consistently top ranking in important league tables: first in global equity, second worldwide announced M&A deal volume, and first in global IPO underwriting.
With offices in more than 42 countries and more than 55,000 employees worldwide, this giant of the finance industry is an attractive employer.
Why A Morgan Stanley Career Is Attractive
If you're looking for a high paying job, then you've chosen the right industry and the right company. According to the New York Post, Morgan Stanley is paying a premium for MBA recruits straight out of business school—as much as $215,000 annually. The memo, released to Bloomberg revealed that the higher salary (20 to 25 percent) is just one piece of their plan to improve conditions for junior bankers and retain young talent. Morgan Stanley also plans to offer quicker promotions (two years instead of three).
"The ability to recruit, develop and retain top talent by offering attractive career opportunities is a key priority," the memo notes. "We will continue to maintain the finite nature of the program by assisting those who have decided to pursue other careers at the end."
Beyond an impressive salary, Morgan Stanley is an attractive place to work because it's considered the second most prestigious banking firm, the seventh best banking firm for CSR initiatives, and it's ranked fourth on Vault Banking 50. Morgan Stanley is known for its "team-like culture," "prestige," and "phenomenal people." Here's what employees had to say:
"Best in class."
"As good as Goldman, and best in tech."
"Elite bulge bracket, interesting deals."
Starting Your Morgan Stanley Career
Landing a position at can be very competitive. The company recruits at top business schools such as Columbia Business School and Dartmouth Tuck and only brings in about 1,000 interns each year. However, the recruiting process is relatively straightforward with recommendations to attend a student ambassador event in the fall and an on-campus event in the spring before applying.
A career in investment banking is prestigious, which means you're up against the best and the brightest MBAs in the country. To earn a Morgan Stanley career, you may want to consider either the Morgan Stanley MBA Fellowship Program, which is a summer associate internship and financial award for outstanding women, black, Hispanic, Native American, and LGBTQ students, or the MBA Early Insights Program for pre-MBA students. You can also attend the full-day MBA Women's Event. These are all great programs to get an early start at a Morgan Stanley career opportunity.
As for what recruiters are looking for, they're looking for MBA students who go above and beyond. "The students who go the extra mile always attract more attention," writes Meredith Hotarek, a recruiter for Morgan Stanley. "You have to think of creative ways that help your name resonate when it comes time to hire a candidate. That's what helps get you hired."
Hotarek went on to explain that they're looking for candidates who:
Have polished social skills
Use career services
Attend events
Identify and sell their unique experiences
Manage their connections
MBA Programs Offered at Morgan Stanley
Morgan Stanley has Summer Associate programs for MBA students in three different areas: Global Capital Markets, Investment Banking, and Real Estate Investing. Each Summer Associate program begins with a one-week training program at Morgan Stanley's corporate headquarters in New York City and then places the associate on a team. Over the next ten weeks, students work closely with managers, mentors, and industry leaders to improve their foundational skills and gain an in-depth introduction to the firm.
Responsibilities of summer associates can include:
Managing and assisting in corporate finance transactions
Contributing to team discussions and client meetings
Preparing and delivering client presentations
Management multiple products at once
About the Author