New MBA Jobs: Goldman Sachs, Walmart, Coca Cola, and More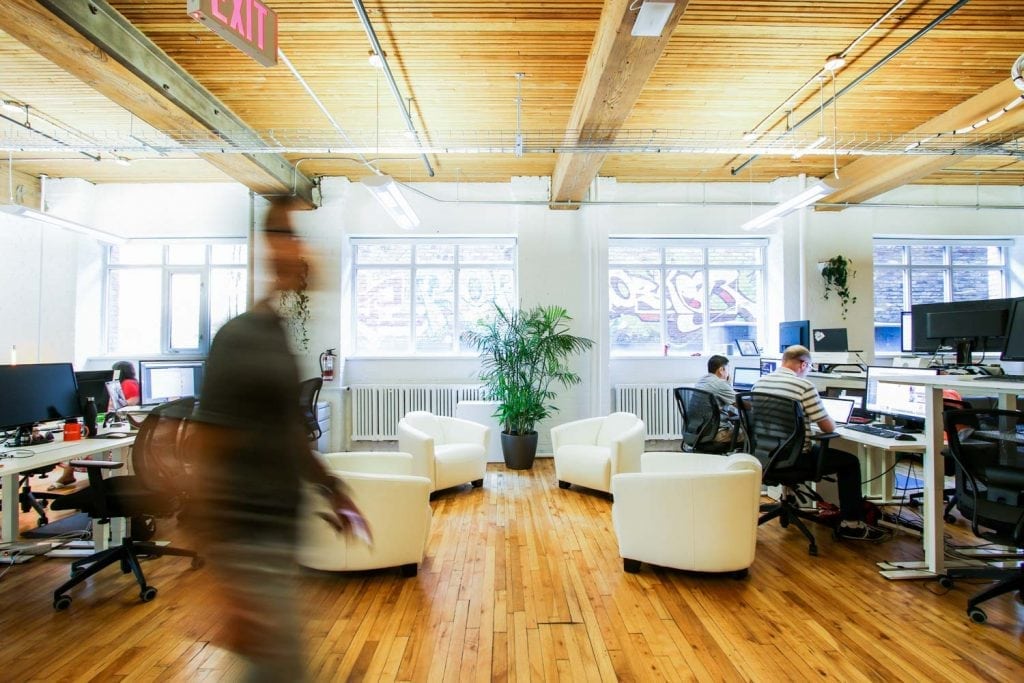 A new week means a new rundown of the best new MBA jobs out there! This list features entry level positions and roles for seasoned vets, so there's something for everyone here. Apply today and get your post-MBA career started right away!
New Analyst Program – Goldman Sachs
Goldman Sachs' New Analyst program is open to graduate students with little or no work experience. New analysts are expected to learn how the firm does business in order to help generate the data necessary to make sound business decisions. Applications for 2019 hires opened on July 1, 2018. Goldman Sachs reviews applications on a rolling basis, and notifies applicants of their status approximately one month after an application period concludes. There are still two upcoming application periods:
Sep. 16 to Nov 15, 2018
Nov. 16 to Dec 15, 2018
Apply here to put your name in the ring for a position at the following offices: Atlanta, Boston, Buenos Aires, Calgary, Cedar Rapids, Chicago, Dallas, Houston, Jersey City, Los Angeles, Mexico City, Miami, New York, Philadelphia, Salt Lake City, San Francisco, Santiago, Sao Paulo, West Palm Beach, Washington D.C., and Wilmington, Delaware. You can find the Goldman Sachs careers page to see other job opportunities.
Business and Commercial MBA Program – Chevron
Chevron also has an entry-level program for MBA students. Program participants in the Business and Commercial MBA program will complete four six-month rotations involving projects in any of the following areas: Strategy, Planning and Business Analysis; Supply Chain Optimization; Business Development; Asset Commercialization; Decision Analysis; Hydrocarbon Scheduling and Logistics; Hydrocarbon Trading Analytics; or Marketing and Sales.
The program gives students access to company resources, as well as mentorship from senior members of the Chevron team. Be prepared to travel too: The program can take participants to offices in California, Texas, Pennsylvania, Louisiana, Mississippi, Kazakhstan, Nigeria, or Singapore. You can learn more from Chevron's careers page. Learn about other MBA opportunities at Chevron here.
Finance Analyst – Procter and Gamble
Procter and Gamble has opportunities for both current MBAs and recent grads as entry level Financial Analysts. Perfect for MBAs looking to crunch numbers that drive strategy, new hires will work on a multi-functional team responsible for a helping a brand, service, or a key project succeed.
This is a rotational position: Early in their careers, employees change assignments every two-to-three years. Analysts may work on any number of teams in Corporate Financial Planning & Analysis, Supply Chain Finance, Sales Finance, Corporate Shared Services Finance and Research & Development Finance. Analysts can also specialize in Tax, Treasury, Accounting or Internal Controls. There plenty of opportunities to work globally, either via business travel or to on a multi-year assignment in Europe, Asia, Middle East, Africa, or Latin America.
There are open positions for those currently enrolled at accredited MBA programs with graduation planned prior to fall 2019, as well as candidates who have already graduated with an MBA and have up to five years full-time work experience. You can apply here today. You can also visit the Procter and Gamble careers page to see more job openings.
Supply Chain Manager – Walmart
Walmart is hiring new Supply Chain Manager at its San Bruno, CA offices—an important position in Walmart's ECommerce Supply Chain operation. The manager will work closely with many other parts of Walmart Corporate, including the Fulfillment Center and Category management. An MBA or Master's Degree in Operations or Supply Chain is a must, as is six or more years of professional experience or relevant internships in a highly analytical, data intensive or strategic role, preferably with significant experience in Supply Chain or online retail.
According to Walmart, responsibilities of the Supply Chain Manager include:
Building, hiring and mentoring a team of managers and associates
Partnering with Category management team to meet business and operational targets
Executing daily processes, including purchasing inventory, troubleshooting problem items, and tracking orders
Developing next generation supply chain systems and prioritize most impactful improvements
See this job, and many more, at the Walmart careers page.
Director of Sales – Coca-Cola
Coca-Cola is hiring a new Director of Sales in Philadelphia. The position is MBA preferred with a minimum of 10 years in sales/marketing and major account management. The new hire will be tasked with leading and developing business relationships with customers to achieve most valued supplier status with Wawa, a beloved local convenience store.
Other major Director of Sales responsibilities include:
Selling leadership on near & long-term strategies, opportunities and initiatives for Wawa/Coca-Cola growth within all beverage segments
Leading the annual business plan development to deliver volume, profit and share growth targets
Aligning system resources to develop and implement best in class food service and retail strategy, shopper marketing and operational programs
See more jobs like this at Coca-Cola's careers page.
About the Author