Top MBA Recruiters: Kaiser Permanente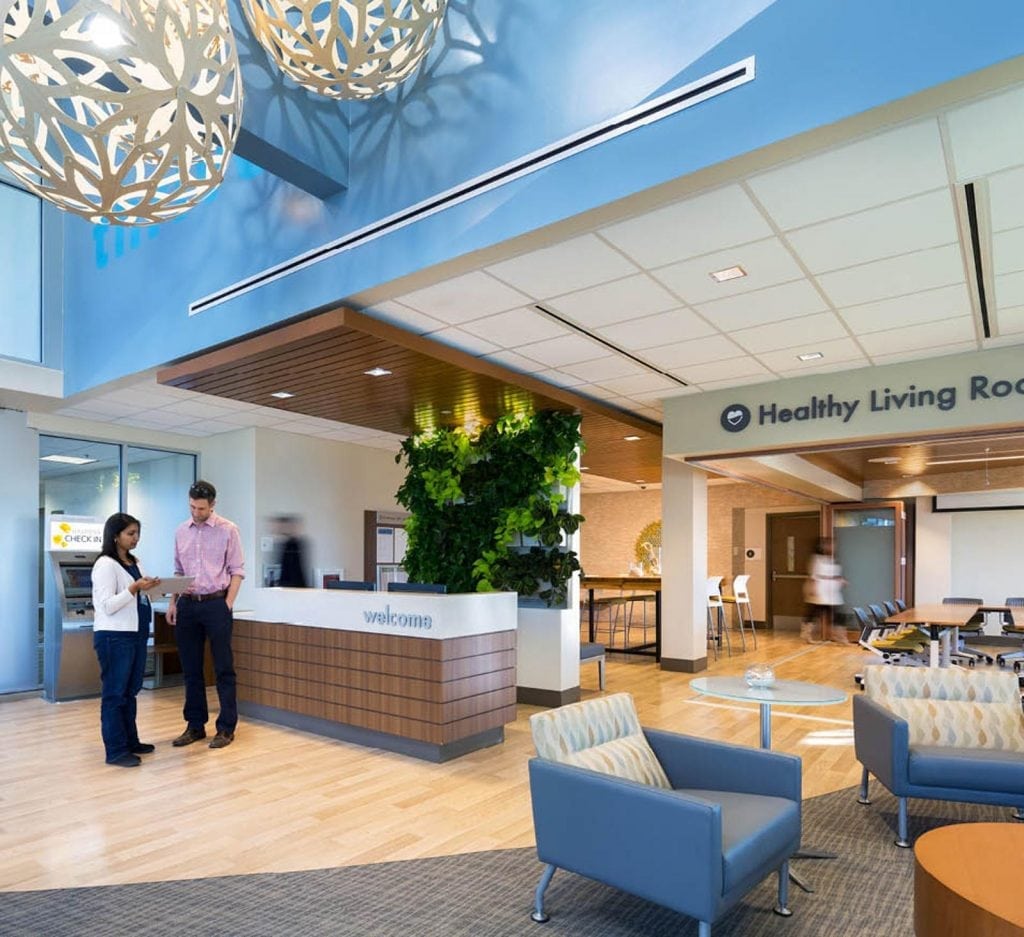 Finding a job post-MBA is at once exciting and challenging. There are thousands of new opportunities before you that you'll have to choose between, and that can leave you feeling overwhelmed. What happens if you choose Career A over Career B? Which employer will offer an MBA graduate the best perks and potential? What industry offers the most job satisfaction?
While there's no single right answer, there are a few employers that stand out for MBAs. These are companies that actively recruit MBAs and have programs in place to enhance the first job experience. One such top MBA recruiter is Kaiser Permanente.
About Kaiser Permanente
Kaiser Permanente is a consortium of for-profit and not-for-profit healthcare entities based in Oakland, California. Founded in 1945, the company is made up of three distinct interdependent groups: Kaiser Foundation Health Plan, Inc. (KFHP), Kaiser Foundation Hospitals, and Permanente Medical Groups. Currently, Kaiser operates in eight states and one district (Hawaii, Washington, Oregon, California, Colorado, Maryland, Virginia, Georgia, and Washington DC) and is the largest managed healthcare organization in the U.S.
11.7 million health plan members
208,975 employees
21,275 physicians and 54,072 nurses
39 medical centers
720 medical facilities
$72.7 billion in revenue
$3.8 billion in net income
What Is Kaiser Permanente Like for MBAs?
As the largest healthcare organization in the states, Kaiser Permanente has many unique opportunities available for MBA graduates. Not only does the company host internships each summer, but they also offer multiple early career opportunities lasting anywhere from six months to two years in a variety of areas from finance to marketing, sales, and administration.
The great part about choosing Kaiser Permanente as an MBA is that it means you don't have to choose between a health insurance company and a hospital. Kaiser rolls together health plans, hospitals, and medical groups all in one, allowing MBAs to test their skills in a variety of settings. And hire they do, each year Kaiser hires hundreds of MBAs to fill positions throughout their organization.
As for working at Kaiser, 83 percent of employees say it's a great place to work offering great challenges (86 percent), great atmosphere (89 percent), and great rewards (88 percent). Some of those rewards include unique benefits and perks such as KP WELL (KP Women Embracing Life and Leadership), which is a program to help women learn, connect, and develop their experience. Kaiser is also known for having a healthy workforce with multiple programs and tools for keeping their employees healthy in mind, body, and spirit.
It's no wonder that Kaiser ranks 16th overall on the Great Places to Work list of the 'Best Workplaces in Health Care and Biopharma in 2018,' and ranked 43rd on the Great Places to Work list of the 'Best Workplaces for Diversity in 2017.'
Among other benefits of working for Kaiser is a healthy salary. According to PayScale, MBAs can expect to earn around $108,000. However, salary varies based on experience and job with Executive MBAs earning $149,000, and MBAs with focuses in business administration earn $112,000.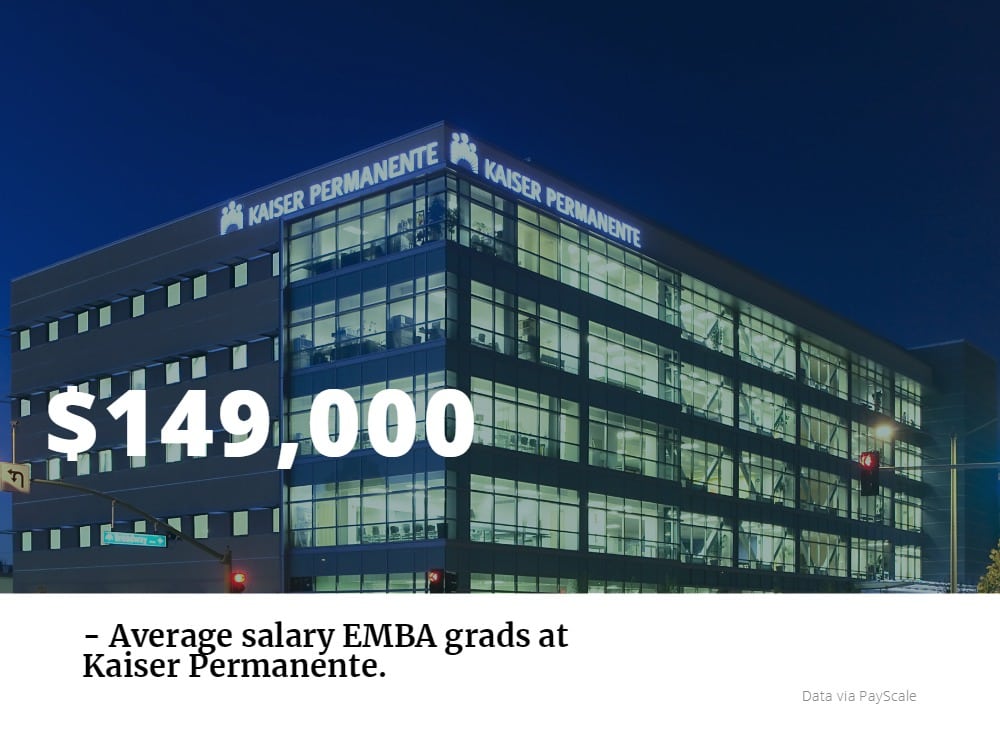 Several of the most prominent business schools to offer a healthcare-focused MBA include:
The Kaiser Permanente Careers Search
MBAs should first consider a summer internship during on the Kaiser Permanente careers search. These internship programs are in a variety of locations, including California, Washington, and Oregon. In particular, MBAs should consider the Business Functions Internship, or Northwest Internship programs.
Both internships last 10 to 12 weeks (typically June through August) with recruiting from January to April. As interns, MBAs  work on real-world projects and initiatives, like developing and analyzing financial data, supporting technology initiatives, and conducting market research. Areas of interest for the corporate internships include:
Finance
National facilities services
Human resources
Internal audit services
Marketing
Sales
Service and administration
Join Kaiser Permanente's University Talent Network to learn more.
After completing an internship, MBAs can join Kaiser in one of its many early-career opportunities programs. There are multiple programs available including:
Marketing & Sales Program: One year working on marketing and sales strategy while also undergoing professional development through job shadowing, exposure to leadership, and educational experiences.
Finance Fellowship Program: This two-year fellowship consists of three rotation assignments and is designed for new graduate candidates interested in a finance career.
California Administrative Fellowship Program: This 12-or-24-month fellowship consists of two or three rotations at medical centers around Northern or Southern California.
What Does Kaiser Look for in MBA Candidates?
When hiring MBAs for a full-time position or internship opportunity, Kaiser looks for individuals with technical, business, and leadership skills. In particular, candidates with strong leadership, agility, quantitative, and communication skills are highly sought after. For consideration, you need a strong interest in the healthcare industry.
To get started, search for Kaiser Permanente careers here.
About the Author