Top 10 Schools that Specialize in Healthcare Management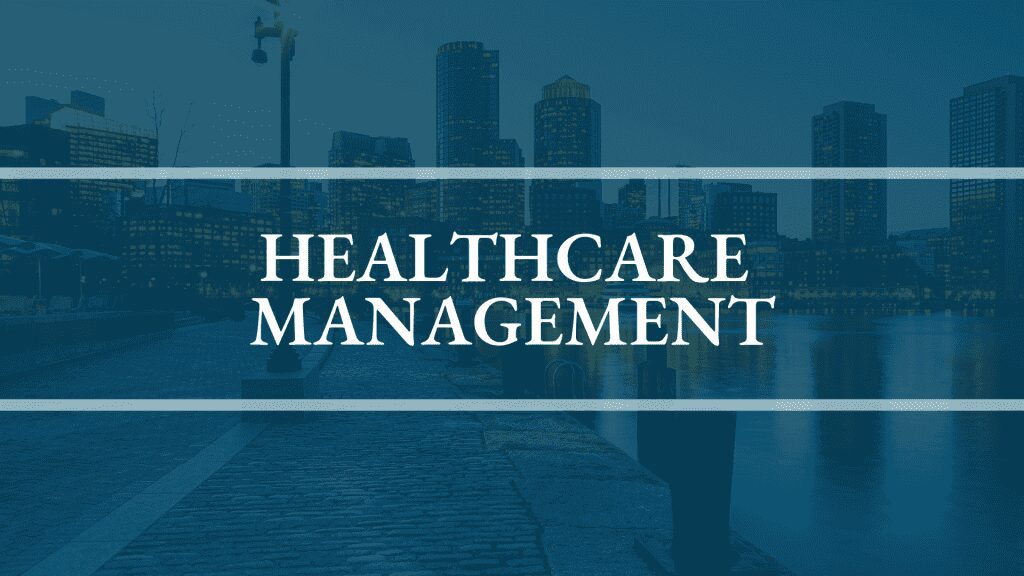 Healthcare Management MBAs are becoming a popular track for students who want to enter a growing industry that's ripe with innovation. According to the Bureau of Labor Statistics, medical and health care managers, also called healthcare executives or healthcare administrators, are responsible for planning, directing, and coordinating medical and health services. They manage entire medical facilities, departments at nonprofits, and medical practices for physicians.
BLS reports that employment of health care management personnel is projected to grow 20 percent from 2016 to 2026, which is much faster than the average for nearly all other industries. This is partially because the Baby Boomer working class is aging into retirement, thus increasing more demand for healthcare services. The average pay for health care management professionals is an estimated $98,350 per year ($47.29 per hour).
While some health care managers have a bachelor's degree, master's degrees also are common in the field. If you're a prospective MBA hoping to enter the health care field following graduation, are you aware of all the specialized healthcare management majors, courses and programs offered at business school across the nation? Many of the country's top business schools have put together special options for students looking to get an in-depth look at one of the largest and fastest growing sectors in the US economy. Let's take a look at the best of the best.
The 10 Best Healthcare Management MBAs
Harvard Business School
MBAs enrolled at Harvard Business School can make health care the focus of their studies. Students on this track have opportunities to analyze health care cases and customize their second-year by selecting courses, projects, papers, and independent studies specific to health care. MBAs can also register for healthcare courses at other schools within the university. Healthcare related coursework includes: Commercializing Science, Innovating in Health Care, and Transforming Health Care Delivery.
Harvard MBAs also have on and off-campus health care activities and networking events with alumni. According to HBS, nearly 200 events are held annually such as the HBS Health Care Conference. This annual health care event brings together more than 600 students, alumni, and professionals, as well as 30 speakers from the health care sector. Harvard also offers countless resources to students who are looking to pursue careers in health care including MBA Career & Professional Development office, the HBS Health Care Initiative, and the student-led Health Care Club.
University of Chicago – Booth School of Business
The Booth School of Business offers a special MBA/Graduate Program in Health Administration and Policy. The program allows for MBAs interested in health care to earn a certificate in health administration. Students can earn either a Certificate in Health Administration and Policy or a Certificate in Health Administration and Policy with a Concentration in Global Health.
The interdisciplinary program features students and faculty from Booth, the Law School, the School of Social Service Administration, the Pritzker School of Medicine, and the Harris School of Public Policy. In order to complete the program and its requirements, students must complete the core requirements of the full-time MBA program, the two required courses and two electives for either of the GPHAP certificate programs, a supervised practicum, and co-curricular activities. The supervised practicum can be completed in a number of ways: Summer internships, Erikson or Quern Fellowships, field placements, research assistantships or internships, or professional experience. For the Global Health Certificate Program, the practicum may also be completed abroad. According to the school, students must also attend three health-related workshops, seminars, lectures, or GPHAP special events each quarter, and summarize each event, to fulfill the co-curricular activity aspect of this program
University of Pennsylvania – The Wharton School
MBAs at Wharton can choose to major in Health Care Management. The major takes the core management principles covered in the MBA curriculum and adds unique elements and issues of the health care industry into coursework. Most students in health care-related dual degree programs complete the Health Care Management major, including MD/MBA and MSN/MBA students.
The Health Care Management major stands out because students must choose the major at the time of application to Wharton. Additionally, it is one of the few majors that helps students obtain summer internships and permanent positions in the health care sector. Placements include positions at consulting firms, biotech companies, pharmaceutical firms, hospitals, insurers, and government agencies. The department also features a mentor program and helps connect students with members of the Wharton Health Care Alumni Association. Elective courses are taken across the university, including behavioral and applied social sciences, biomedical sciences, and social policy. These are taught by an interdisciplinary faculty based in the business, medical, and nursing schools, together with adjunct faculty from area health and science organizations.
Northwestern University – Kellogg School of Management
The Kellogg School of Management offers an MBA with an emphasis in healthcare management. Healthcare at Kellogg (HCAK) is designed to offer an MBA degree intersecting business and health care policies. The curriculum helps students identify the public-private nature of healthcare and features a curated list of faculty-recommended courses designed to relate healthcare with finance, public policy, and economics.
Kellogg also partners with healthcare executives and organizations to offer students opportunities to solve a real-world business problems and gain valuable insights into leadership, new networks, companies, and industries. The school also holds annual events that help connect MBAs with health care partners, including the annual MacEachern Symposium, the Business Healthcare Conference, and the Biotech and Health Care Case Competition.
University of California, Berkeley – Haas School of Business
Berkeley Haas offers a concurrent MBA/MPH degree with the School of Public Health. The dual-degree program offers co-curricular offerings that prepares students for senior positions in health-related industries, including care delivery, insurance, biotech, consulting, pharmaceuticals, and social impact. Enrolled students will earn both an MBA and an MPH in Health Policy and Management.
The MBA/MPH program only accepts about 20 students per year. Over 30 months, the program covers complex health service and technology issues and topics such as managed care and insurance, biotechnology, and pharmaceuticals. In addition to coursework, students must also complete a three-month internship.
Berkeley Haas is also a founding member of the Business School Alliance for Health Management, attracting a significant number of students pursuing a career in health care (approximately 15 percent for the class of 2019). Prominent alumni of the program include: Sarah Krevans, CEO of Sutter Health; Jennifer Liebermann, Director of the Kaiser Permanente Garfield Innovation Center; and Derek Newell, President of Castlight and former CEO of Jiff.
University of Michigan – Ross School of Business
Ross offers a Healthcare Management Concentration that compliments the school's full-time MBA, with electives at Ross and throughout the university. Students take 12 credits of healthcare course work and must complete the requirements within the 57 credits needed for the MBA degree. They can add the concentration in the first year of enrollment and complete the program in two years. Courses include Survey of the U.S. Healthcare System, Cost-Effectiveness Analysis in Health, and Managing People in Health Organizations.
The program also features healthcare-related activities outside the classroom and various career services to help place MBAs in prominent health care roles, such as the Ross Global Healthcare & Life Science Symposium. Sponsored by numerous organizations in the healthcare industry, the HLS Symposium features panel discussions, keynote sessions, and a company-sponsored case competition. It's also a great opportunity for students to network with representatives from the healthcare and medical industry.
Columbia Business School
While Columbia Business School does not offer a specialized healthcare track or major, the school's MBA program features robust options for students wishing to pursue coursework in healthcare related topics. Columbia's MBA program offers electives in Healthcare and Pharmaceutical Management (HPM), which include Innovation in Global Healthcare, Healthcare IT Principles and Opportunities, and Pharmaceutical Drug Commercialization.
These courses are taught by a mix of full-time faculty and adjunct healthcare executives. Courses cover critical healthcare topics and areas such as healthcare delivery, health IT, services, biopharma, medical devices, public policy, entrepreneurship, venture investing, and global health.
Companies participate in formal on-campus recruiting at Columbia, and HPM works closely with the Career Management Center and the Healthcare Industry Association to identify opportunities in start-ups, health systems, digital health, provider organizations, nonprofits, and other enterprise organizations for students.
Dartmouth College – Tuck School of Business
Dartmouth Tuck offers an MBA/MPH joint degree. A partnership between the the Tuck School of Business and the Dartmouth Institute for Health Policy and Clinical Practice (TDI), the program prepares graduates for leadership positions in both the private and public sectors of the healthcare industry. According to the school, one-third of program participants are practicing clinicians, one-third are mid-career professionals, and one-third are recent bachelors' graduates.
The dual-degree can be completed in two years and is taken in a cohort structure. Students spend their first year as a full-time MBA student at Tuck and complete the MBA core curriculum. In their second year, students complete a summer internship before taking MPH courses at the beginning of August. The second year of the program involves both required and elective courses at both Tuck and TDI.
The MBA/MPA program is also supported by the Center for Health Care at Tuck, which serves to educate students and prepare graduates for careers in the health care sector. Many graduates of the program pursue career opportunities in consulting or at health care delivery organizations.
Duke University – Fuqua School of Business
Duke Fuqua's Health Sector Management (HSM) Certificate is offered as part of the school's Daytime MBA, Weekend Executive, Cross Continent, and Global Executive MBA Programs. According to the school, the HSM program prepared students for management and leadership roles in health systems, pharmaceutical, consulting, health policy, venture capital, and more. Topics covered include coursework in Health Sector Economics, Biopharmaceutical and Medical Device Strategy, Health Systems Management, and more.
Students who are enrolled in the HSM program are exposed to extra and co-curricular events and programming. These events include HSM Bootcamp—a week-long intensive course for Daytime and Executive MBA students. The bootcamp features faculty lectures, case practices, industry expert speakers, and more.
Yale School of Management
The Yale School of Management also offers a focus area for MBAs in healthcare. The focus is completed alongside the school's core curriculum, while completing additional courses such as Healthcare Economics, Global Health, Healthcare Operations, and Sustainable Innovations in Healthcare.
In addition to healthcare-specific classes and electives, first year students learn about the most pressing healthcare topics and trends by participating in the Colloquium on Healthcare Leadership. This series features candid talks with leaders of hospitals, CEOs of medical device and drug companies, policymakers, and other people shaping the field.
In their second year of studies, MBAs take advanced business and management courses, while continuing to learn more about healthcare management. Courses are taught by experts from the School of Management and other parts of the university, including the School of Medicine and the School of Public Health. The program concludes with a capstone course structured around major challenges in healthcare will deepen your learning and link back to the essential business skills taught in the core.
About the Author