Election Day: What Schools are Saying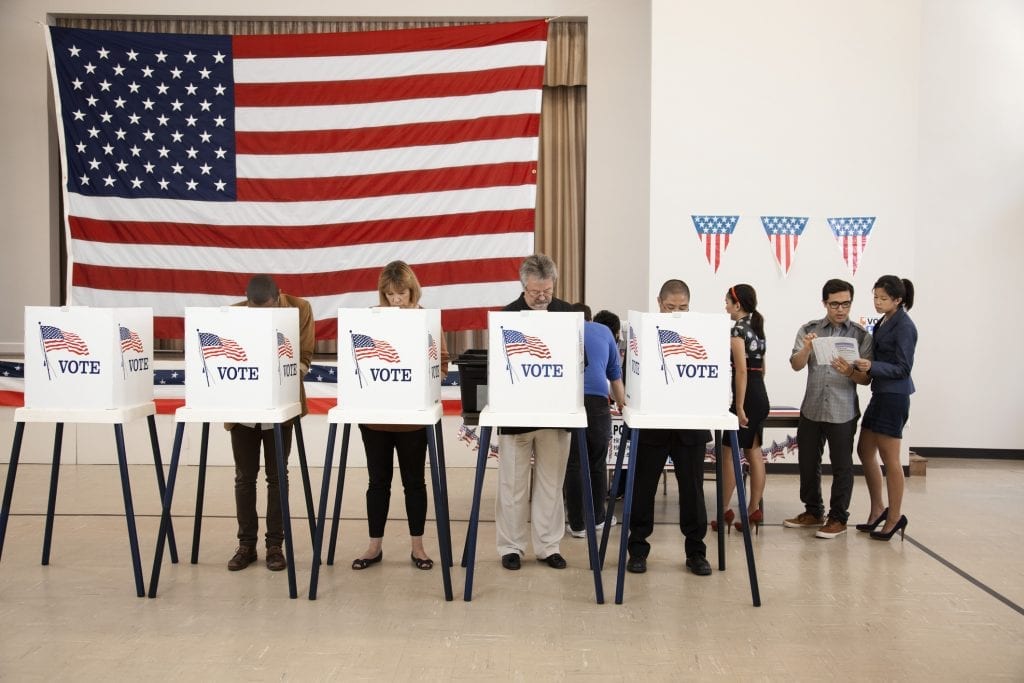 It's election day in the U.S., so for our international readers: whoops! Let's check out some of the day's big stories coming out of U.S. schools.
---
"When it comes to persuading voters, the timing of a candidate's message may be as important as the message itself," Kellogg Insight explains.
The overall conclusion of how to approach election messaging comes from new research by Angela Y. Lee, Professor of Marketing at the Kellogg School of Management. With Concordia University of Montréal Assistant Professor Hakkyun Kim and University of Minnesota Professor Akshay R. Rao, the trio's research finds surprising details that former U.S. President Barack Obama successfully utilized in 2008.
In short, the group's research finds that voters are more responsive to grander, large-scale ideas the further the election is away. However, as Election Day draws closer, more concrete ideas take precedent.
​"[Obama] was emphasizing abstract themes and capturing the imagination of caucus goers, while his opponents were capturing the attention of the D.C. establishment, who then spent a fair amount of time dissecting and critiquing their various plans to fix health care, get out of Iraq, and what have you," Rao says of Obama's 2008 campaign.
The trio note that this approach goes beyond politics. In fact, they argue, the methods can be utilized successfully by marketing in other industries.
Insights from the study, Lee notes, may help consumer goods marketers develop more persuasive messages and may also help public health officials design more effective campaigns against such health threats as obesity and smoking. For example, she says, messages that urge people to lose weight or quit smoking as an immediate goal should provide concrete information on how the objective can be achieved.
You can find out more about the research here.
As the political landscape rapidly shifts in the U.S. and elsewhere, the internet bot game becomes increasingly important. In The Conversation, Tauhid Zaman, Associate Professor of Operations Management, MIT Sloan School of Management analyzes just how much of an impact these elements may have on Election Day.
His research found that bots had a much smaller presence than others may have speculated: "less than 1 percent of the active Twitter users."
In addition, Zaman's work, with his students net another surprising result: Twitter bots helped Hillary Clinton in 2016 more than Donald Trump.
The reason for this, Zaman concludes, is that the effectiveness is not due to the volume, but rather how much individual bots perform. The research finds that there were more Trump-supporting bots in '16, however, Clinton bots tweeted more on average. He does, however, note that the research only gives a small window into the potential impact bots have.
It's worth noting that our analysis looked at a relatively small number of users, especially when compared to the voting population. And it was only during a relatively short period of time around a specific event in the campaign. Therefore, they don't suggest anything about the overall election results. But they do show the potential effect bots can have on people's opinions.
Click here to read more about Taman's work.
Harvard staff writer Christina Pazzanese, in her newest piece for The Harvard Gazette, details the relative uncertainty of what may happen on Election Day this year. "With polling often inaccurate in the last election, no one can confidently predict what the results will be this time, despite any evident trend lines going in," she writes.
The focus of her piece lies on three principle elements: youth turnout; hacking; and ideology. On youth turnout, Pazzanese immediately notes that youth demographics have the worst statistical rates of turnout cycle after cycle in the U.S. With infused commitment to voter registration at the Boston university, turnout could reach a record high. However, like Pazzanese says, polling can be "often inaccurate."
If results from a new Harvard Institute of Politics (IOP) Youth Poll are accurate, turnout among Harvard students could reach a high. Forty percent of voters age 18‒29 say they will definitely vote in the midterm, according to the findings released Oct. 29. Though poll director John Della Volpe said the organizers don't expect that many to turn out, past trends indicate that, even accounting for the usual gap of -7.5 points between those who say they will vote and those who actually do, the figure suggests young voters will turn out in significantly greater numbers than in many years past. The only midterms in which young voters turned out at a greater rate than their typical 18‒20 percent were in 1986 and 1994, he said.
In regards to voter ideology, Pazzanese paints a more ambiguous outlook.
"Amid such rapid change, political analysts and practitioners have struggled to keep pace, especially since 2016 showed how off-track most had gotten. Many hoping to understand how voters think and behave now recognize that polling and opinion data aren't delivering a rich enough portrait of where the electorate is moving ideologically, and why."
Tackling ideology movement in 2018 is endearingly challenging, but left-leaning political data service Catalist, co-founded by current CEO Laura Quinn, a visiting fellow at the Ash Center for Democratic Governance and Innovation at HKS, may have a new approach. The company organized voters into less-than-traditional groups, by approaching potential voters in a different manner.
"So instead of asking questions about expected topics like the Affordable Care Act or gun ownership, which cause people to self-sort into partisan groups, Catalist asks about things that don't signal an obvious right or left response, but gets at someone's values. These are queries like 'Is it morally good or bad to leave a dog out in the rain, or for a soldier to refuse to obey a potentially illegal order from commanders?'" Pazzanese writes. The results are as follows:
Quinn notes the grouping is not a total encapsulation of the electorate, however. "None of these things perfectly explains why people are the way they are. People are complicated, and they change. It's the constellation of things that you believe that give you a sense of the person."
You can read more about election day from The Harvard Gazette here.
About the Author