What Are the 5 Most Common MBA Interview Questions?

To get into an MBA program, you'll first have to make it through the interview process. Depending on where you apply, you could be asked a range of different questions, many of which are specific to the school. Unfortunately, this can make it difficult to prepare for success, especially if you're applying to more than one school at a time.
To help you prepare for your MBA interview, we've gathered together the five most common MBA interview questions, along with advice for answering each question. But first, we need to figure out what questions you're most likely to run into.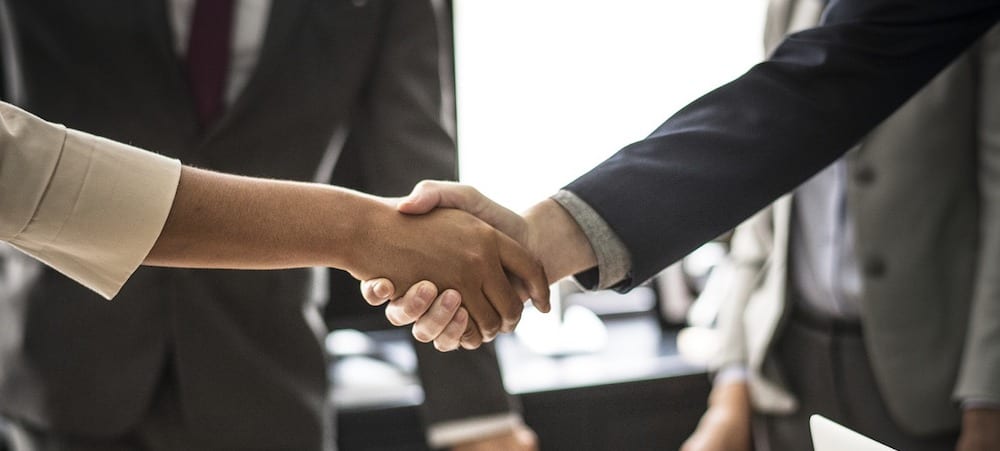 Determining the Five Most Common Interview Questions
In a recent podcast on Clear Admit, Alex Brown, who wrote Becoming a Clear Admit: The Definitive Guide to MBA Admissions, tackled some of the most common MBA interview questions faced by current applicants. He unpacked interview questions such as, "Walk me through your résumé" as well as "Give us an example of a time you took a leadership role."
To get a full idea of the most common interview questions, we took a look at the top ten schools as outlined by the U.S. News & World Report to figure out which questions were asked by the most schools. We looked at:
At each of these schools, there were a few common denominators when it came to questions asked. Here's what we found:
1. Why did you choose this school/program?
Almost every school, except MIT Sloan and Harvard Business School, wants to know why you're interested in their specific program. After all, admissions teams know that you're interviewing at more than one school and they want to know that you've done your research and chose schools that were a good choice for you personally. They don't want to necessarily know that you know the history or prestige of their school or program, they want to know how their program aligns with your goals and interests and how it makes practical sense for you.
When answering this question, you want to try and be as specific as possible when it comes to "why" this program. Be sure to know which clubs, classes, centers, professors, case studies, alumni, or events fit into your MBA goals. This is your best opportunity to demonstrate your research and to show the admissions committee doesn't question why you chose them, and that you've taken the time to imagine what it's like to attend their school.
2. Why are you pursuing an MBA now?
You can go back to school for your MBA at any time, but why are you interested in going back now? That's what every school wanted to know except for Wharton, HBS, and Columbia. The goal with this question is to figure out how an MBA fits in with your current goals for your career and objectives.
During this question, you want to talk about your future career plans and why your situation in life is leading you to make a move to the MBA now. You'll want to discuss your motivation for choosing the MBA now and how the MBA will help your long-term interests be accomplished. Make sure your explanation plots out a path where the MBA is vital to reaching your goals.
3. Walk me through your résumé.
All but four schools on our list asked students to walk them through their resume. Often, this is the first question that you may be asked in your interview. The goal of this question is to allow you to give a summary of your experience to date. This gives the interviewer some groundwork that they can build upon for the rest of the interview. So, how you answer this question is vitally important.
This question might appear very simple at first glance, but it can have a lot of little landmines that you'll want to avoid. A good approach to this question is to think of it as your resume executive summary but in verbal terms. The interviewer is looking for key descriptive terms that define who you are. This is your opportunity to weave in some strengths, passions, and interests.
We suggest coming up with a two- to three-minute verbal version of your resume that focuses on highlights in your career. Make sure you focus on "why" you made certain career choices to better explain your path and then highlight the outcomes of those choices.
4. Tell me about a time you demonstrated leadership. What did you learn from it?
This can be a tricky question, but it's definitely one that you could come across since all but four schools were reported as asking it. The goal here is to demonstrate that you've had some experience in a leadership role, even if it's not traditional. During this question, you can speak about any influence you may have had over your peers—outside of traditional hierarchy—or leadership skills you may have gained during a project.
The key is to prepare three to four anecdotes that you can draw from to highlight such things as your leadership style and skills. In particular, make sure you can talk about key leadership skills such as vision, communication, teamwork, and so forth. And if you can, make sure you can quantify the outcomes of your experience.
5. Are there any questions you'd like to ask the interviewer?
At all but two of the schools—Harvard and Dartmouth Tuck—interviewees were asked to finish out the interview with their own questions. While this might appear to be a simple question at first, it is vital that you get it right. No admissions committee wants you to be a passive candidate, and this is your chance to demonstrate that you are thoughtful, prepared, and interested.
The key here is not to be generic and only ask questions like, "Why do you love X school?" Instead, you want to ask questions that are specific to your goals. For example, you might ask, "What other resources does the school offer for this industry?"
In the end, whether you've already been invited to a few interviews or you're still waiting to hear back, it's important to get prepared as quickly as possible. By practicing answers to some of these common questions, you can ensure that your interviews go off without a hitch.
About the Author