What Do You Do If You Can't Afford an MBA?

An MBA is expensive. There's no doubt about it. So, how do you afford one?
According to U.S. News & World Report, the average cost of an two year, full-time MBA from one of the top business schools in the U.S. is over $130,000. That number doesn't include the cost of boarding and books ($40,000), peripheral expenditures ($20,000), and the cost of lost income ($120,000). Altogether, your total opportunity cost could come to around $300,000 for a two-year MBA.
If that number sounds astronomical, you're not alone. While earning an MBA can advance your career path and greatly enhance your future earnings, few people feel blasé about the upfront cost. However, with a little bit of research, insight, and know-how, paying for your MBA doesn't have to be out of your reach.
If you're a prospective MBA student worried that you can't afford an MBA, here are a few ideas to help you pay.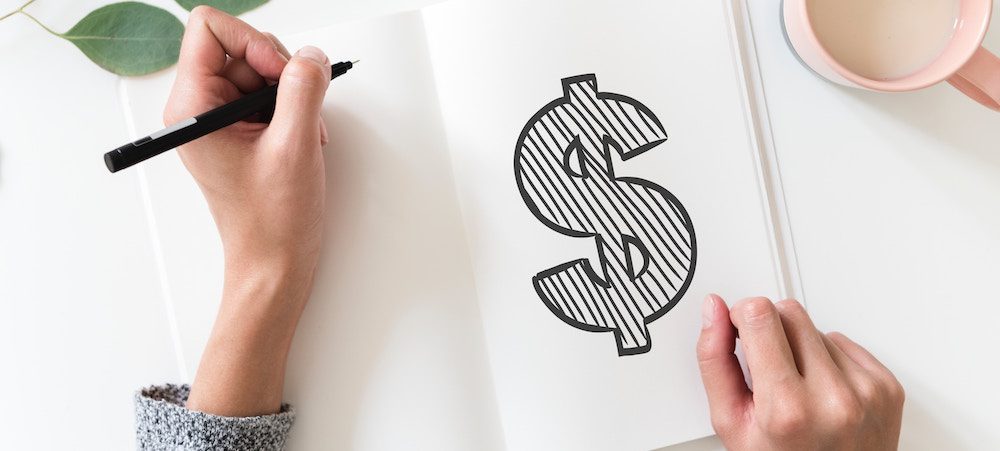 Fellowship Awards
Many business schools have fellowship award programs to help graduate students pay for their education. Fellowships offer grant money that doesn't have to be repaid and can cover full or partial tuition. These fellowships are provided through the generosity of individual, corporate, and foundation donors, and require a student to complete some type of commitment whether that's research, an internship, teaching, or something else.
Columbia Business School offers many merit-based fellowships for MBA applicants who "demonstrate outstanding potential." To be considered, all you have to do is submit your application to the full-time Columbia MBA program, and you'll automatically be considered.
MBA Scholarships
Similar to fellowship awards, many schools offer MBA scholarships to students. These are also known as grants and do not have to be repaid. Scholarships are awarded based on merit or financial need and do not require a work component, unlike the fellowship awards. Scholarship amounts vary greatly by school and award.
At USC Marshall, MBA scholarships are awarded based on academic merit, leadership, work experience, and other characteristics. All MBA applicants are considered and do not need to provide a separate scholarship application.
There are also many external scholarships available for MBA students look at niche awards. For example, a student interested in taxation research might be able to find an industry scholarship in their area. We suggest you explore some of the free scholarship databases available below:
Graduate Assistantship
Another way to afford an MBA is to enroll as a graduate assistant. Typically, this means working alongside faculty or administrators in a research, teaching, or administrative roles. Assistantships may range from a single academic term to a full year in length with students working 15-20 hours per week.
At Northwestern Kellogg, there are a number of assistant opportunities available for graduate students of all levels. As a teaching assistant, you can work as a grader for a course, lead discussions sections during lectures, instruct your own class, or function in an administrative capacity. As a research assistant, you may work in a lab or conduct investigative research under the purview of the primary investigator.
Employer Sponsorship
In some cases, you may be able to pay for your MBA with the help of your current employer. This usually involves some type of obligation such as returning to the company upon degree completion or remaining under contract for a certain number of years. According to a 2016 survey by the Graduate Management Admission Council, around 8 percent of prospective MBA students plan to use employer reimbursement to pay for their MBA.
For example, Deloitte has a Graduate School Assistance Program where high performing analysts have opportunities to go back to school after working for three to four years. These individuals then return to Deloitte as Senior Consultants.
Here's some advice from Wharton on approaching sponsorship with your employer.
Student Loans
It's not always possible to afford an MBA with money that you don't have to pay back. When that's the case, your next best bet is to obtain a student loan.
Federal Student Loans
There are at least two federal student loan options available for U.S. students each academic year: the Stafford loan and the Grad PLUS loan. The Stafford loan is limited to just $20,500 for a year while the Grad PLUS loan can cover the entire cost of attendance. The current interest rate for graduate students is 6.6 percent for "Direct Unsubsidized Loans" and 7.6 percent for "Direct PLUS Loans". To be eligible for a federal student loan, you'll need to complete the Free Application for Federal Student Aid (FAFSA).
Private Student Loans
The other type of student loan available to you is the private student loan. These customize options from private lenders are available at variable and fixed rates and often have lower interest rates than the federal government. For example, Sallie Mae has an MBA loan with variable interest rates from 4.87 – 10.23 percent of a fixed interest rate from 6.25 – 10.23 percent.
Other Ways to Afford an MBA
There are a few other ways that you can afford an MBA. While these are not quite as popular, they are still valid options.
Retirement Savings: According to the IRS, you can make an early withdrawal from your IRA Roth or 401(k) account to put toward qualified high education expenses.
529 Accounts: A tax-advantaged college savings fund (529 Account) is a popular way to pay for school.
About the Author