New MBA Jobs in the Energy Sector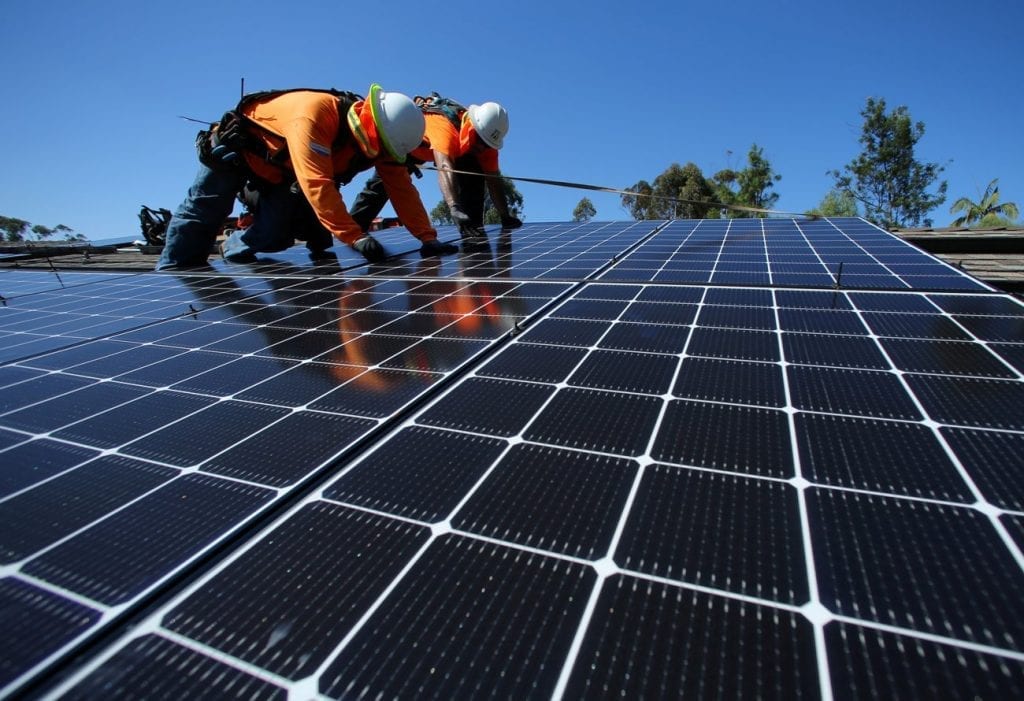 If money makes the world go 'round, the energy sector runs the machines that keep it going. With new energy sector jobs for MBAs popping up regularly, there are plenty of opportunities for recent graduates and current students. Check out some of the best new jobs at companies like Exxon, General Electric, and BP below:
Risk Control Analyst – Exxon
Exxon has an opening for a Risk Control Analyst available at the company's Houston office. The new hire will join a team responsible for managing the risk associated with ExxonMobil's crude and products trading activities. As well, they will provide analysis for global and regional activities, daily on risk positions, and value. The position requires a minimum of two years of experience in energy trading, financial or energy risk management for an analyst role, and another five in an advisor role. An MBA degree is also preferred.
Activities of the Risk Control Analyst include:
Executing daily risk control processes and risk reports
Ensuring daily data integrity, validate positions, and reconcile data inconsistencies
Reporting daily mark-to-market, P/L, and position matching reports to management
Constructing and analyzing transaction models
Defining methodology and execute periodic stress testing
You can find the Exxon careers page to see more jobs.
Energy Analyst – General Electric
General Electric is hiring a new Energy Analyst to join the company's Power Systems Strategy team. Analysts lead consulting and advisory services across the electric power industry and support other GE business initiatives related to power systems equipment and services. Two years of experience in electric power system modeling, energy market design, operations or policy, or transmission planning is preferred, as is an MBA degree.
Responsibilities of the Energy Analyst include:
Conducting studies related to production cost modeling, reliability analysis, power market forecasting and long-term planning
Supporting businesses and initiatives in wind and solar integration, smart grid optimization, distributed energy resources, energy storage, asset utilization, and new product initiatives
Developing and applying market simulation models for the energy industry
Monitoring power markets for rule changes
Communicating results to both internal and external customers
See this job, and many more, at the General Electric careers page.
Finance and Planning Analyst – BP
BP has a Finance and Planning Analyst position open in its Denver office, and join the Business Unit Finance and Planning team to help maximize value company assets and ensuring accurate financial reporting. Analysts will be part of a very collaborative group and serve as trusted finance advisors to the business. The position is MBA-preferred.
Other responsibilities of the Finance and Planning Analyst include:
Coordinate and support the BU Business strategy and lead the plan
Ensure decisions are value based and drive commercial acumen in the BU
Manage the forecast, variance analysis, and prepare/coordinate monthly/quarterly accruals
Performance Management: drive and integrate the BU Monthly Business Review process
Support BU Business Development Projects
Visit the BP careers page to see more job openings.
Supply Chain Senior Innovation Manager – Dow Chemical
Dow Chemical is hiring a new Supply Chain Senior Innovation Manager at its new Midland, MI Digital Fulfillment Center. The Digital Fulfillment Center will house planning and fulfillment, process automation, customer experience, supply chain, site logistics, analytics and reporting, enterprise architecture, and emerging technologies teams. The new manager will guide critical functions of Dow's Digital Strategy and help drive the customer and employee experience. A minimum of seven years of industry experience, and an MBA specializing in supply chain studies or industrial engineering is strongly preferred.
Major of the Supply Chain Senior Innovation Manager responsibilities include:
Creating proof-of-concept solutions that produce demonstrated value for Dow
Creating project teams who can work with various internal and external innovation partners to innovate
Working various stakeholders to identify opportunities and propose innovative solutions
Documenting reports and patent applications that fully capture the value of intellectual property
Leveraging projects to other businesses and supporting activities that accelerate the reach of the Digital Fulfillment Center
See more jobs like this at Dow Chemical's careers page.
Business & Commercial MBA Program – Chevron
Chevron's full-time Business & Commercial MBA Program is designed for recent MBA graduates. The two-year program offers the opportunity to receive mentoring from senior managers. Comprised of four six-month rotations, candidates join Chevron's business and commercial development program at any of the following locations:
San Ramon, CA
Houston, TX
Moon Township, PA
Kazakhstan
Nigeria
Singapore
Assignments may be in the following business functions:
Strategy, planning and business analysis
Supply chain optimization
Business development
Asset commercialization
Decision analysis
Hydrocarbon scheduling and logistics
Hydrocarbon trading analytics
Marketing and sales
MBAs can apply on campus during visits or at any professional diversity conferences Chevron recruiters attend. You can see more opportunities at Chevron on the company's careers page.
About the Author